JGAURORA Magic DIY 3D Printer
We are waiting for a new promotion – promised JGAURORA Magic (FDM 3D printer) for $209. Has a fully metal frame and carriages, electronics is hidden in the case, there is a powerful (up to 110°C) table for printing, sticker for adhesion, pause printing and filament sensor. The printer is already pre-assembled and set up. The press area of 220х220х250 mm, a nozzle of 0.4 mm.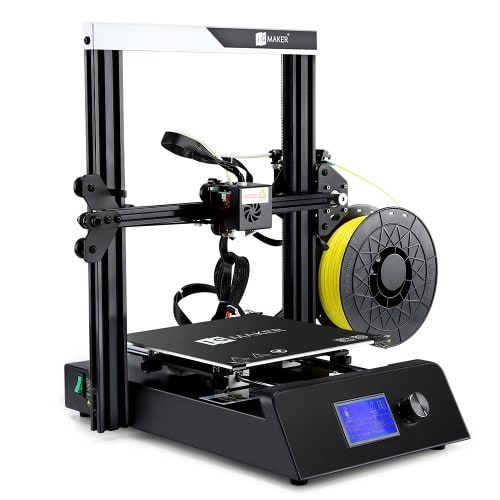 It is not bad, completely metal printer with decent functionality, heating, pause and printing area of 220x220x250 mm. There is a pause, power failure recovery, filament sensor, adhesive sticker, metal carriages.
The JGAURORA Magic 3D printer is pre-assembled at the factory, set up, you will need to attach the vertical portal to the frame (4 screws) and connect the electronics. This takes 10 minutes. You can also set the table to 0 (check the calibration).