JingPad A1 is the World's FIRST Consumer-level Linux Tablet PC
The JingPad A1 is above all a beautiful tablet. On paper, its characteristics are tempting with a large screen of 11 inch diagonal displaying a definition of 2368*1728. A density of 266 pixels per inch in 4:3 that will offer a nice working surface. The screen borders are quite thin in width, a little thicker in height, giving a display to body ratio of 90%. Finally, the panel is certified at 109% NTSC, which should give very acceptable colors.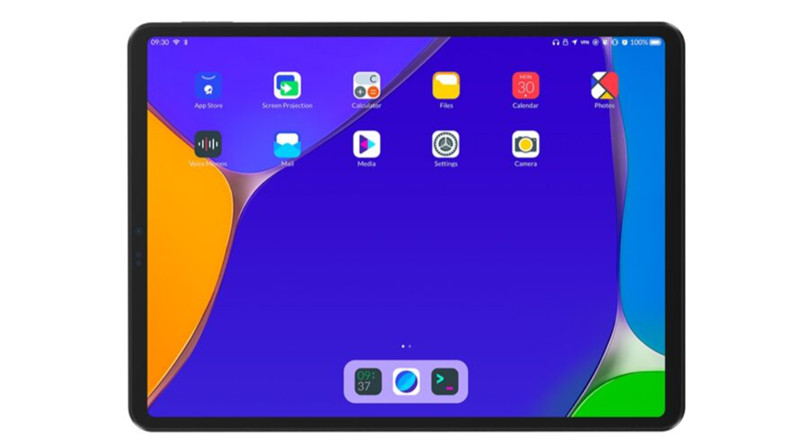 The panel is obviously touch-sensitive, capacitive with 10 points of contact but it also supports active styli with 4096 levels of pressure. Under the screen, the JingPad A1 offers an 8-core ARM SoC including 4 Cortex-A75 CPUs at 2 GHz for the big part and 4 Cortex-A55 CPUs at 1.8 GHz for the LITTLE part. The whole is assembled with a PowerVR GM9446 GPU at 800 MHz. This solution is associated with 6 GB of RAM and 128 GB of storage. Components sufficient to drive the Linux distribution JingOS.
This is a major difference with the rest of the industry, which offers a choice of iPadOS, Android or Windows solutions. The Linux distribution will open the door to all types of use but not necessarily to applications designed for touch. Some Linux tools will have a hard time without a keyboard and the brand will offer an optional solution with 6 rows of keys and a touchpad. Note, however, that some Android applications will indeed be compatible with the tablet.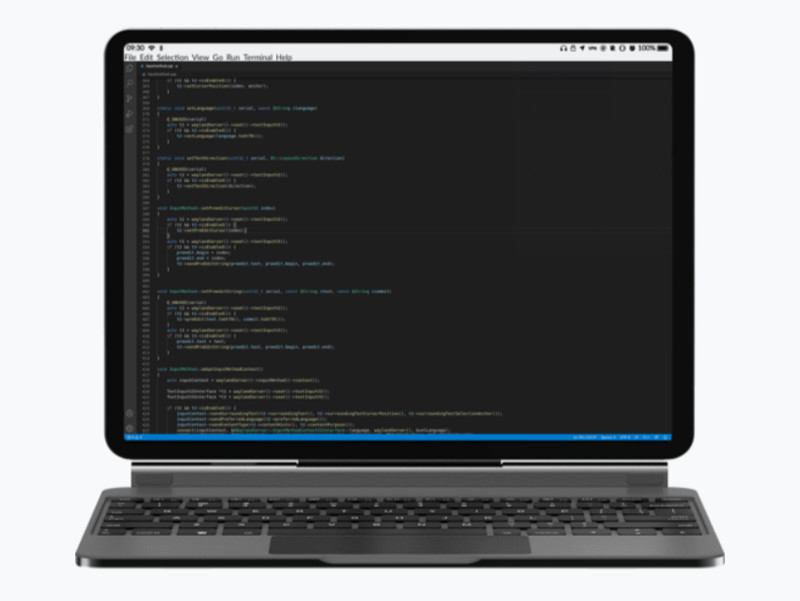 In addition to a classic Wifi module – not detailed – the tablet should receive a modem option later this year. The JingPad A1 will pack an 8000 mAh battery with no reported battery life. Two photo sensors are present with an 8-megapixel module on the front and a 16-megapixel one on the back of the device. The tablet is 6.7 mm thick and weighs 500 grams. The dimensions in width and height are not indicated.
A product to follow, you can go on their website and/or subscribe to their mailing list, but you have to understand the software. It is not and will never be a consumer device. If you are looking for a tablet capable of running specific applications and programs from the Linux world, this proposal should be of interest to you. But if you're looking for a mainstream model, this JingPad A1 is clearly not for you. Besides the instability of the Android world – the tablet will not be certified by Google and applications may require something that the tablet will not be able to provide overnight – the general ergonomics of applications will often require the use of a keyboard to be usable.