JJRC Q61 RC Off-road Car 500g Loading Concealed Battery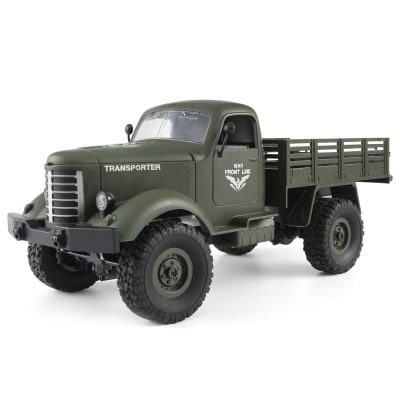 Transport Loads to Enhace Realistic Experience
The JJRC Q61 trunk can be used to transport a heavy load within a distance of 40 meters.
*The loading capacity peaks at 500g in the condition of batteries fully charged, and decreases along with the lowering of battery power.
Bright Spotlights to explore the unknown
The headlight offers a night vision for driving in the dark.
Realistic leaf spring for efficient  suspension
The Realistic leaf spring for effectively absorbs shock when the JJRC Q61 is driving as to ensure a smooth and steady drive even off-road.
Sloped Differential for better car stabilization
The front and rear differentials help stabilize the vehicle while turning on a curve.