JMGO E8 HD Projector 750 ANSI Lumens Smart Beamer
The new smart projector JmGo E8 is made in a low-key, but at the same time stylish design. It has a compact size and a very modest weight, so you can easily take it with you to see a football match or a new film, or to the office, in order to arrange a presentation to the colleagues.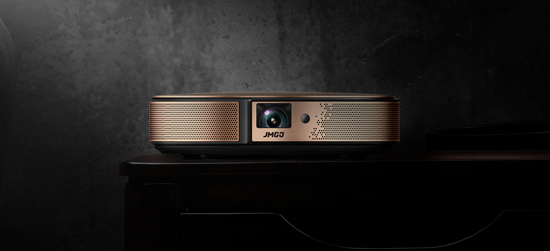 Design
JmGo E8 Smart projector is the first of all projectors, created in a round form factor. In its production only the highest quality materials are used. The case is made of metal and covered with a powder paint of golden hue.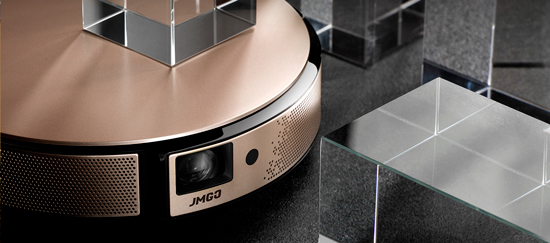 The size of the projected screen
With its rather modest size, but quite serious "insides" and a powerful LED lamp, JmGo E8 projects a picture size of 20 to 300 inches, without loss of quality. With a luminous flux of 750 honest lumens for the ANSI (National American Standards Institute) certification, the E8 projector practically does not lose contrast, even in illuminated rooms.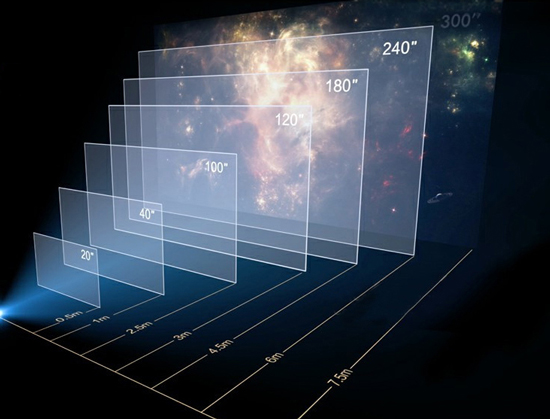 A stunning stereo graphic picture
In addition to minimal dimensions and high projecting properties, the JmGo E8 smart projector can project a 3D image. Thus, you can set up a cinema right at home.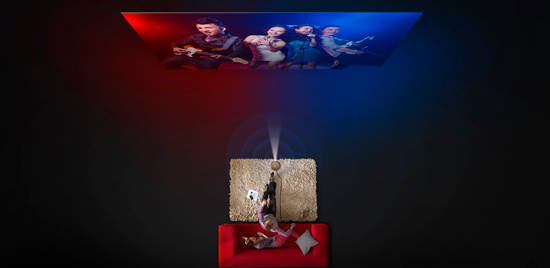 Built-in audio system
The JmGo E8 projector has built-in stereo speakers that, besides accompanying video, can work as a bluetooth speaker. It is enough to connect to it from your smartphone via Bluetooth, and put on play any song.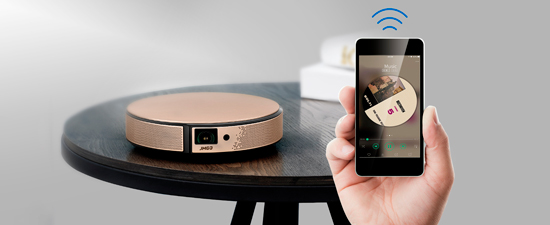 Connection interface
The JmGo E8 smart projector has all the necessary ports, both for connecting the device from which the file will be played – HDMI, and USB 3.0 – a high-speed port for connecting external drives from which the file will be played. It is not necessary to connect a laptop or a computer to the projector, because it has an established proprietary operating system based on Android OS 4.4, and so you can install all the same applications on it as on other Android devices, the same Play Market.