JMGO J7 1080P Home Projector
The JmGO J7 home projector is an upgraded version of the previous generation J6S. The light source brightness is 3200 lumens, the resolution is 1080P. It supports HDR10 decoding technology and square pixels to make the details more clear. JmGO J7 has built-in TI high-end digital optical processing chip to avoid color bias and restore the true color of the picture. It uses 11 sapphire glass lenses with a transmittance of 99%.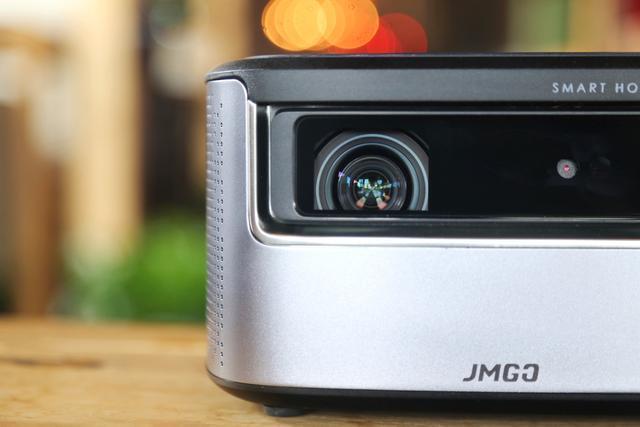 JmGO J7 supports automatic focusing after boot-up, 1.1:1 short focal projection ratio, free zooming within 300 inches, and calibration within 45 degrees from left to right. It has an upgraded version of the enclosed sound volume, more mellow bass. In standby mode, Bluetooth can be connected to the mobile phone and turned into audio.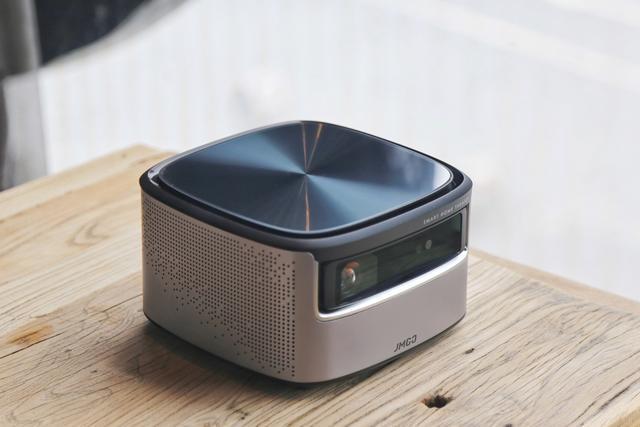 In terms of hardware configuration, JmGO J7 uses Amlogic T968 (Quad-core) processor, system memory is 2GB DDR3, storage capacity is 16GB Flash, providing USB 3.0 x1, USB 2.0 x1, Mini USB * 1, and HDMI x1 interface, fuselage size is 192 * 192 * 110mm.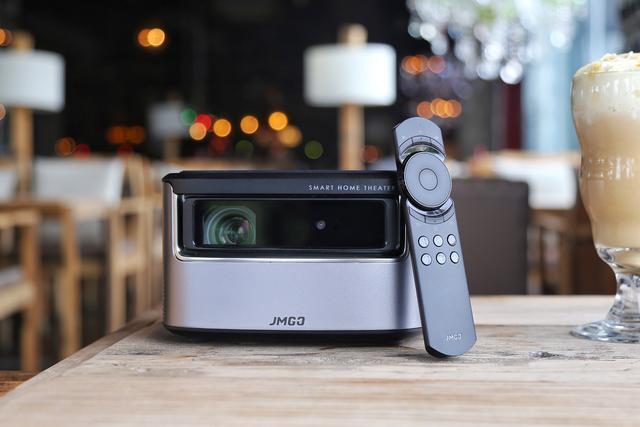 In addition to the performance, the appearance of the projector is also a matter worthy of consideration. JmGO J7 uses sandblasted oxide metal fuselage, touch power buttons, anti-scratch and non-fading, full and tense appearance lines, and the metal fuselage gives JmGO J7 a calm and heavy sense of vision. Whether you put it in business or in the home environment, it will not violate or feel, and it can be easily blended. Suit the space you want to place.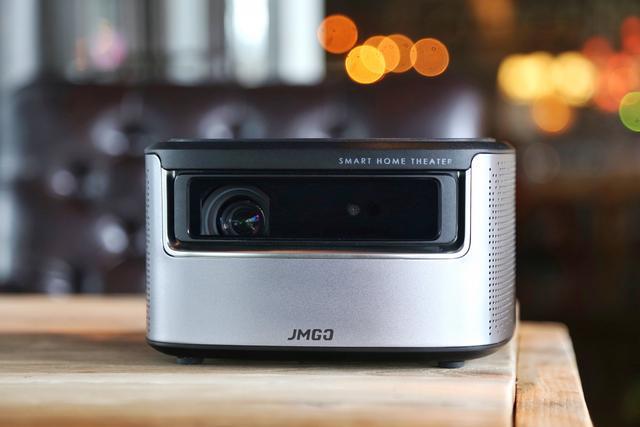 In terms of picture quality, it uses a new generation of DMD display chip of Texas Instruments, which improves the pixel density of the picture through square arrangement. 2.07 million real micro-lenses show excellent high-definition pictures point to point, support 4K hard decoding, 1080P true high-definition; built-in TI high-end digital light processing chip, high NTSC color gamut can show all the colors of the picture, 27 dazzling enhancement technologies. With the help of hardware calibration and uniform brightness, the true color can be restored without bias. When you watch in the cinema, JMGO J7 will show you the effect.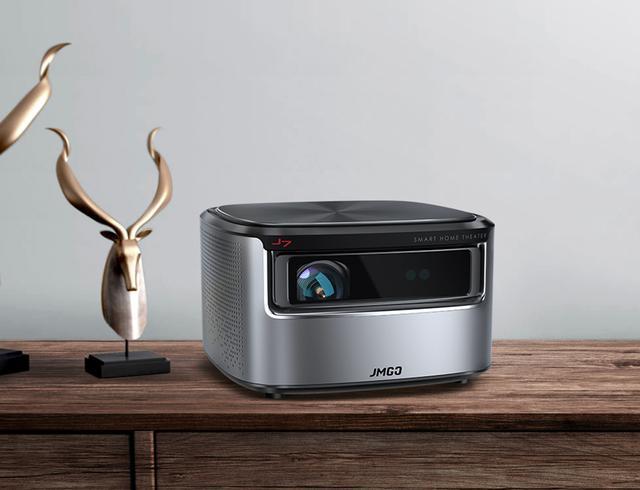 Although the projector has the best viewing effect at night, if there is no special performance, the JMGO J7 adopts RGB+B double blue lamp four-channel light source architecture scheme, which enhances brightness by 30%, enriches brightness details, and makes dark gray scale more accurate, so that the details hidden in darkness can be clearly visible; more advanced high dynamic range supports HDR10 high dynamic range image decoding, which is advantageous. The final HDR image is synthesized with the LDR image corresponding to each exposure time. The deep dark details show the fine texture and pattern in the light and shadow, and finally present the picture you want.