JmGO G3 Pro Projector Smart Wifi Android OS
Details cast classic, sunshine projector: JmGO G3 Pro. Consumers have been looking forward to a truly intelligent projector, a small but lucid trump card product. In 2019, JmGO aimed at the needs of consumers and launched a high-performance cinema product "JmGO G3 Pro" which fully meets the needs of relevant industries. 1200 lumen instantly attracts thousands of attention, and the day can also bring you a cinema-like experience of supremacy!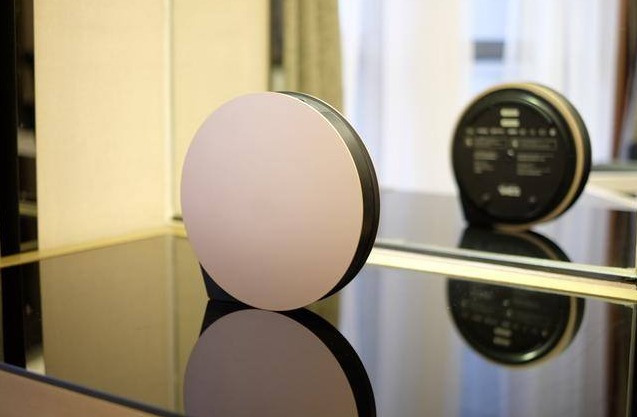 Round symmetrical design is like a drop of water. G3 Pro absolutely satisfies most of the favorite designs in terms of appearance. It also uses golden color with strong metal feeling as the overall color matching of the machine, which is pleasant without losing the high-end positioning style. Compared with smart TV, 232mm*57mm is very small and can be easily put into a backpack to take away, but such a small fuselage is absolutely the king of cost-effectiveness for consumers who need to use large screen classrooms and offices.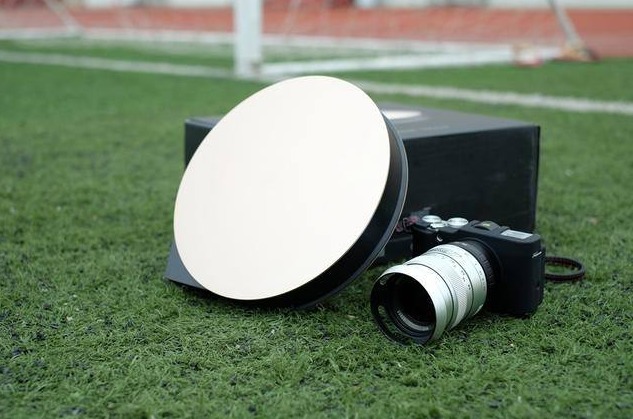 JMGO LOGO appears on the side of the fuselage, and has a grid mask design, which is conducive to dust and pollution prevention, and ensures the beauty while also taking into account the heat dissipation. It has three anti-skid rubber pads at the bottom, and screw holes can be used to connect tripods or ceiling. There are many interfaces on the back of the machine. From left to right, they are S/PDIF interface, Ethernet interface, HDMI2.0 interface, power interface, USB2.0 interface, USB3.0 interface and AV interface, which are suitable for different use scenarios.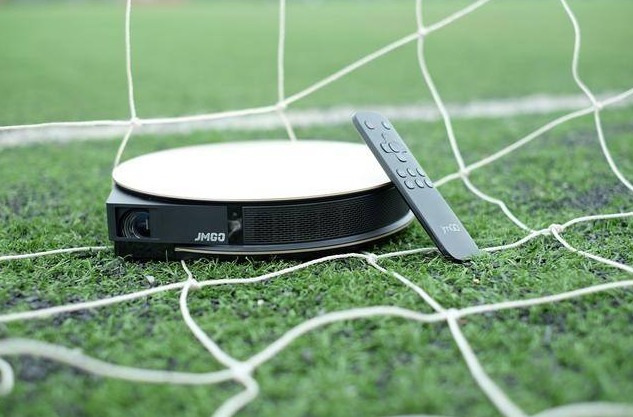 JmGO G3 Pro uses dynamic bass enhancement technology, built-in two small caliber, and also uses dynamic bass DBE enhancement technology, which can create a full-scale HiFi sound effect, especially the design of the arc cavity, and improve the surround playing conditions. Dynamic bass enhancement technology can keep dynamic control of high, middle and low tones for different volume, and the distortion will be smaller. When the volume is adjusted to 40, you can feel the feeling that music surrounds the whole room of more than 100 square meters. At the maximum volume, the sound produced by G3 Pro has no breaking sound sense, and the sound quality is quite "shocking" without additional use with speakers.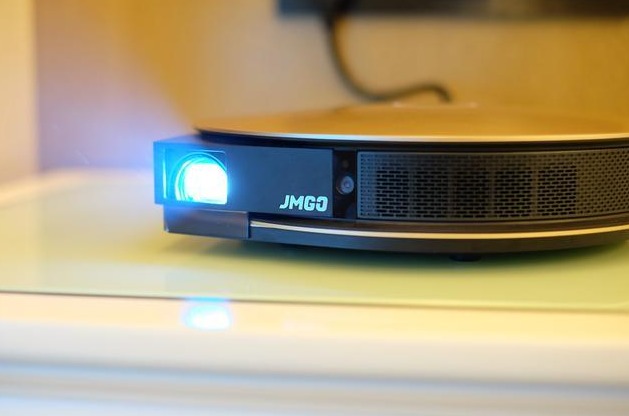 G3 Pro uses 1200 A NSI luminance, projecting a picture resolution of 1280*800, and compatible with 4K and 2K resolution video. At present, smart LED projectors with more than 1000 lumens are seldom used in the market, and the price is relatively expensive, and the color value is not equal to G3 Pro. So what does more than 1,000 lumen mean? Even during the day, the effect of watching movies can be better, and during the day, you can also see HD!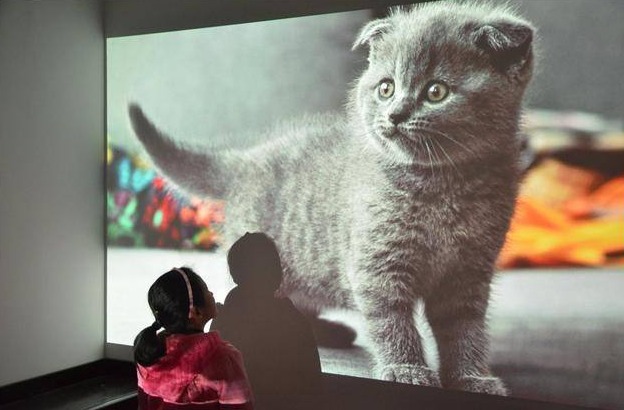 The display resolution of G3 Pro is 1280*800. The display is clear and sharp, and the pictures are clearly displayed. This makes it possible for enterprise users to open the curtain for meetings when playing PPT or video office. This display quality can meet most of the needs.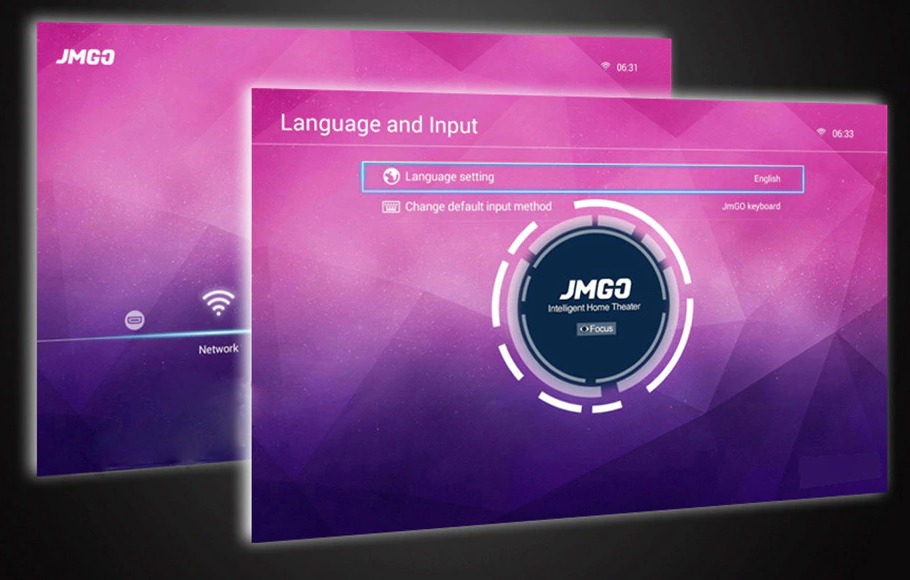 In terms of lens, JmGO G3 Pro uses a high transmittance coated lens with a projection ratio of 1.2:1 and a projection size of up to 300 inches. The smaller the projection, the larger the projection image will be at the same distance. In addition, compared with most similar products on the market, G3 Pro can conduct multi-window video conferencing, greatly optimizing office use.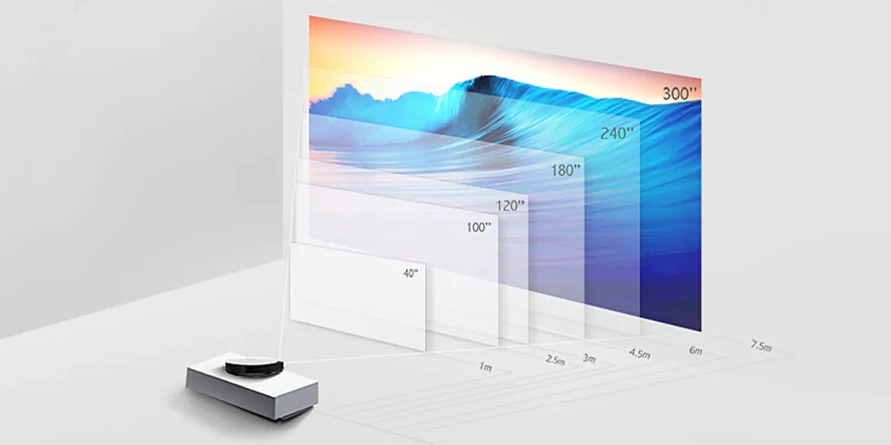 The G3 Pro also uses an electric lens door owned by a high-end flagship projector, which opens and closes automatically. In addition, there is an automatic focusing device beside the lens door. In daily use, if the position of G3 Pro is offset, you don't need to focus manually, it will automatically help you focus the clearest picture, which reduces a lot of trouble in the process of using the ceiling.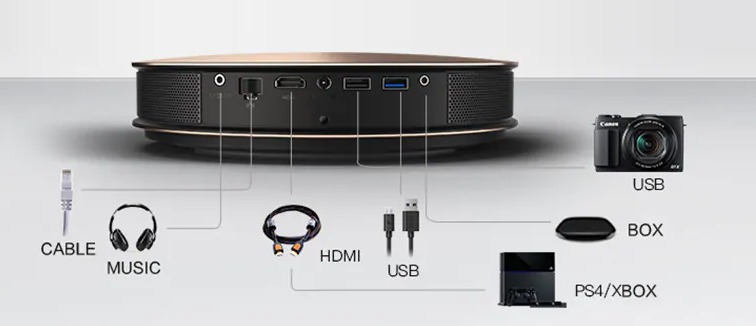 In addition to the traditional remote control, G3 PRO has upgraded its physical operation to touch switch, which is full of scientific and technological sense. The system experience is also very good, especially the system interface settings are very simple and refreshing, and the operation is very easy. More importantly, children will not hurt their eyes if they look at the projection screen for a long time, because the projected images are reflected light, not direct light like traditional LED screens, so that children can grow up more comfortably and healthily.