JmGO L6_H DLP 3500 Lumens Projector
The JmGO L6_H projector has a square shape, silver and gray color matching, looks more comfortable, reaching 3500 ANSI lumens.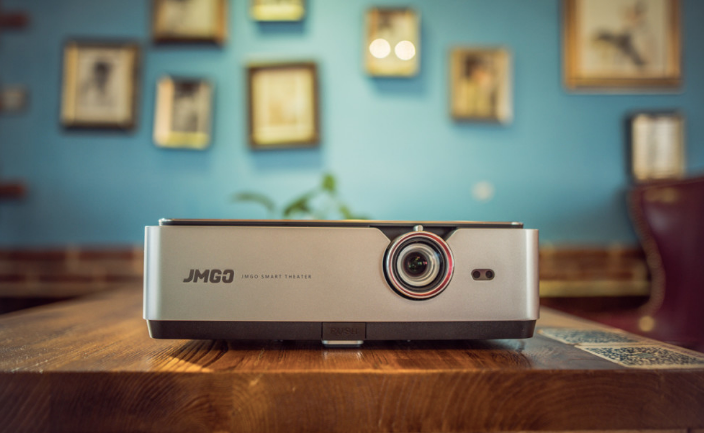 The projection lens of the optical glass is inlaid with a red decorative ring, giving the front a slight sense of jumping. The two small-eye sensors next to it provide autofocus and ±45° up and down and left and right.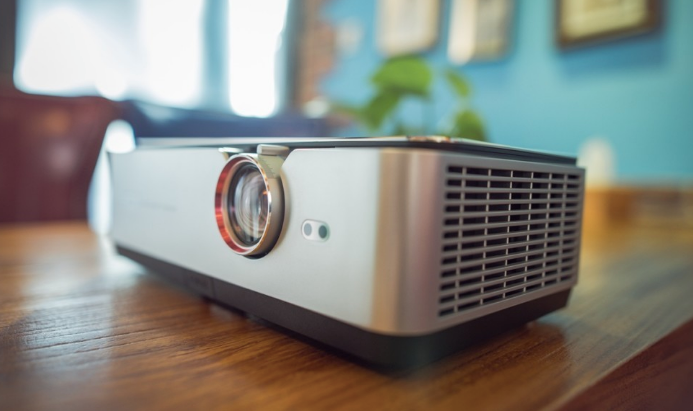 The left and right sides of the JmGO L6_H are equipped with a large-area heat-dissipating grille, so that the convection ducts formed on both sides can quickly remove heat.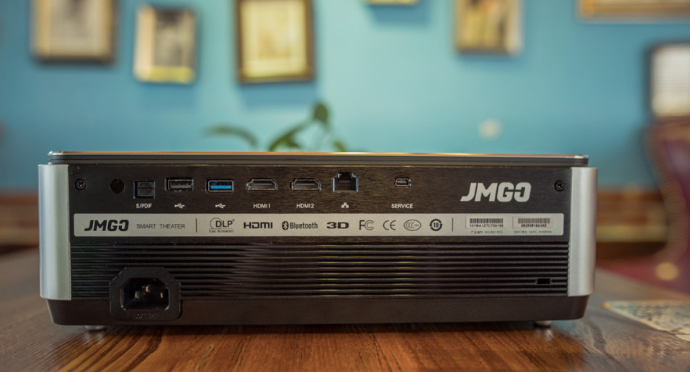 The top of the JmGO L6_H is a one-piece metal aluminum cover that can be seen in a circle at some angles. This design helps to create a texture. The manual zoom ring is a common configuration on the projector, it supports 1.2 times manual zoom, allowing users to choose more freedom of operation. The interface of JmGO L6_H is slid open at the back of the fuselage. It is more intuitive. These interfaces have S/PDIF audio*1, USB2.0*1, USB3.0*1, HDMI*2, Ethernet*1, basically Can meet the needs of work and life.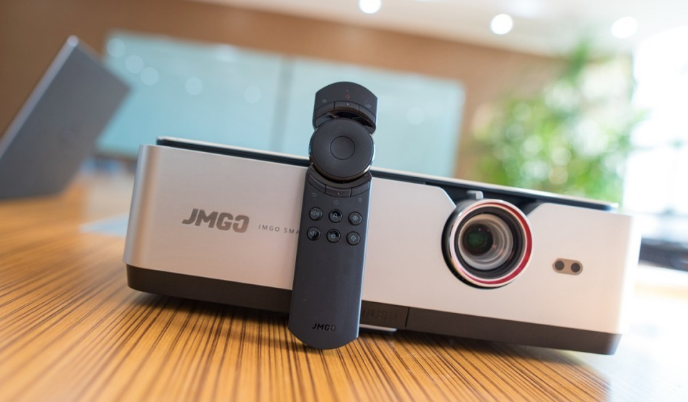 The actual projection effect, there is no uncomfortable feeling, the effect is also satisfactory, do not know whether the relationship between the walls, the screen will feel a little high saturation, some people may like this gorgeous feeling, overall The performance is OK, and it is obvious that the brightness of the machine is very high.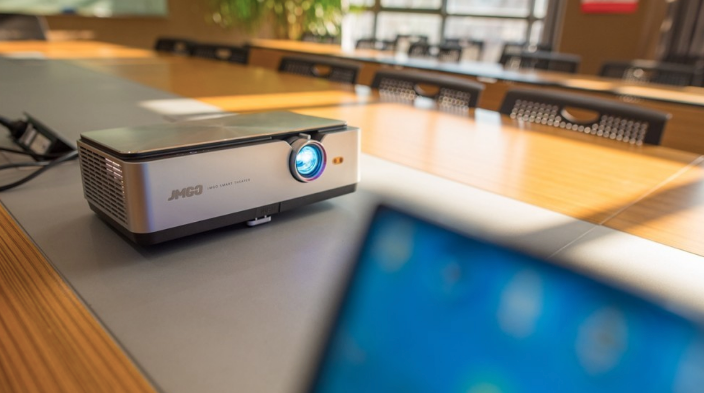 Finally, the evaluation price, in general, the performance of the JmGO L6_H laser projector is remarkable. High availability during the day, shape design and volume contrast with traditional projectors, this is a versatile for home and light business, especially for start-up startups, Internet people, after all, the price is not high.