JMGO P2 Portable Projector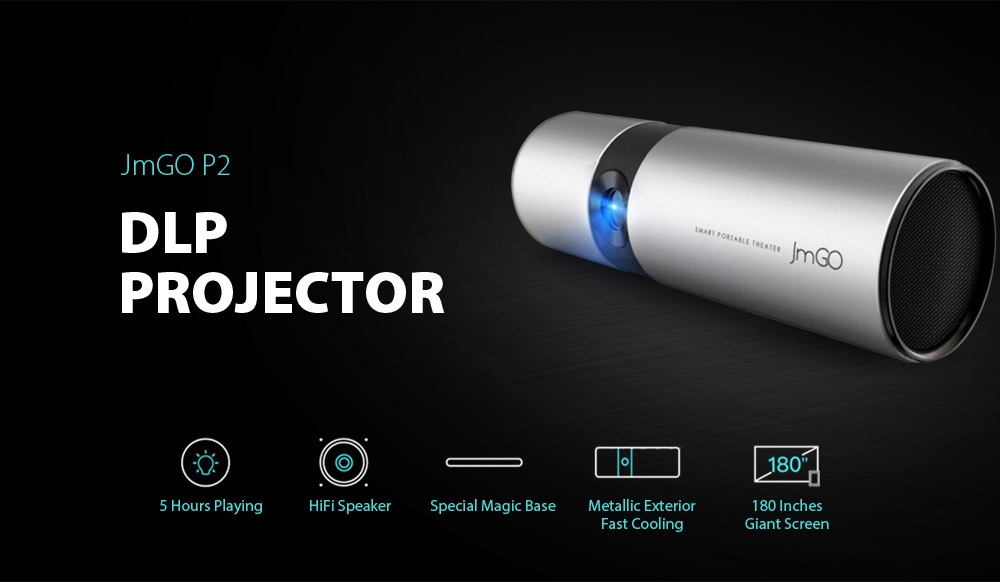 JmGO P2 is the brainchild of one of the leaders in the Chinese market for producing high-quality and stylish DLP LED projectors. This projector features an unusual design, compact size and a good built-in battery for 15,600 mAh. The projector case is made of high quality aluminum. Thanks to DLP technology, the projector has high image quality, very compact dimensions, low noise level of the cooling system.
Operates the projector operating system Android 4.4 with a proprietary interface from JMGO, which allows decently to expand the usage scenarios of the device. On the sides, at the ends of the projector, there are 2 HIFI stereo speakers, which perfectly complement the portable form factor of the device.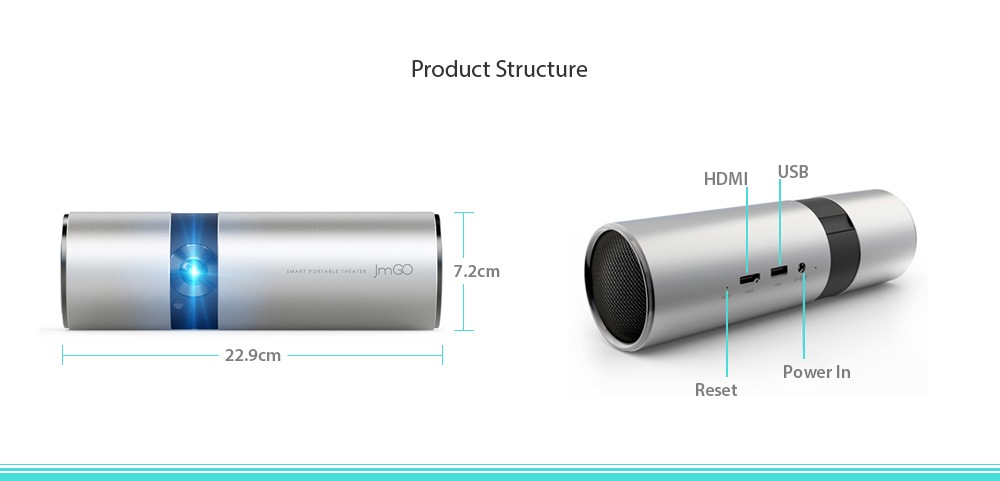 The brightness of the projector will be enough for comfortable viewing in medium-lit rooms with a diagonal of 40″ – 60″ and up to 80″ – 100″ with full blackout. The presence of correction of keystone distortion along the vertical, as well as the electric drive for adjusting the focus facilitates the installation of the device. The projector is compact enough to move it in an ordinary document bag. Installation of the projector is provided on the table or on a shelf.
It is worth noting that some Google services may not work in this model. (Android apps can be installed in any case using downloaded *. Apk files or using the APP application.)