JUMPER EZbook X1 Laptop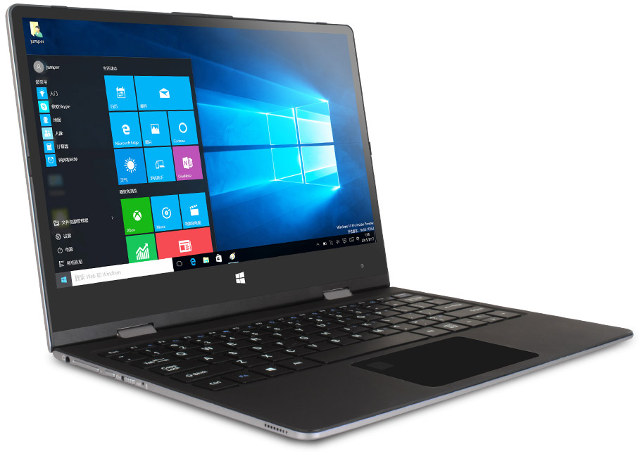 Network retailers began accepting orders for the Jumper EZBook X1 laptop computer, relying on the Intel hardware platform and the Windows 10 operating system.
The novelty is equipped with an 11.6-inch display on an IPS matrix with a resolution of Full HD (1920 × 1080 pixels). Implemented support for touch control. The cover with the screen can rotate 360 ​​degrees, so that the laptop can be used in the tablet mode.
The heart of the device is the Celeron N4100 processor of the Gemini Lake generation. This 14 nm chip contains four processing cores with a nominal clock speed of 1.1 GHz (rising to 2.4 GHz in turbo mode). The integrated Intel UHD Graphics 600 is used for graphics processing.
The laptop carries on board 4 GB of DDR4 RAM. The eMMC flash module with a capacity of 64 GB can be supplemented with a microSD card. The equipment includes Wi-Fi and Bluetooth 4.0 wireless adapters, stereo speakers, web camera, USB Type-C ports and USB 3.0 Type-A, fingerprint scanner, HDMI interface and 3.5 mm audio jack.
Power provides a rechargeable battery with a capacity of 9000 mAh. Dimensions are 275 × 188 × 13.5 mm, weight – about 0.97 kg.
The "Jumper EZBook Yoga Notebook" is pre-loaded with Windows 10 (hopefully activated), and ships with a power adapter, and a user's manual. If you're not fond of QWERTY keyboards, the sellers offer free sticker for Russian, French (AZERTY) and other keyboard layouts, as long as you leave a message for the language needed.
Laptop-transformer Jumper EZBook X1 is offered for an estimated price of 328 US dollars.