Jumper Ezpad Mini 5 – 8 inch Windows tablet
It is a 8 inch Windows tablet called "Jumper EZPad Mini 5", To be honest, I think "why now …", I am glad that new product came out on the extinct 8 inch Windows tablet PC.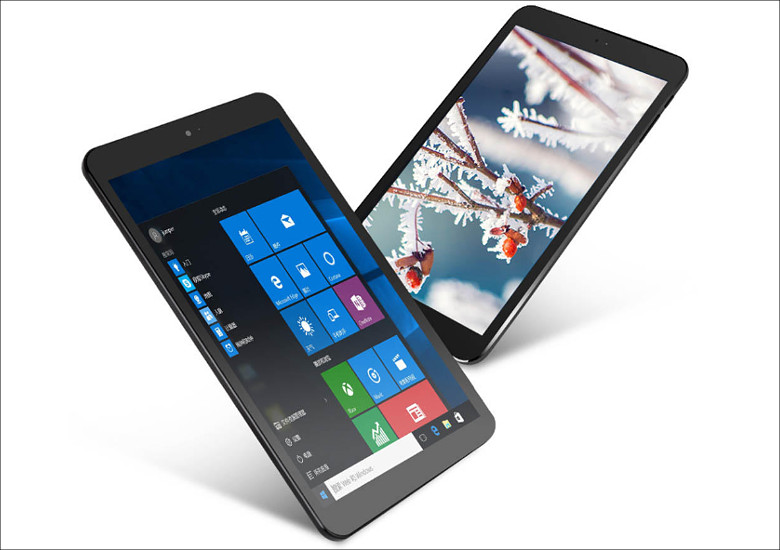 Perhaps I think that it is a spec that it does not need to explain to the regular Winters readers. Because the CPU is Atom Z8350, the RAM is 2 GB and the storage is 32 GB, it is a typical configuration of a compact Windows tablet which was common in the second half of 2015 to 2016. However, the display resolution is WUXGA, it is higher definition than the Windows tablet at the time.
It is normal to speak of normal, but the bezel width on the left and right is narrow, it looks tight. Because it is almost the same size as WN803, the image will be served (not processed). Also, Jumper's logo is in the position where the camera on the back should be. There was "Jumper EZpad Mini 4" in the previous model of this product, it is almost the same design as that. Size and spec are the same.
It is an image of the front and rear faces, and the top and side faces where the ports and buttons are located. There is nothing new about port arrangement, it is a very ordinary 8 inch tablet feeling.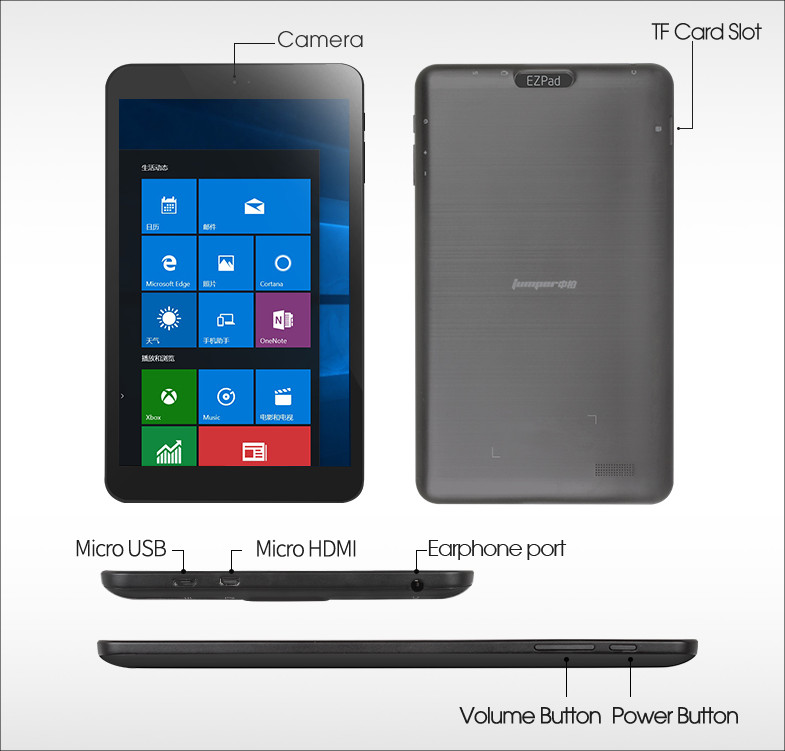 Jumper EZPad Mini 5 is on sale at "Aliexpress", and the price as of November 1 is $115.99. Even for Chinese products, the number of 8-inch Windows tablets has decreased sharply. Also, I see that old models are on sale, most of them are dual boot with Android 5.1 and the storage capacity is only 32 GB, so storage capacity runs short shortly after using it.
The nice thing about EZPad Mini 5 is that it is not dual boot. Storage 32 GB is never enough capacity, but it still can not be used. Or, like a dual boot machine, it does not mean that it is hopelessly missing.
This product, specifications are not new at all, and there are not particularly interesting places. However, I think that it meets the need to acquire 8-inch Windows tablets that are disappearing from the market at a relatively low price. Perhaps it is good for a person who wants to have one in the meantime.