Jumper EZbox N4 Mini PC
After EZbox I3, Jumper company announced a new mini PC of a small form-factor – EZbox N4 device on Intel hardware platform. The Jumper EZbox N4 fits in the palm of your hand: its dimensions are only 17.00 x 13.34 x 3.49 cm. The novelty has a fanless design, which makes no noise during operation. This time we have a low-power miniPC totally passive with Windows 10 as operating system but that lacks both the expansion capacity of its RAM and storage quite scarce output. Anyway this can be a miniPC valid for basic use or mediaplayer, as it has support for video in 4K@60fps resolutions, although it is not in the low price range precisely.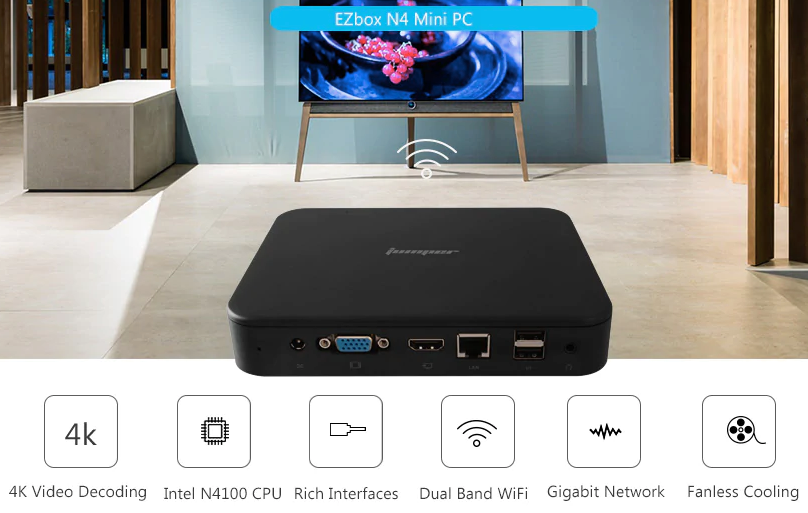 Intel Gemini Lake N4100 processor of Gemini Lake generation is used. This chip contains two processing cores and an Intel HD Graphics 600 graphics accelerator. Nominal clock frequency is 1.1 GHz, forced – 2.4 GHz. Two SO-DIMM connectors are provided for DDRR3L RAM modules with a total capacity of up to 4 GB. The equipment includes an eMMC flash module with a capacity of 64 GB. In addition, you can install a 2.5-inch drive – a solid-state product or a hard drive.
Its sleek and understated design allows for easy integration in any places with limited space, while still achieving a premium, ultra-responsive performance, fulfilling your productivity needs.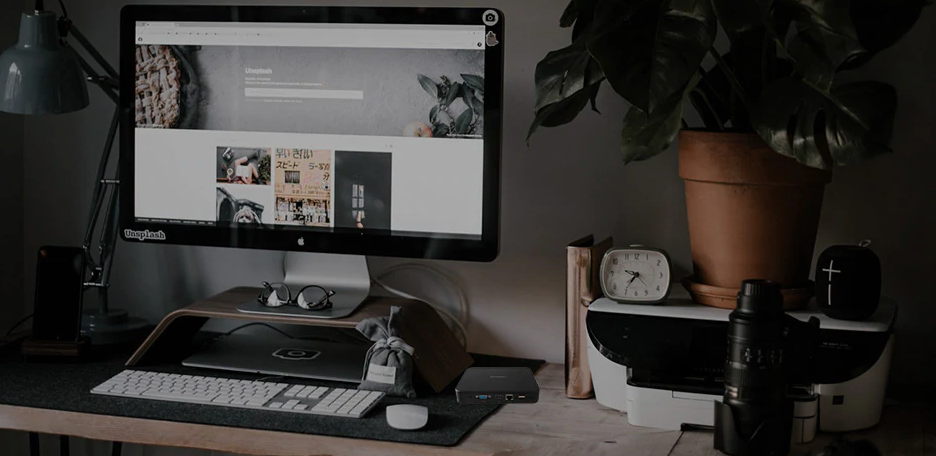 Wi-Fi 802.11ac and Bluetooth 4.2 controllers are responsible for wireless connectivity. There is also a gigabit Ethernet adapter for wired connection to a computer network. Interface kit includes USB 3.1 Gen1 Type-A (×3), USB 3.1 Gen1 Type-C, USB 2.0 (×2), HDMI and D-Sub, standard audio socket. It is guaranteed to be compatible with the Windows 10 operating system.
We found that you can buy this new Jumper EZbox N4 mini PC for $199.99 at Gearbest. Of course, if you have enough budget, try another Jumper EZbox I3 with a slightly higher configuration. It is equipped with an inter i3 processor.