Junsun S200 WiFi Car DVR Dash Camera Full HD 1080p Video Recorder
Junsun has launched another low-cost device for car enthusiasts which is called Junsun S200 Smart WiFi Car DVR. What will make our neighbors from under the sky happy this time?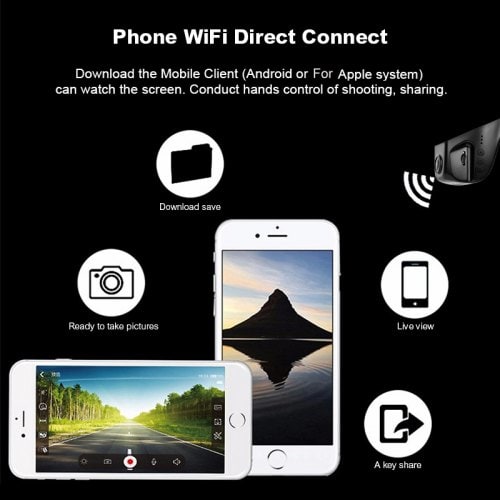 The device itself has a cylindrical shape and is made of good quality ABS plastic. Detailed examination of backlashes, creaks and assembly defects did not reveal any. On the front side there is a camera lens. On the left side of the button to turn on the device, it is also a button to switch modes of operation of the video recorder Junsun S200. LED indication is made around the button in the form of a ring. Also on the left side there is a microphone for voice control of the device. On the right side there is a microSD card slot, charger slot, USB cable connection and Reset button.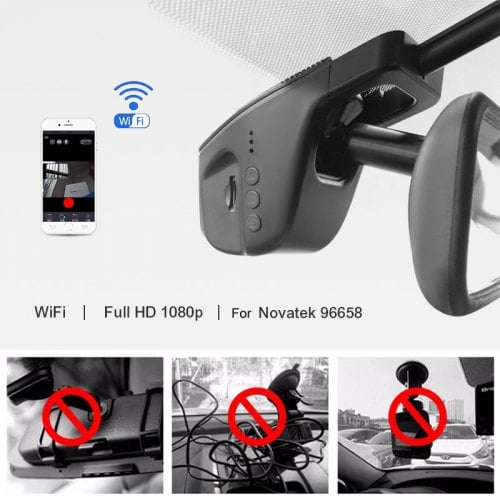 There are ventilation holes on all sides of the DVR housing and they successfully handle their functions. The device does not feel the heat of the case during long tests, even when the car heater is running. At the top of the unit is the windscreen mount. The mount itself is made as in sports cameras, but there is a small difference: the pitch of teeth is not universal, and does not coincide with your aquaboxes and other devices.
The device is mounted on 3M tape. Such fastening has proved itself well in sportsmen and has become very reliable in motorists. When driving off-road, the recorder will not fall off the windshield. The Junsun S200 Smart WiFi Car DVR does not have an LCD display, files are viewed through the smartphone screen via Wi-Fi protocol. For this purpose there is a program, it is easy to download and install from Google Play. Unfortunately, the iOS software is accredited by Apple at the time of writing the review, but this procedure should not be lengthy.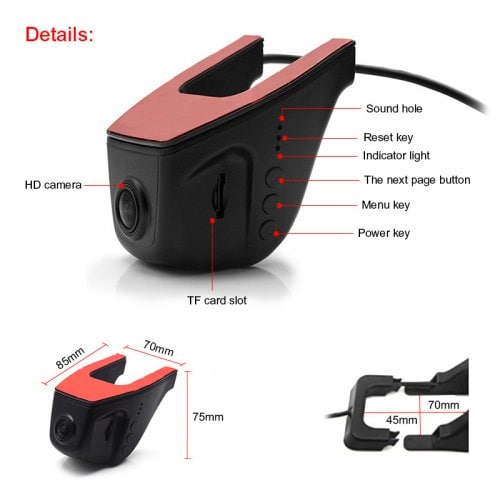 We can sum it up. As always, Junsun has launched a great device at a great price. Among the competitors the nearest will be with the price from $200. Proven technology and build quality will not make you regret this purchase. Yes, there is no screen, but with the help of a smartphone you can easily set up the device without removing it from the windshield of the car; view the files and show them to another, for example, traffic police inspector. The G-sensor will not let you lose the emergency file, and the built-in battery will help you finish shooting correctly.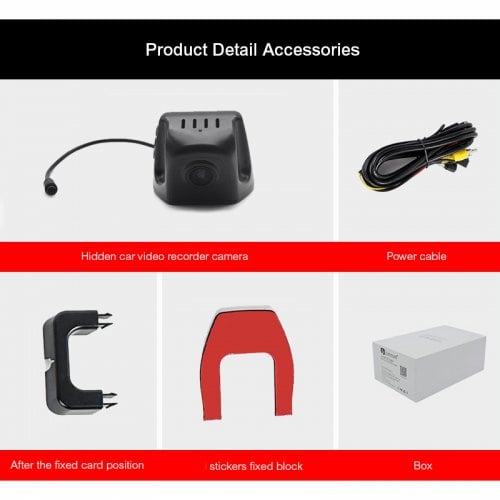 You can buy Junsun S200 in the largest Chinese online stores. The price fluctuates within different limits, below is the list of sites where you can order the recorder.