Junsun S590 4k Ultra HD WiFi Car Dash Cam
The Video resolution of Junsun S590 is high up to 4K 2880*2160p 24fps and 1920*1080p 60fps Cooperate with a 170 degree wide angel and F/1.8 large aperture, ensure less blind spots, Capture a more pristine picture than ever before.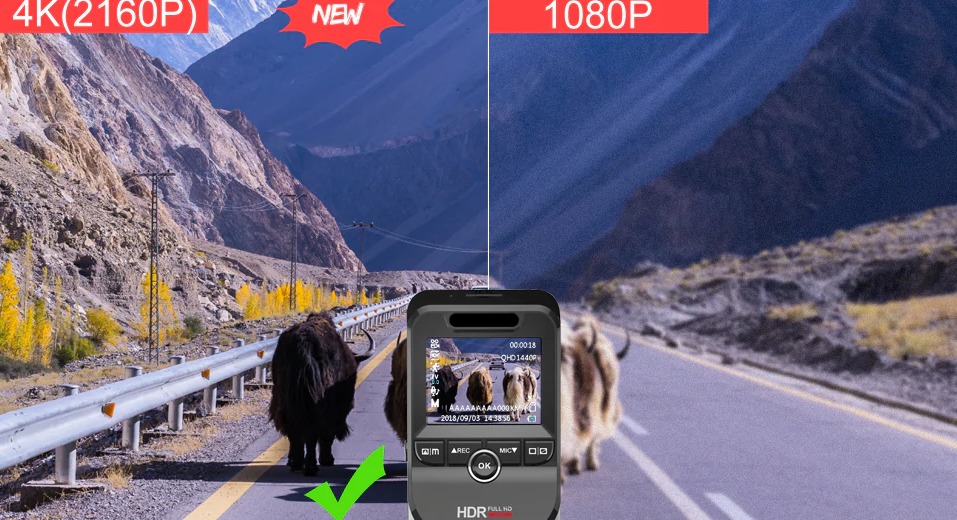 The Junsun S590 was equipped a front Camera lens OV4689 170 Back Camera lens Sony IMX323 170° See more of your surroundings in pristine quality. With its 170 degree ultra wide angle lens, you can mount the camera nearly anywhere and still capture the entirety of the road.
Crystal clear 4K(2160p)video resolution quality so good that you will notice unlike any other dash cam.
The Junsun S590 supports to connect mobile phones with WIFI and APP. You can control the dvr by connected mobile phone, lile recording video, taking photo, playback preview, parameter settings, etc.
ADAS Plus Make Driving Safer. It is useful alarm systems to keep your driving safer Advanced Driving Alarm Systems( LDWS/FCWS).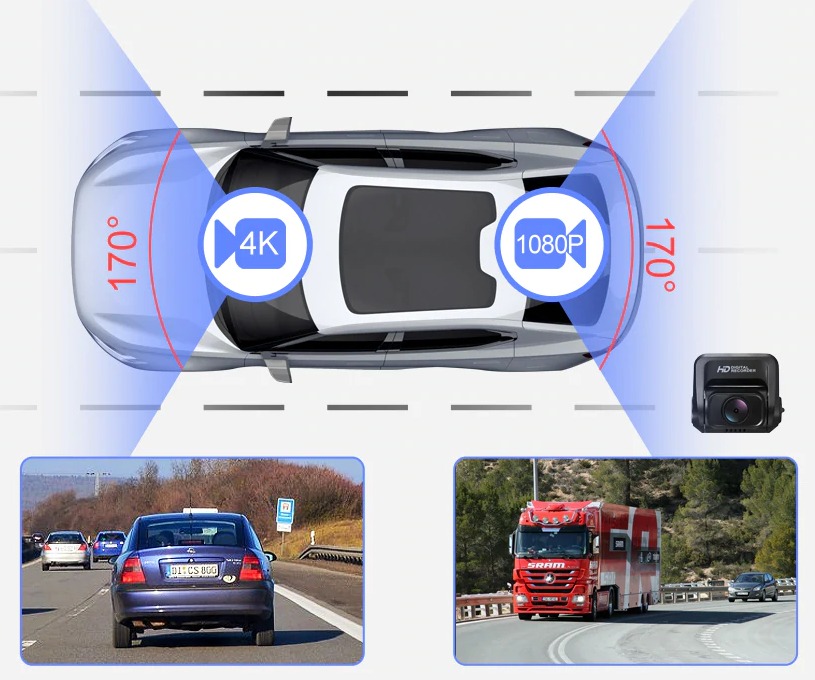 Unique High Dynamic Range (HDR) video system for superior low light compensation-reacts to extreme light conditions just like your eye, balancing exposure and light/dark spots, you will always enjoy an optimal night vision.
Super capacitors have a long life and no longer have to worry about batteries exploding because of too high temperatures, We designed a bracket attached to the windshield, It is a venting hole design that can cool down quickly.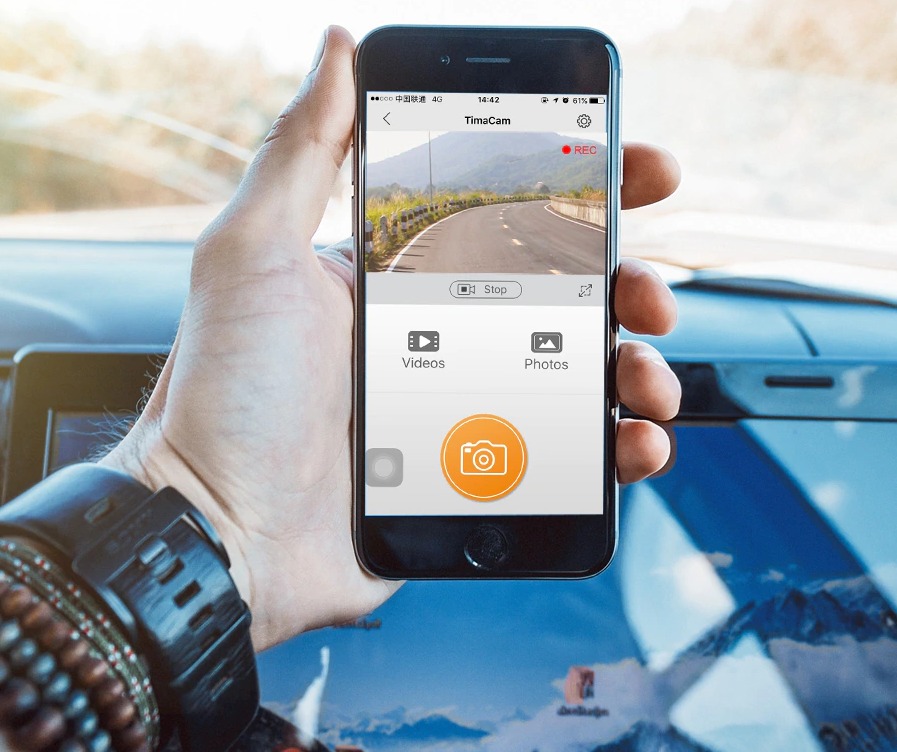 Video can be recorded in 1, 3, or 5 minute intervals; When the storage limit is reached on the memory card, new recordings will automatically overwrite oldest recordings overwritten. Supports high-endurance micro yet locked videos will be safe from being TF memory cards up to 64GB in memory size.
24H Parking Monitor with Junsun S590 – When someone near your car or vehicle starts to move, Automatically turn on and start recording when detects any impact or collision, the device auto-call automatically recording for few seconds, make sure 24hr Parking Guard.