Kingwear KC09 4G Smartwatch With Dual OS
KingWear KC09 – Curiously, while Google sees itself 'on the cheap' with its Wear OS, and other manufacturers such as Samsung and Huawei begin to come out a bit out of the box, launching their watches with their own Operating Systems, such as Tizen from Samsung or LightOS from Huawei… With great success, by the way!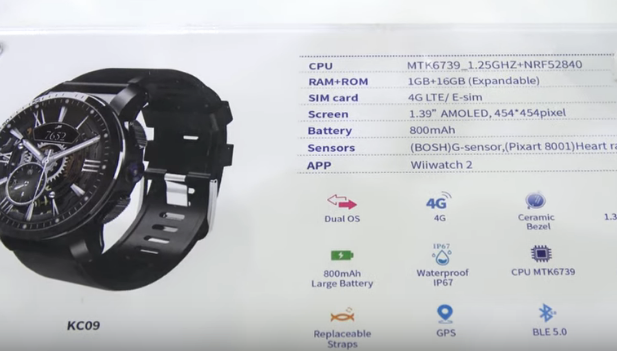 Having said that, I bring you today a new watch, with two operating systems and 2 dedicated processors, the KingWear KC09! It's basically a great bet on autonomy, by bringing with you two processors, one for each operating system! Thus, it is possible for the user to switch from the 'Smartwatch' mode to the 'Smart Bracelet' mode, with the press of a simple button.
While the first one supports voice and video calls, thanks to the 8MP front camera, the second simplest mode supports the normal features of a smartband, while being much more energy efficient.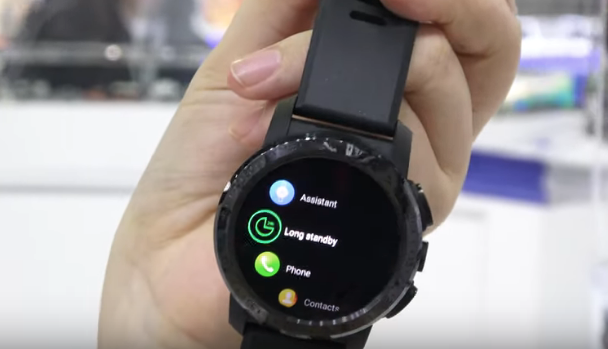 It also has a 1.39″ AMOLED screen with 454×454 resolution (multi-touch). And an excellent 16GB of storage, and 1GB of RAM, to keep the entire interface fast and fluid. (To be clear, most Wear OS watches, or even the Samsung Galaxy Watch, have between 512MB-1GB of RAM and only 4GB of internal memory).
Not to mention the 800mAh battery, which corrects one of the biggest defects of other watches of the brand. But let's talk about what really matters here… The two processors, and two operating systems of KingWear KC09!
This new offer from KingWear, which follows the resounding success of its previous 'Smart' watches, based on the Android 7.1 operating system!… This, while trying to pick up on the idea of Huawei, which has achieved immense success with its beautiful but super simplistic Watch GT.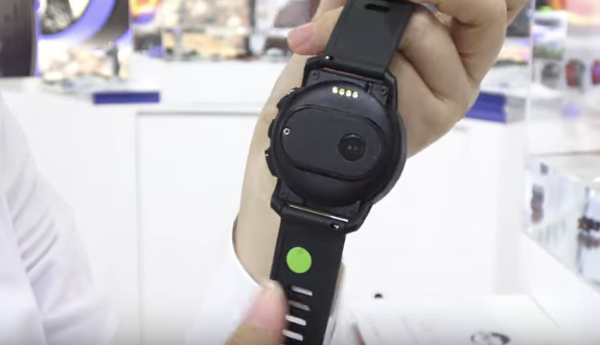 So the KC09 comes with two processors, and each of these processors will be responsible for one operating system! Yeah, you read it well. Two processors, two operating systems in one clock! But let's get to the specifications, the processor responsible for Android 7.1, is a MTK6739. While the processor responsible for the 'Smart Bracelet' mode is an NRF52840.
What is 'Smart Bracelet' mode? This Operating System aims to save battery power by keeping the screen always on display. Showing various types of information, and giving access to some simpler features.