HUAWEI WATCH GT Active Sports Smartwatch
Smartwatches abound in the market. But sometimes it's hard to find one that has it all, and that's where the Huawei Watch GT comes in, an intelligent watch for sportsmen and women that stands out for its great battery. Let's learn more!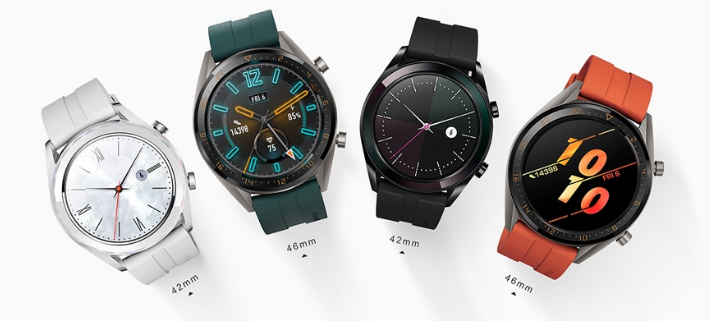 The Huawei Watch GT is possibly one of the most beautiful smart watches of the moment. It comes in a black design, with hands in Red/ Yellow/ free and is very but very attractive. Come on, which in my opinion is perfect both for going to exercise and for the day to day.
If we go into detail, we have to measure 10.6 mm and has a double crown of 1.39 inches. The screen is AMOLED and the resolution is 454 x 454. It is quite thin compared to other models.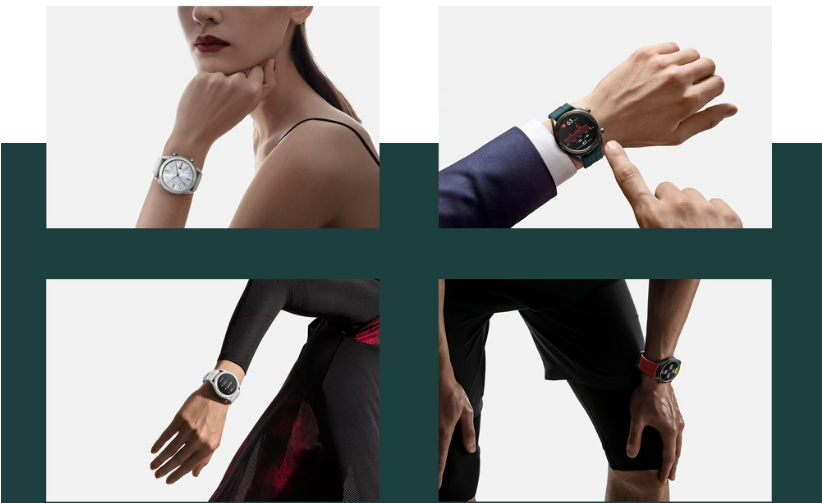 One of the great advantages of the Huawei Watch GT as you can see in the headline, is the autonomy. It offers about two weeks of battery life, so it is perfect for users who always forget to charge their devices or who directly do not want to have to worry about being charging the clock also daily, as we do with the phone. Specifically, it incorporates a 336-hour rechargeable battery that is fully charged in approximately 2 hours.
One of the peculiarities is that it incorporates HUAWEI TruSleep 2.0, a technology that identifies the most common sleep problems and gives you about 200 suggestions for better sleep. The monitoring technology of HUAWEI TruSeen 3.0 is efficient and very precise, so you can measure in real time the heart rate using sensors.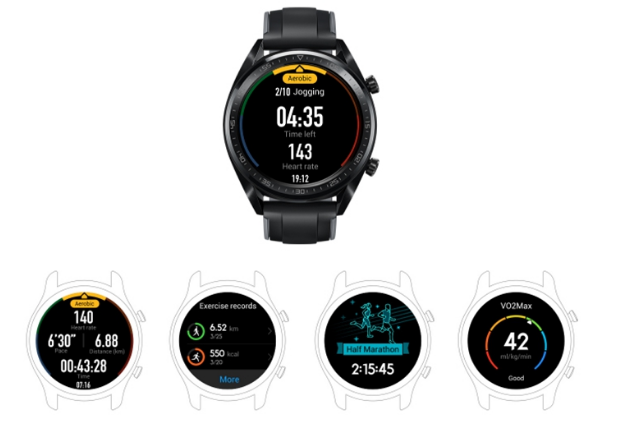 Regarding GPS, this Huawei GT Sport smartwatch has 3 satellite positioning systems; GPS, GLONASS and GALILEO. It has 16 MB of RAM, comes with Bluetooth 4.2 and does not have WiFi. It weighs only 46 grams and you won't even notice you're wearing it.
With regard to resistance in general, it can withstand adverse weather conditions such as humidity or sweat, and it is also water resistant up to a depth of 50 metres. The design as we told you is very cool, but the materials of the carcass are also quality, with ceramics, metal and plastic. The strap material is silicone.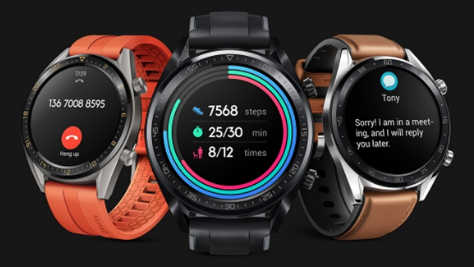 We also explained at the beginning that Huawei's Watch GT bets on its own operating system. It does not use Android Wear OS, but uses Lite OS. This can be bad or good depending on how you look at it, since it has fewer functions and lacks app store, but in return makes us have a great autonomy.