KingWear KR03 Smart Bracelet
Kingwear had been planning to enter the smart bracelet market for a long time and set the heat for everyone. And finally, the first model of the branded fitness trackers saw the light of day. The long work on this device was worth it. It turned out something that is a pity to sell at a specified price, simply because in our opinion KR03 is higher than its competitors, who are several times more expensive. We believe that the manufacturer thought not only about runners in sports suits, but also about those who prefer to wear a bracelet in everyday life – under a jacket, shirt, etc. Thought about women as well – silver KR06 with a white leather strap is able to decorate the wardrobe of many fashionable women.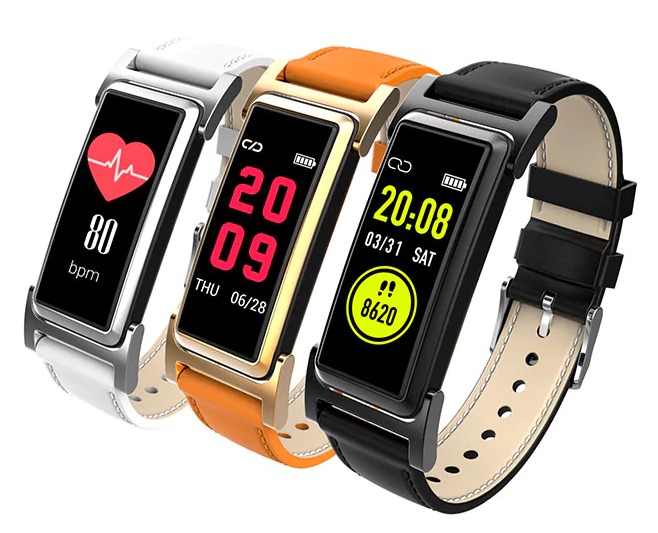 As a result, the story of the manufacturer's advertising materials probably described the new product very accurately – We thought for a long time and analyzed it before launching our first fitness bracelet. At first, we set the goal of becoming the best in our price range. Later on, we decided that this was not enough and we just wanted to make a fitness tracker, which would be unrivaled in terms of consumer qualities. We did it. That's how Kingwear KR03 appeared.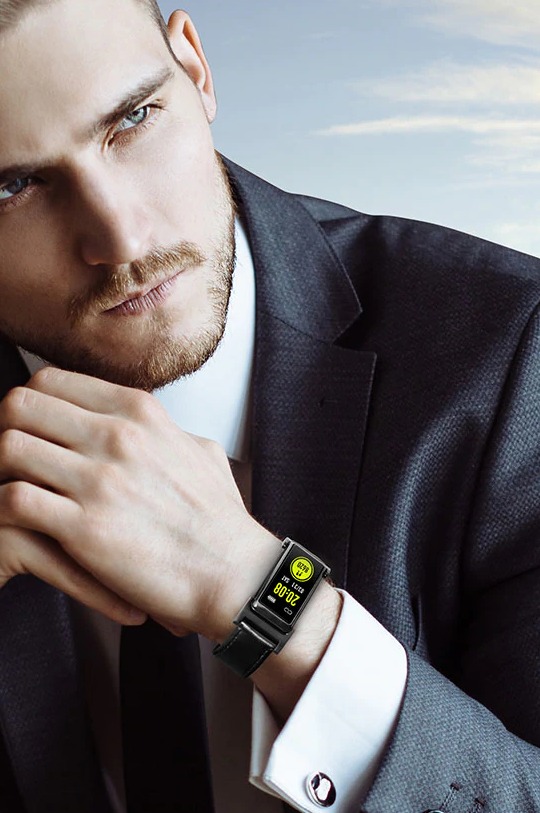 Kingwear KR03 is the first serial fitness tracker Kingwear. It has been prepared for release for a long time and carefully, but the result exceeded expectations. The result is a product that essentially creates a new niche – a bracelet that is not ashamed to wear at work in a solid office, at a social party, it can come to the theater or dress with a suit or dress not look strange. KR03 is not only an advanced innovative gadget, but also a beautiful accessory. There are probably no more of these.