KOHON KH01 Aluminum Alloy Quick Assembly 3D Printer
With the KOHON KH01, the manufacturer KOHON has probably landed the biggest success of 3D printer manufacturers from China in 2018. The KH01 relies on a simple construction of high-quality components, and with great success. Last week, I remember introducing a great Alfawise 3D printer from China: Alfawise U30. However, today we are talking about a better looking product.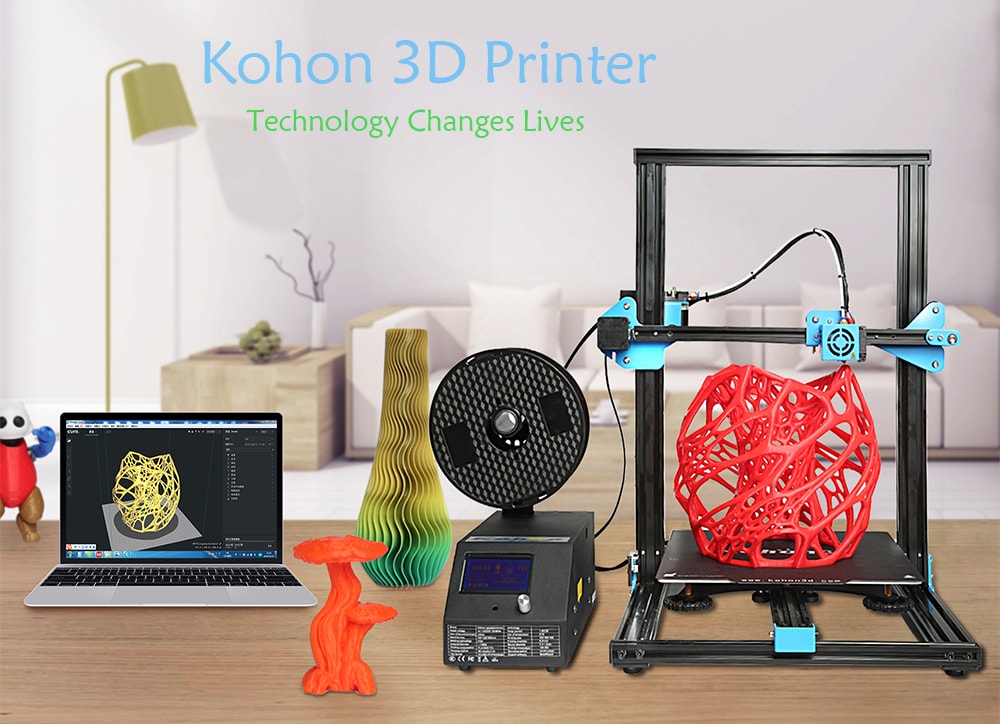 That's a story of success. First of all: new 3D printer with its large installation space of 300 x 300 x 400 mm at a price of less than $500. -That did not exist before. No wonder many were interested in buying the 3D printer without a review. In the course of 2017, some imitators have already emerged, which have taken over the simple design of this 3D printer.
But they could not continue the great success of this large DIY printer until today. This is especially due to the sustainable material quality of the printer. The KOHON KH01 was very convincing in price / performance. Anyone who decides to buy this printer will certainly get one of the best 3D printers right now.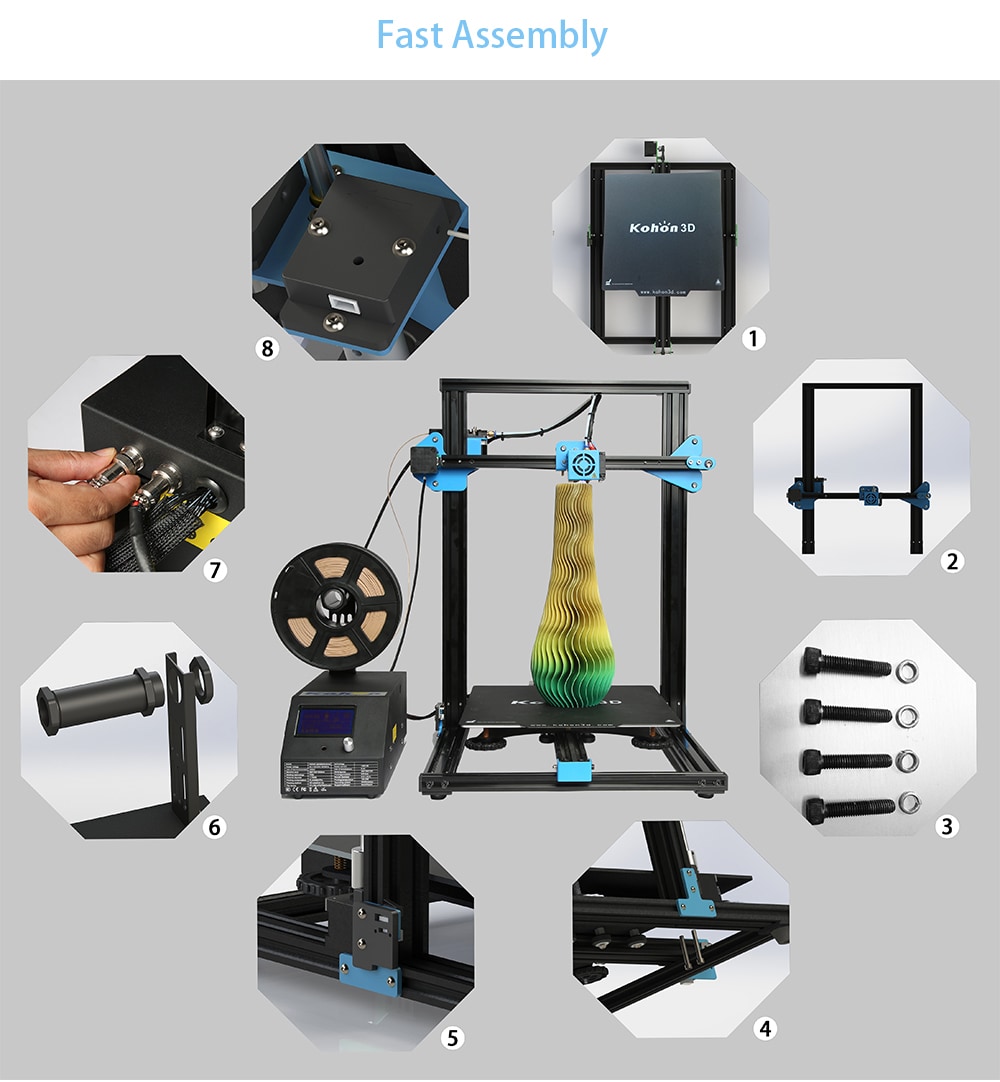 The KOHON KH01 does not have to hide in terms of print quality either. Especially because of its very good mechanical properties, the 3D printer convinces with good print quality at decent speed. The components used for extrusion are kept in better standard and do a decent job. If it comes to wear, the existing components can be easily replaced with spare parts.
In the construction, the thinkers at KOHON have the right thoughts. The KH01 relies on a very simple but effective design. You can read that here and see it in every other test. All axes are very smooth and the stepper motors for the movements have an easy, clean movements on the pressure bed to bring. Due to the stable 20x40mm aluminum profiles, this printer has introduced a new level of quality for the 3D printers under $500 in addition to its large space.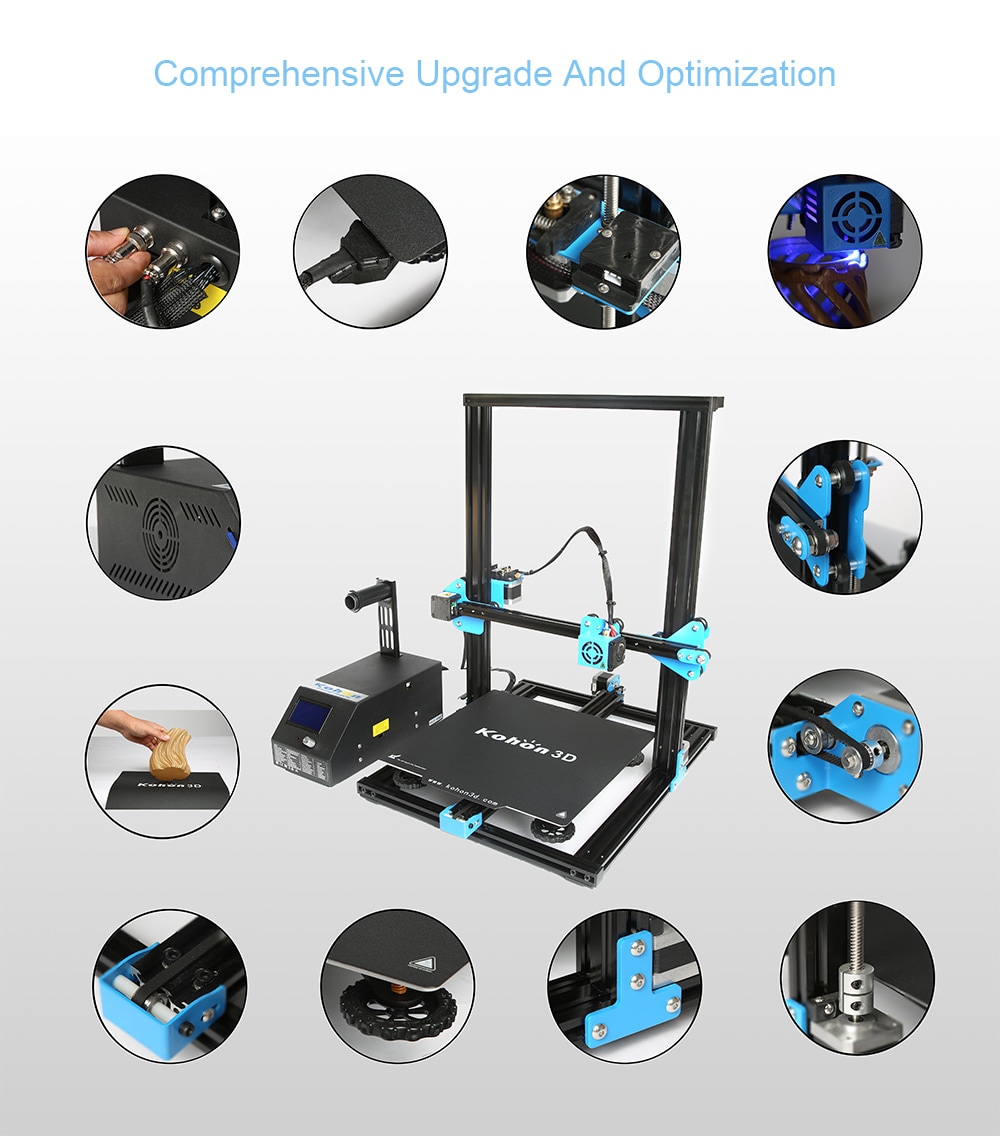 Also, almost all of the rest of the construction is made of aluminum or sheet metal. Even less stressed components. This is very good and unique in comparison to other 3D printers in this price segment.
After all the praise singing probably nothing more has to be added in the conclusion. If you can wait 2 weeks for shipping, you'll get a good device for just under $329.99 Gearbest. Of course, if you like a slightly more famous brand, I recommend you to check out: Creality 3D CR-10S, which is similar in price.