KUGOO Kirin B1 Pro Folding Moped Electric Bike E-Scooter
And I don't really like it. As much as I am a Kugoo fan, this electric bike is not to my taste. I don't know if it can even be called an electric bike, because first of all it doesn't have pedals, it should probably be included in the moped category. Even so, its design reminds me of the first Chinese electric bicycles, which appeared 3-4 years ago, namely the F-Wheel DYU D3F. So much so that the model also had pedals, so it could also be used as a classic bicycle when needed.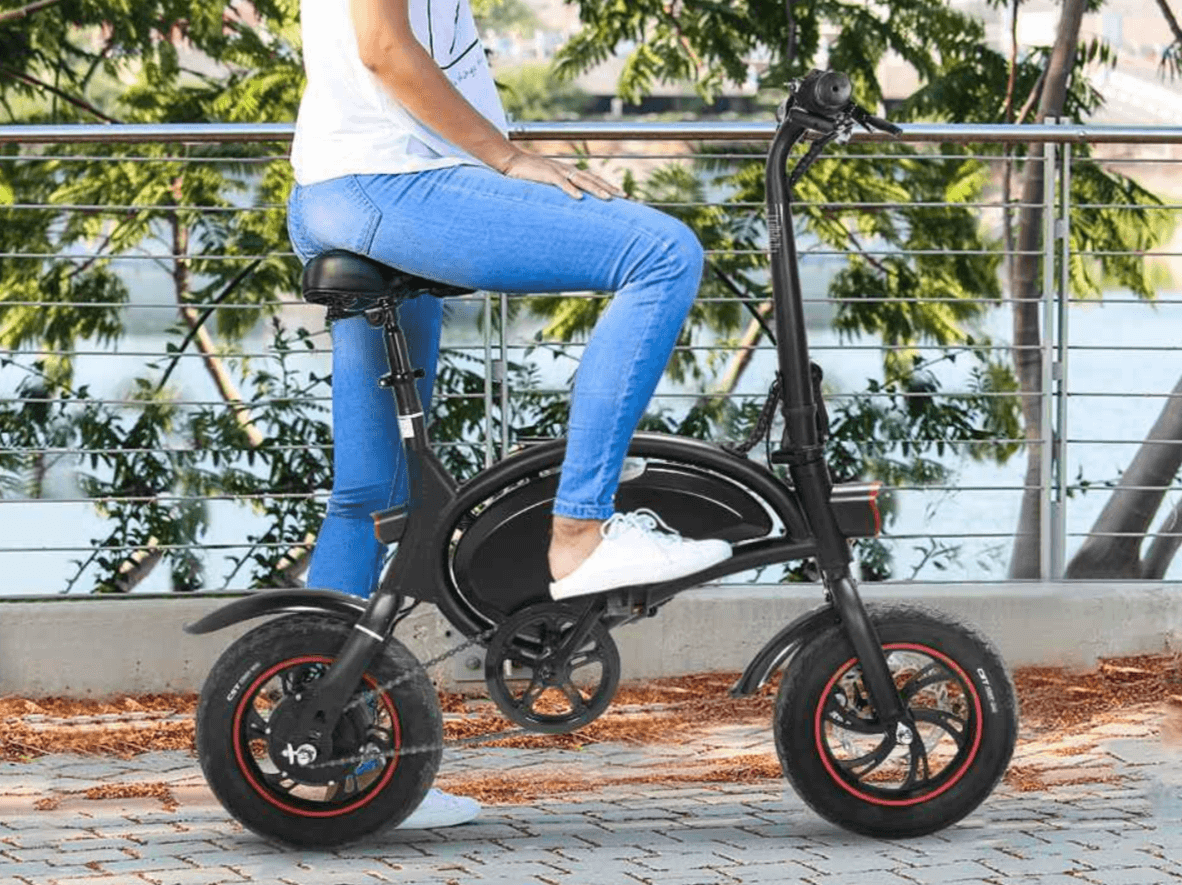 Returning to the Kugoo Kirin B1 Pro, it is addressed to those who want the freedom of movement offered by an electric scooter, but do not want to give up the comfort of a bicycle. It is made of aluminum, weighs 15 KG and can support up to 120 KG. If necessary, the handlebar can be folded to take up less space in the means of transport or even in the place where it is stored. To facilitate transport, a handle is also present on its frame.
The wheels are 12 inches and the brake is on the disc, but only on the rear wheel. The engine is 250W, located in the rear wheel, and the battery has a capacity of 36V 10Ah. The maximum speed it can reach is 25 Km/h. It charges in 3-4 hours and the promised range is up to 40KM, with a single charge. Its equipment does not lack the electric horn, headlight and LED taillight.
From the Kirin application you can find information about the battery capacity, you can lock and set the autopilot. I have not seen it have a display on the handlebars as all electric bicycles have.
Even if it is not to my taste, I know that a Kugoo Kirin B1 Pro can be suitable for those who want something compact, which if necessary can fit even in the trunk of the car. I think I said it in one of the previous articles: that feeling of safety and comfort that an electric bike can offer, even like a moped, I don't think they can be matched by any electric scooter.