KUGOO G1 - Coupon
Geekbuying Coupon:  GKB650S  Price: $1014.99  Time: 2021-12-12
KUGOO Kirin G1 Folding Electric Scooter
Let's get ready for the arrival of summer, with the purchase of a new scooter: KUGOO Kirin G1 is a folding e-scooter with 500W motor, 40Km autonomy and maximum speed of 40Km/h. It also has an integrated lock.
With the beautiful season now upon us and more hours of daylight during the day, we are waiting for the weekend to take a walk and see the sea again. Although the health emergency is not over yet, slowly we are regaining the freedom to move, rediscovering our cities, parks, streets and squares. And what better way to start the summer than on board a scooter? Ecological, compact and also convenient. Those who already own an e-scooter, can start the ordinary/extraordinary maintenance to put it back on track, but those who don't have one must buy it. And there's no shortage of deals on Geekbuying.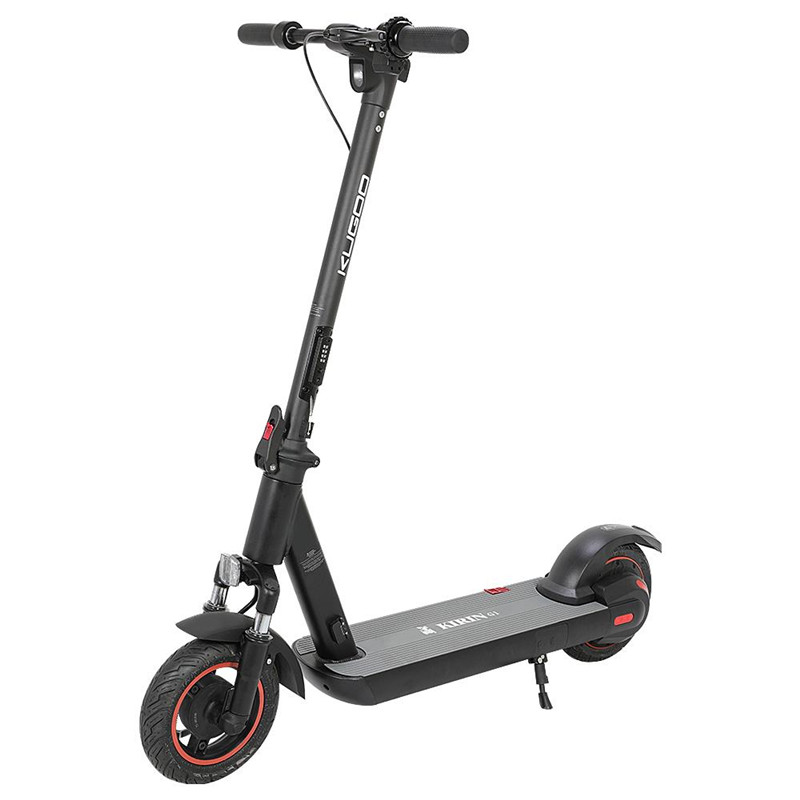 KUGOO Kirin G1 is a folding electric scooter, so open it measures 115.5 x 45.5 x 119.5 cm, but closed it shrinks to 115.5 x 45.5 x 57 mm. It weighs 22Kg and is made of 6061 aluminum, with 10-inch honeycomb wheels for greater grip on asphalt and a 500W motor that seems to ensure a speed of 18Km/h (level 1), 25Km/h (level 2) up to 40Km/h maximum (level 3). The 13Ah battery, instead, guarantees up to 40Km of autonomy and a recharge time of 2.5-4.5 hours.
According to the data provided by the company, KUGOO G1 can withstand loads up to 120Kg and slopes up to 24%. It integrates a small display on the handlebars, disc brakes, two LED headlights on the front (one under the handlebars, the other above the wheel) and several red LEDs between the footrest and the rear. Interesting and a real industry first is the integration of a 4-digit combination lock and NFC card support.