KUGOO ES2 Folding Electric Scooter
The Kugoo company never ceases to delight with novelties. Here is another city Electric Scooter in 2019 – Kugoo ES2 with an original stylish modern design. It is universal as it suits children (from 10 years old), adults, girls and men.
It's one of the lightweight Electric Scooter in the Kugoo range. It weighs only 15.5 kg. This means that it is easy to carry if necessary, especially if the scooter needs to be carried on the floor.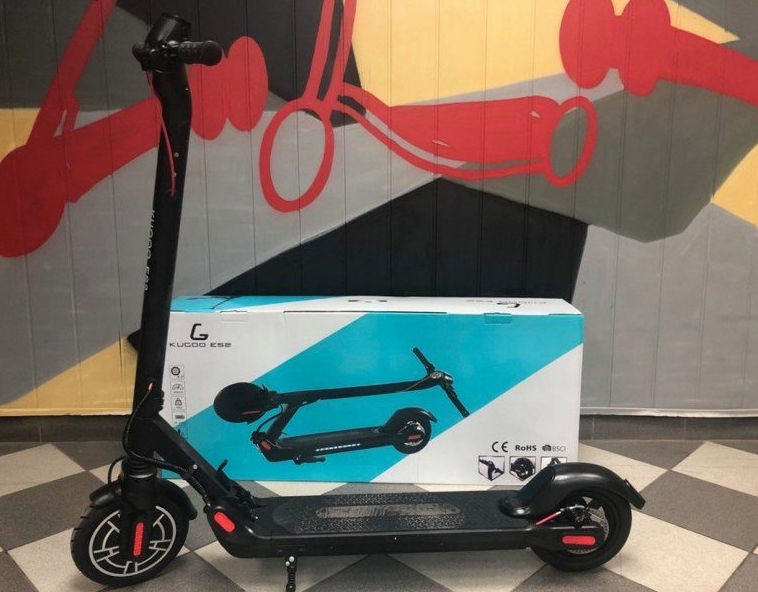 In addition, the Kugoo ES-2 is very compact, and if you fold it up, it will fit even in the closet. Such sizes allow not only to store it at home, but also to take it with you in public transport, to bring it to the office, educational institution, shop, etc. To fold the Electric Scooter, you need to press with your foot on the pedal, located on the inside of the steering column, above the platform. At the same time, push the steering wheel away from you. The mount will loosen and the rudder can be pressed against the deck.
The Battery of KUGOO ES2 is 36V/8.8Ah, which at full charge will allow you to travel up to 25/km without recharging. It takes about 3 hours to fully charge the battery.
The 350W motor built into the front wheel helps to accelerate this Electric Scooter to 30 km/h. This speed is enough to make business or leisure trips every day.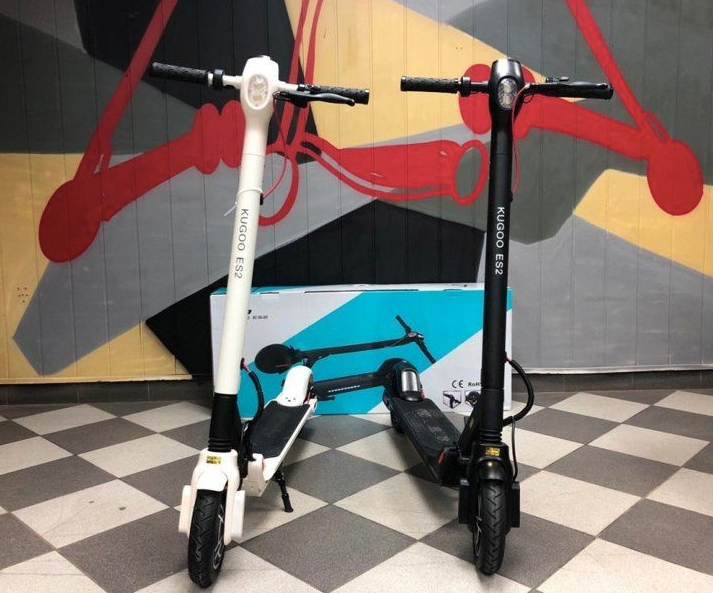 You can monitor the speed, mileage and battery charge on the display, which is built into the steering column, located in the middle of the wheel. The screen is bright and the readings are clearly visible.
The wheels of the KUGOO ES2 are 10 inches in diameter. They form a high enough clearance to overcome obstacles such as lying policemen, small holes and bumps, low borders. The wheels are cast (tubeless), i.e. they will not have to be replaced because of punctures.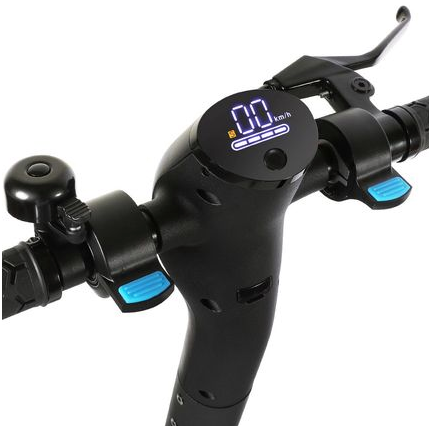 For evening or night rides, the scooter is provided with illumination, which illuminates the way from the front and indicates the position of the scooter on the road with a parking light from behind. The surface of the deck is rubberized, which prevents the feet from sliding. The deck is wide enough to accommodate both legs.
You can buy a Kugoo ES2 Electric Scooter for the whole family to diversify your leisure time, make trips together, which will give a lot of positive emotions.