KUGOO KIRIN X1 - Coupon
Geekbuying Coupon:  GKB753S   Price: $763.71  Time: 2021-12-12
KUGOO Kirin X1 Folding Electric Scooter
Even though it has been a bit absent lately, Chinese manufacturer Kugoo returns to our attention with a new electric scooter. The Kirin X1 promises a range of up to 50 kilometres, dual suspension and a top speed of 40 km/h, making it an alternative to the Zero 9 as well as an ideal scooter for those who want a compact but powerful electric vehicle.
The scooter is compact, has a classic look and weighs only 19.5 kilograms. The wheels are 8.5 inches, with pneumatic tyres on the front wheel and solid tyres on the rear wheel, where the motor is integrated. Personally, I would have preferred both wheels to be pneumatic.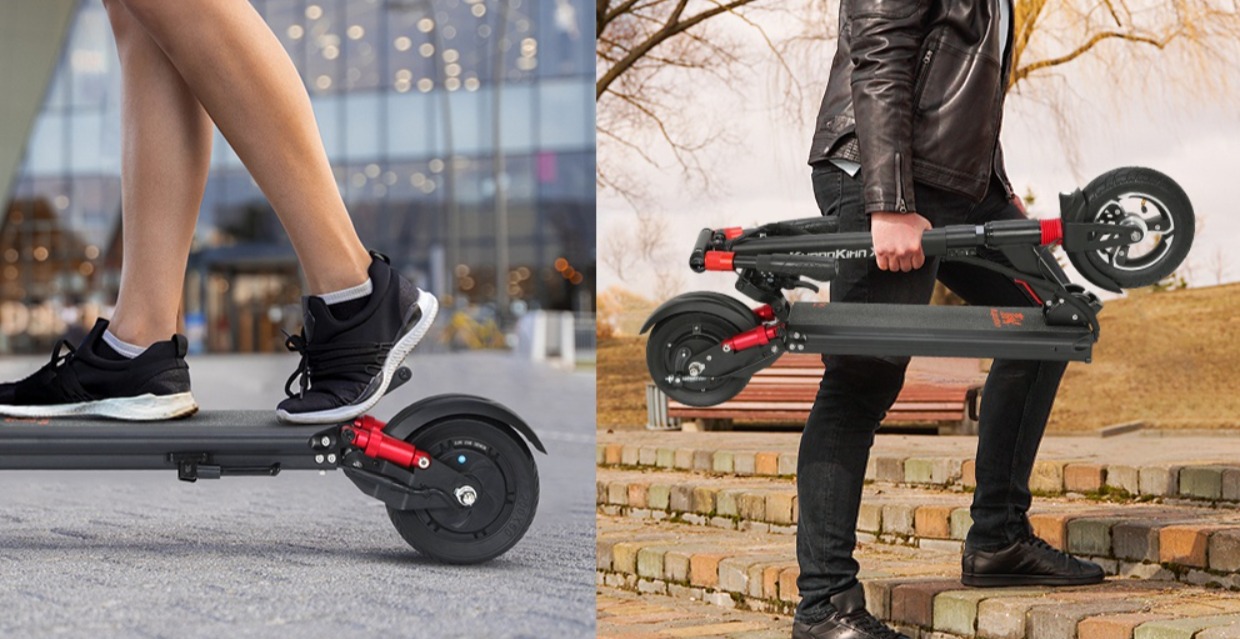 However, for a comfortable experience, there is suspension in both the front and rear. The motor is rated at 600W, managing to deliver better performance compared to other scooters of similar size. The maximum speed it can reach is 40 km/h. In terms of safety we have a drum brake on the rear wheel and a disc brake on the front. The bike is also equipped with an LED headlight on the front and a classic horn on the handlebars.
As mentioned at the beginning of the article, with a range of up to 50 kilometers, this scooter can be a great choice for people who need to cover a long distance and want something compact and comfortable. The battery is 13Ah and it takes 6.5 hours for a full charge.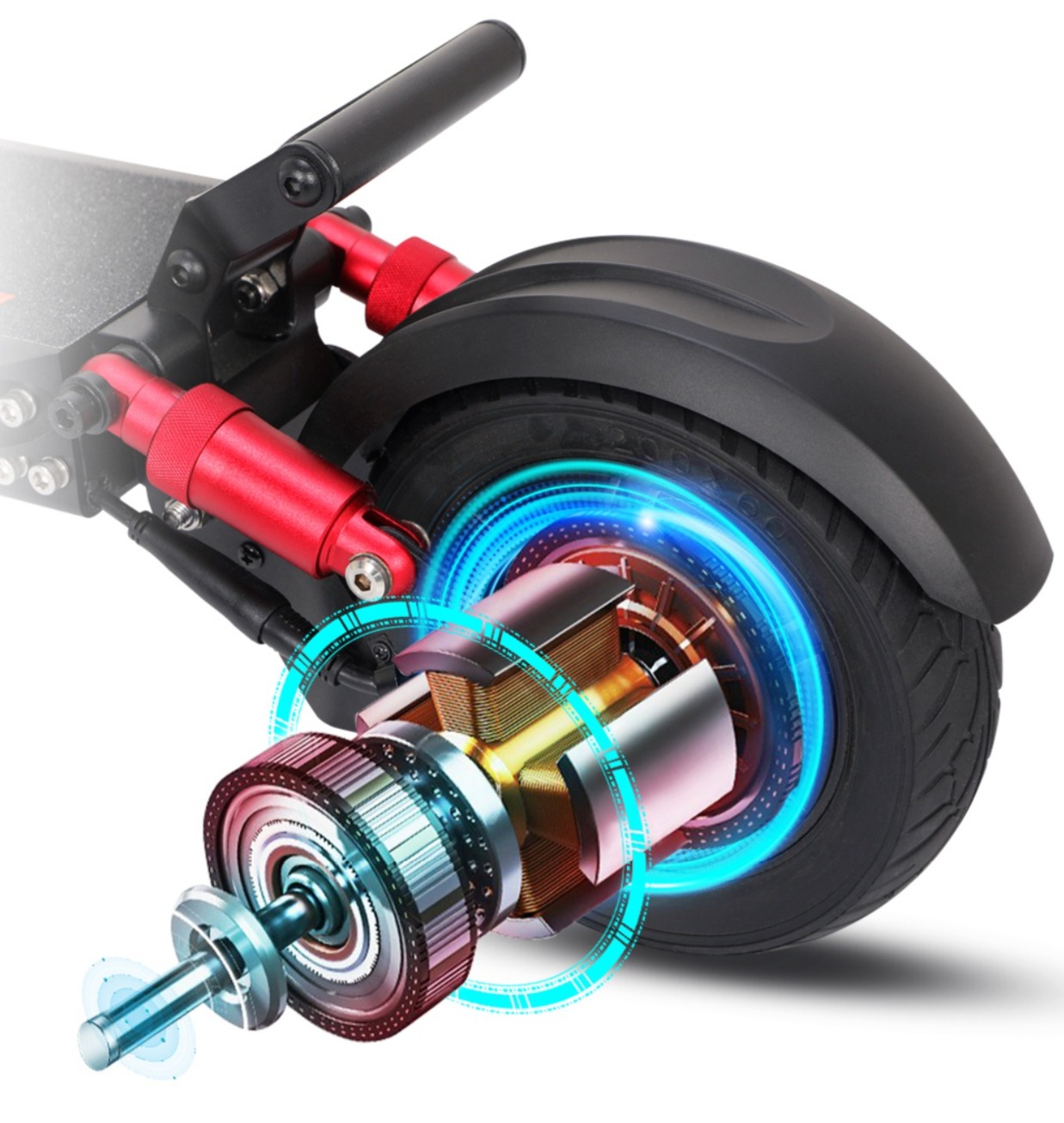 On the handlebars there is also an LCD display that works like a trip computer, giving information on distance travelled, mode of use and battery capacity. Here I think they have cut corners and gone for an older model, as this type of trip computer is usually found on scooters from 2-3 years ago.