KUGOO KIRIN S1 Electric Scooter
Last year, we introduced Kugoo Kirin M4 that offers you snug and safe answers for the ultimate kilometer to get from the education to the office, tour around the metropolis or surely meet pals for a coffee.
Today we have a new electric scooter in the market with the name of KUGOO KIRIN S1 which is a product of this popular brand that is making a dent in the market with its wide range of scooters for all types of users. This model has a fairly tight price, a striking design and quite classic specifications. We also have it on offer with shipping from Europe with what if we are thinking of acquiring it is an interesting alternative and that in a few days we will have it at home and without customs problems.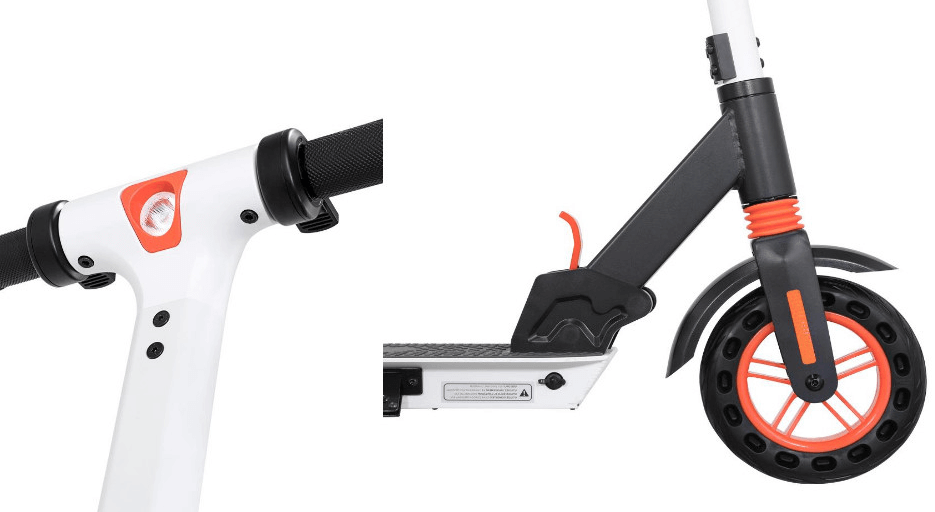 The electric scooter KUGOO KIRIN S1 has a folding handlebar and is made of aluminum, its weight is only 12 Kg and the maximum weight allowed is up to 100 Kg. The batteries have a range of up to 25 km as indicated by the manufacturer and a time of Charge of about 5 hours from minimum. In terms of power we have a 350W motor with a maximum speed of 25 km/h with three different speeds to choose from and that is capable of climbing slopes up to 15º of unevenness.
The wheels are 8 inches and have a non-slip design to prevent slipping, including electronic brake by motor in addition to the classic mechanical on the rear wheel. In the front wheel we have an integrated spring damper.
This scooter has an integrated LED panel on the upper handlebar with all the live vehicle information, has three driving modes and has an LED front light. As we see it is a striking scooter in white and orange colors, it has a parking pedal on the side and we have a control APP to see all the data of the device.
My Final opinion about these electric Smart Scooters is the future of travel. And both are almost similar not in features but also in prices almost. But in some aspect a little bit Kugoo, S1 is better than Kirin S1 because the elder version has good milage. But at the end of the comparison is the choice is yours.