LAOTIE® Phantom ES40 Pro 72V 43.2Ah 21700 Battery 8000W Dual Motor Foldable Electric Scooter
A few weeks ago, I explained in detail why I think that e-scooters don't really need to go faster than 20 km/h. I'm not sure why. While there are certainly good arguments for 25 or 30 km/h, anything above that is simply too much – simply because of the design of the scooters. It seems all the more unbelievable when you see that some models can reach speeds of over 100 km/h. A ridiculously high speed for such a vehicle.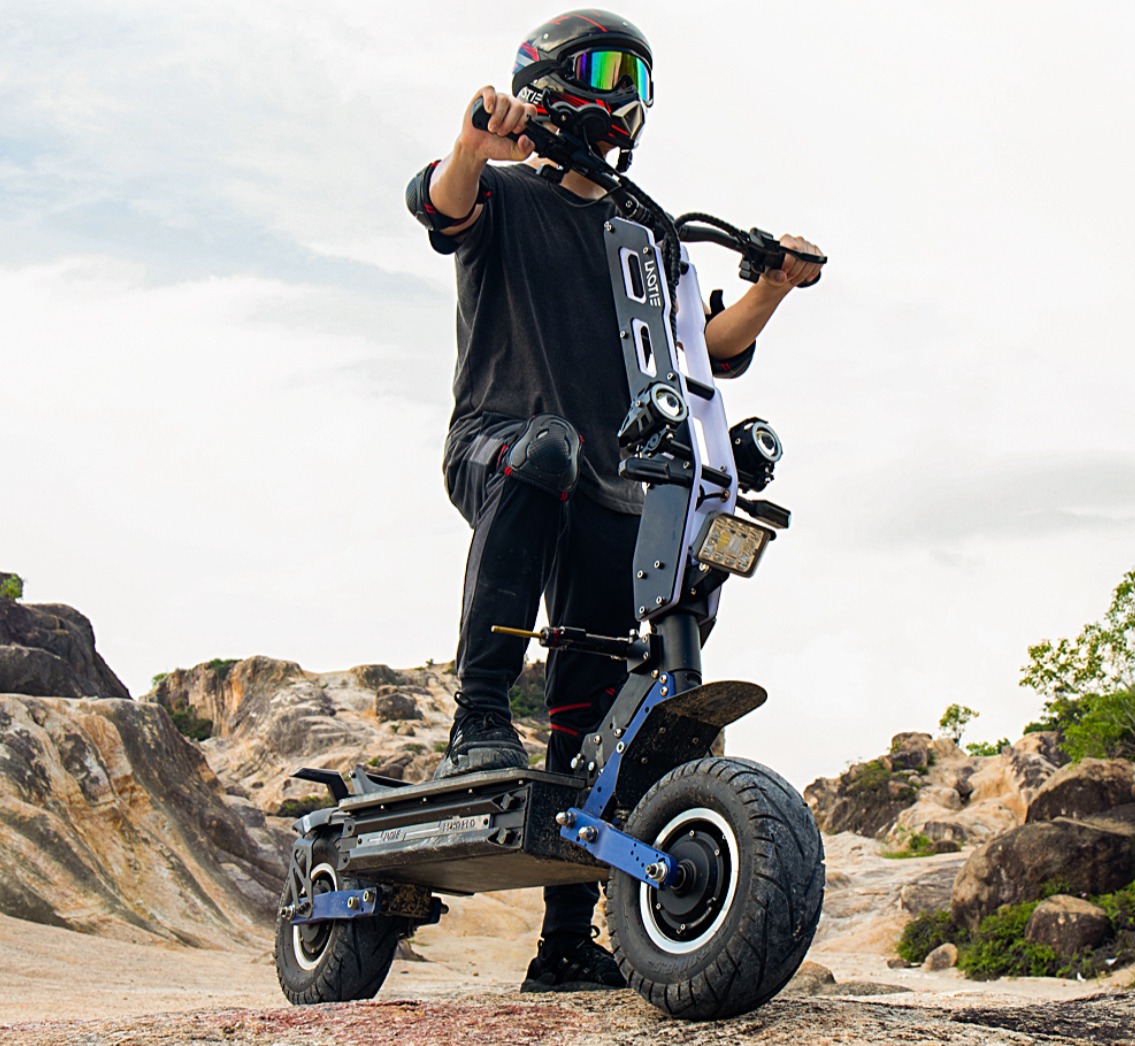 I am now referring to the Phantom ES40 Pro. The Titan TI40 Pro has an almost identical spec sheet and was not available at the time I wrote this article, so I'll leave it out. The scooter's speed of actually up to 110 km/h is achieved by a 4000W motor. However, it is pointed out that the scooter is throttled to 25 km/h at delivery. This throttling will have to be cancelled or bypassed somehow. The built-in battery has a capacity of 43.2Ah at 72V and is supposed to cover up to 150 kilometers.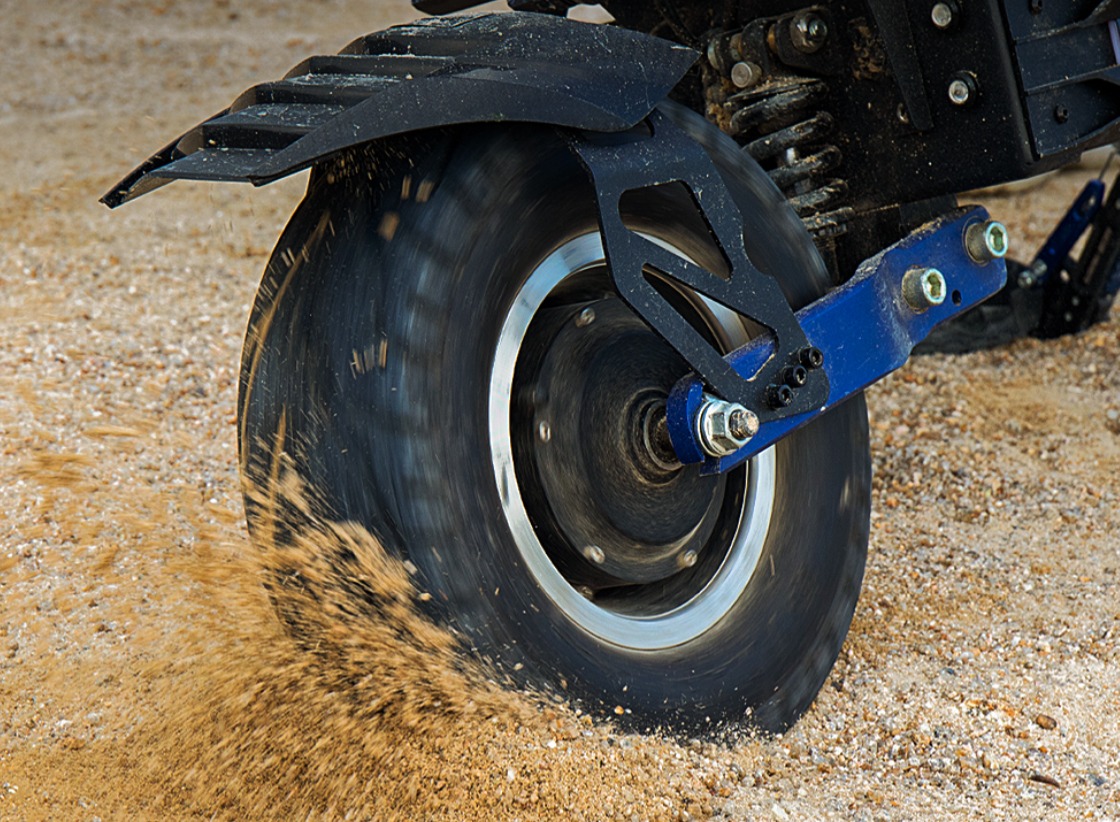 The other equipment includes 13 inch large and 4.5 inch wide tires, which are also additionally sprung front and rear. Headlights are only in the front, but there is probably a brake light on the side of the rear tires. Colored LEDs are also installed on the handlebars and on the side of the running board.
The scooter can carry a maximum weight of 200 kg, but also weighs over 60 kg itself. Although it can be folded, it is of course still impossible to think of an easy transport. Apart from the basic design, the LAOTIE Phantom ES40 Pro actually has nothing more to do with an e-scooter, or with what actually constitutes an e-scooter.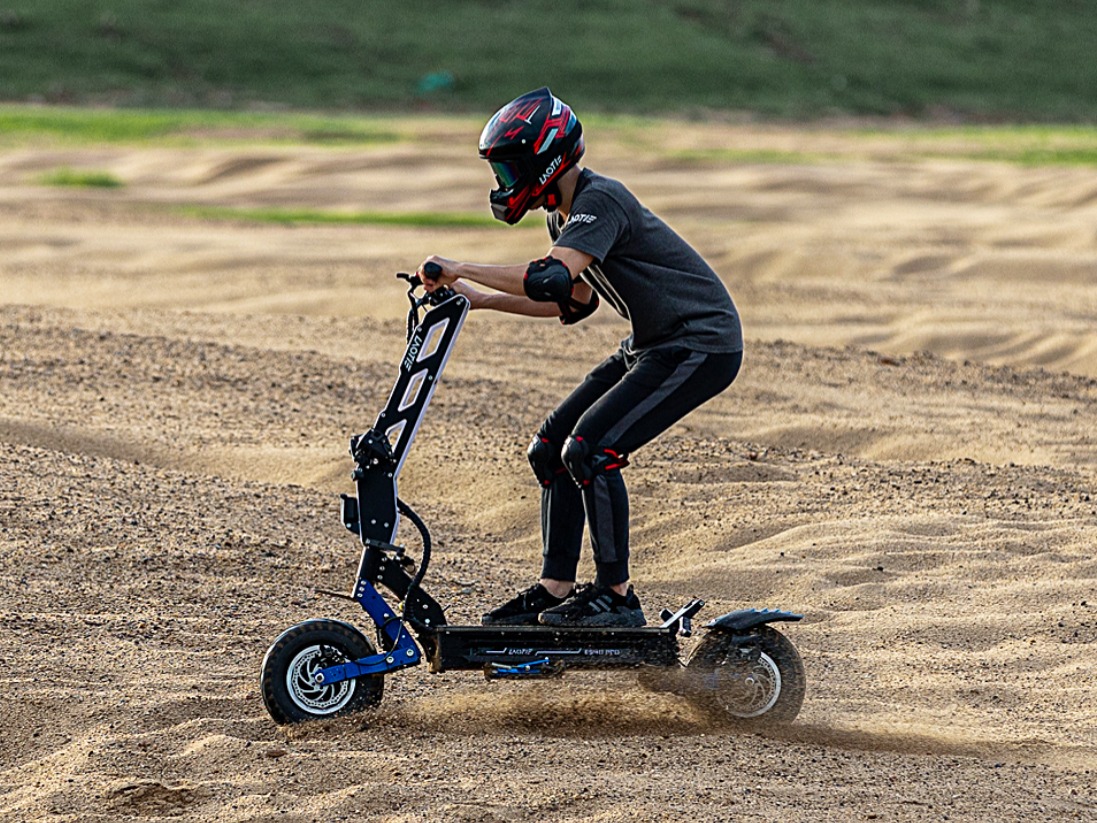 Should you buy this vehicle? No, and for several reasons. First of all, you are hardly allowed to drive it anywhere at all. I don't need to mention that it has no place on the road in Germany. At 100 km/h, however, the limit of what is permissible is also exceeded in most other countries, I'll just say now, even without knowing the exact legal situation. In addition, there is of course the risk of injury. There may be races with experienced drivers on official race tracks, where similar speeds are reached. But an inexperienced driver should not get on such a vehicle. We got a scooter a while ago that can potentially go 70 km/h, and I haven't dared go further than a little over 30 km/h on it yet.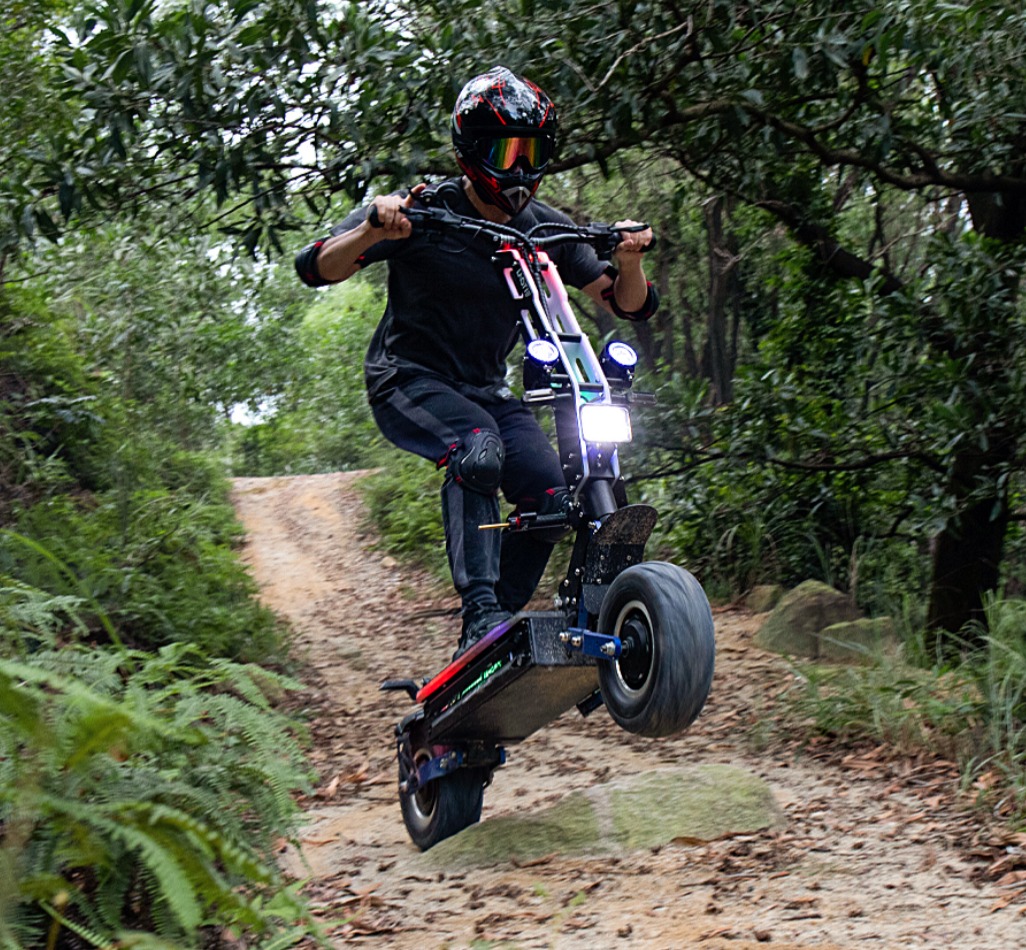 And the last point is the price. There are very good e-bikes, scooters and even motorcycles for €3,000. Why you should buy an e-scooter for the same money is frankly beyond me. The two models are just a few among many, many manufacturers – including even Segway with the Kickscooter GT2P – produce such fast e-scooters. There must be some buyers for them.