LAOTIE L6 Pro 2x500W Dual Motor Electric Scooter
LAOTIE L6 Pro is one of the newest electric scooters in the offer of Banggood, which attracted my attention due to the very good price / performance ratio. In addition, another reason why I decided to write about it is because we find it in the warehouse in Europe (It will appear in Czech warehouse or Polish warehouse in the future), which means that it will be delivered in just a few days, so we can enjoy it even this season.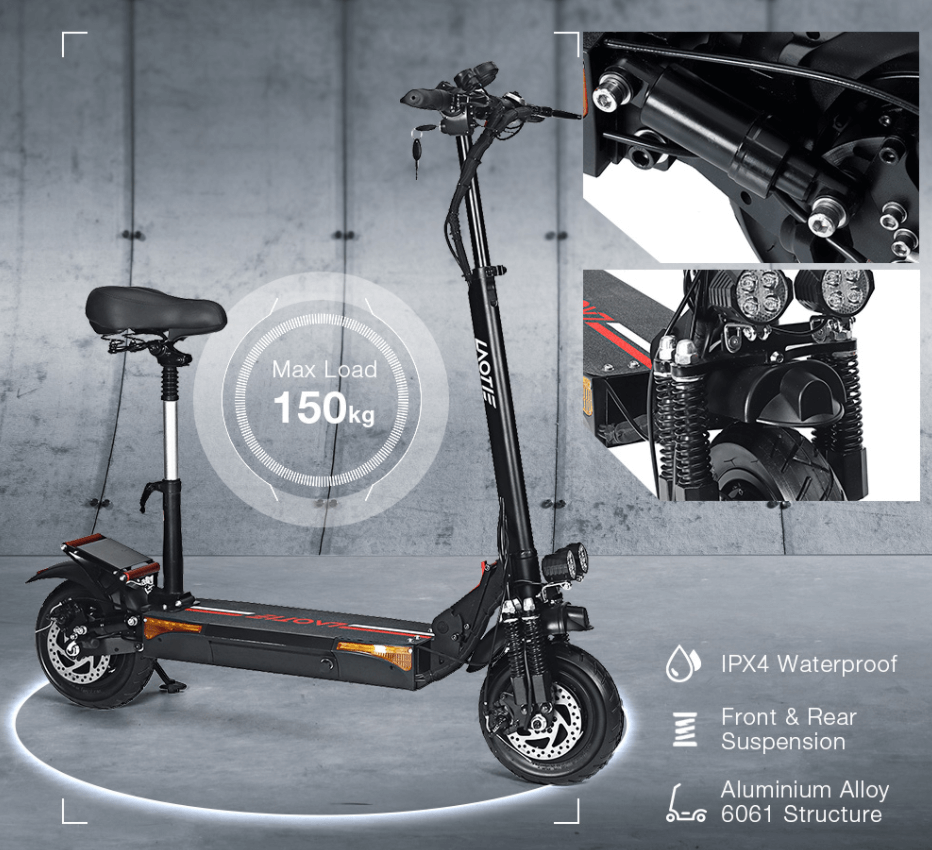 Obviously, this is an upgraded model, thanks to the hot sale of the LAOTIE L6 model last year, so they launched a new device with even more performance. I will now list a table to simply compare these two electric scooters:
| | | |
| --- | --- | --- |
| Name | LAOTIE L6 Pro | LAOTIE L6 |
| Rated output power | 2*500 Watt | 500 Watt |
| Top speed | 50km/h | 40km/h |
| Charging time | 24Ah / 9 Hours | 23.4Ah / 8 Hours |
| Grade Ability | 40 degree | 30 degree |
Perhaps you can see quickly that the L6 Pro has dual 500W motors, so it will be ahead of its predecessor in every way.
On the outside, the scooter adopts a design similar to the one we find in the Joyor X+, especially due to those LEDs present on the side of the chassis. However, if on the Joyor X + the LEDs on the board are used to signal the direction of travel, here they are only for extra visibility in low light conditions. In terms of technical specifications, I think LAOTIE L6 Pro can be considered the "Lite" version of Langfeite L8. It seems to be the right scooter for those who want something stronger, increased comfort and high autonomy.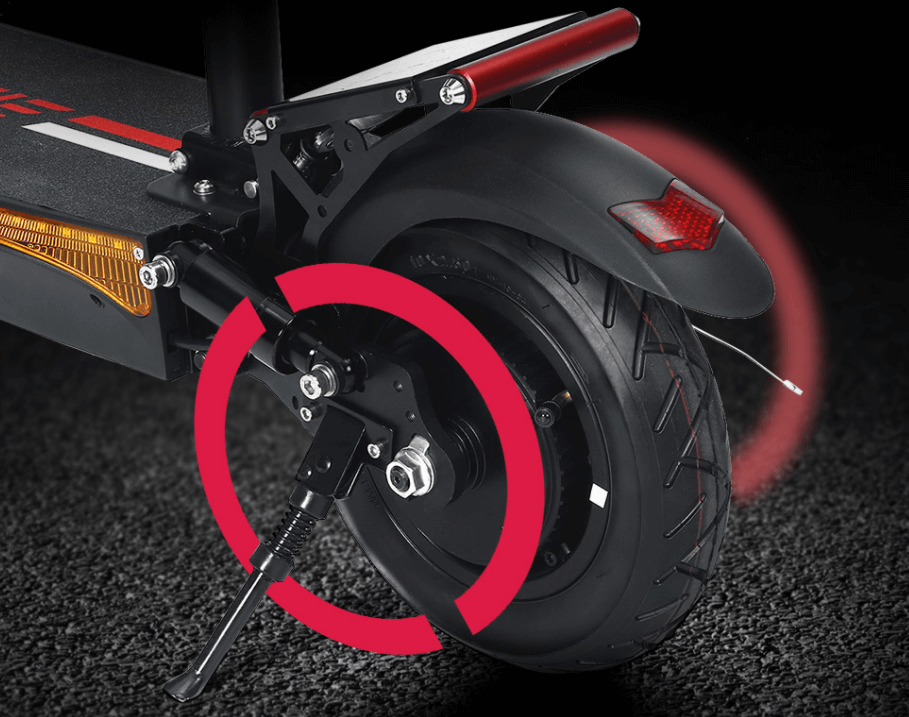 It reaches speeds of up to 50 km/h, with a maximum range of 100 kilometers on a single charge. The battery has a capacity of 24Ah and fully charges in 9 hours. The range varies depending on the user's weight, travel speed, slope inclination and tread. They mention that the given autonomy was obtained by a person weighing 75 kilograms.
It has front / rear suspensions and disc brakes (ABS type). The wheels are 10 inches, pneumatic, for extra comfort in use. Behind the accelerometer on the handlebars there is a USB plug for charging other gadgets. There is also a small LCD display on the handlebars where information is displayed on battery capacity, usage, real-time speed and distance traveled.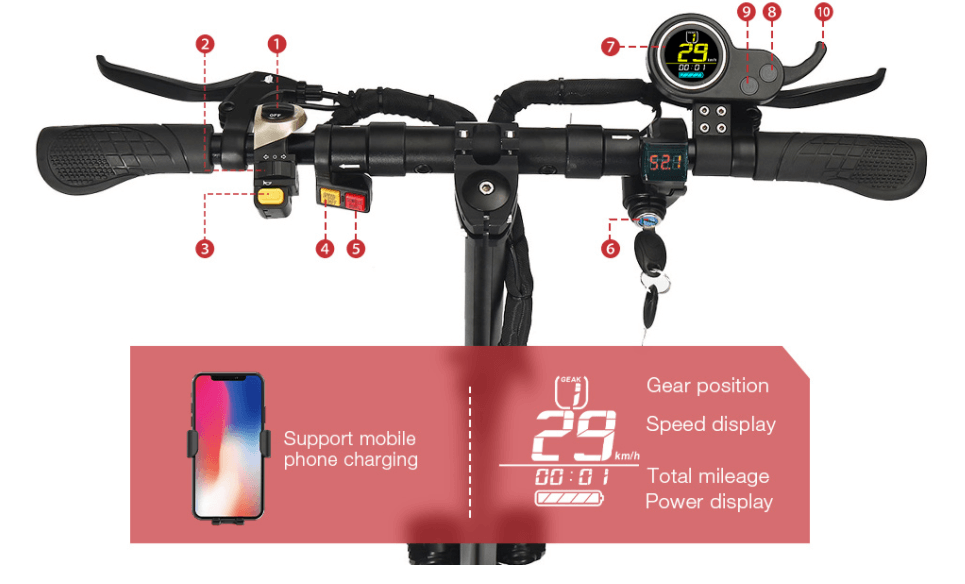 Unfortunately, we can't have them all. The generous battery, suspension and 10-inch wheels make the scooter weigh 23 kilograms, so it's not a scooter you can carry in your hand for too long.
In terms of safety, we strongly urge you not to blindly pursue high speed, the scooter itself is not a product suitable for the pursuit of speed, small wheel diameter, short control reaction time, long braking and braking distance. In the premise of ensuring safety, it is recommended that you do not exceed 25km/h when riding, the limit can not exceed 30km/h, because 30km/h is already a very dangerous speed.