LAOTIE® TITAN TI40 Pro 72V 43.2Ah 21700 Battery 8000W Dual Motor Foldable Electric Scooter
Performance e-scooters are veritable sports machines that outshine any conventional e-scooter in terms of performance and features. The LAOTIE TITAN TI40 Pro falls precisely into this category. With its dual electric motor, the scooter delivers a phenomenal 8000 watts of power and reaches a top speed of more than 100 km/h.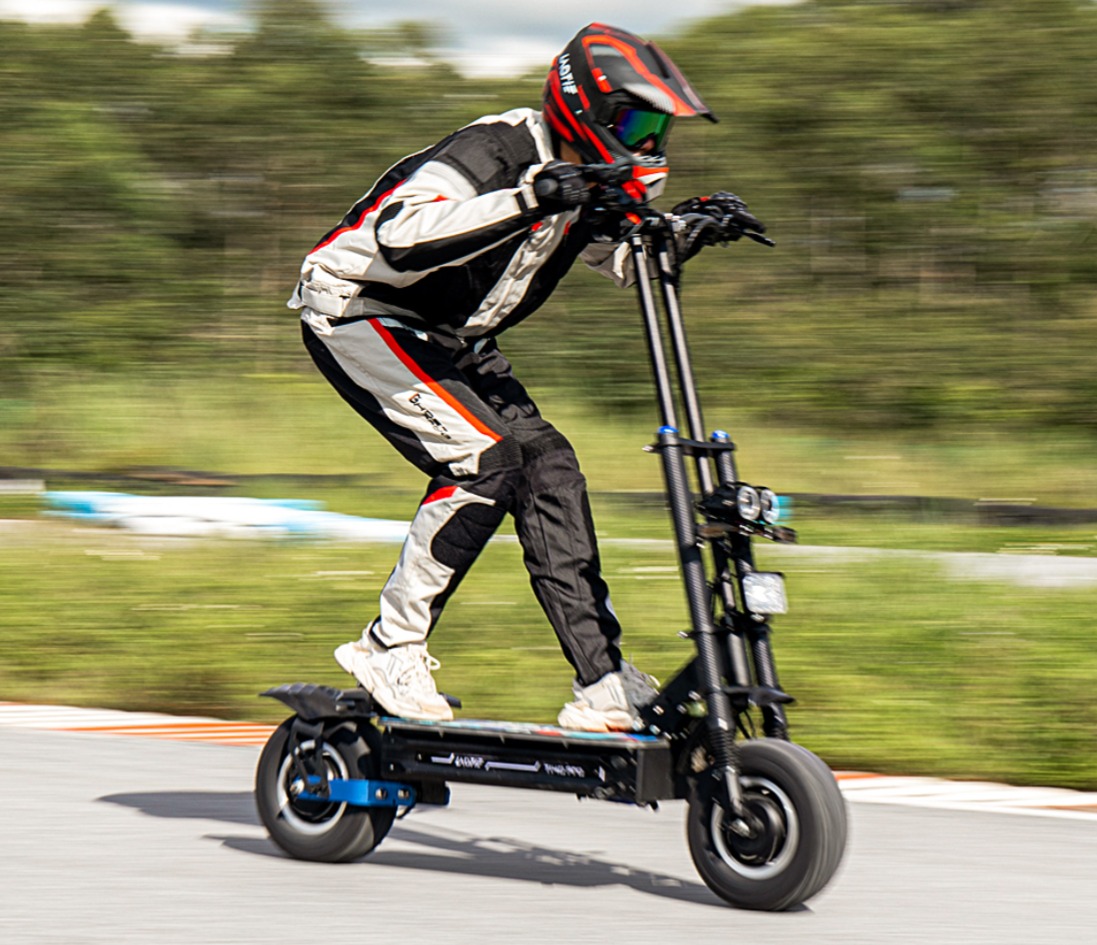 Anyone who buys such a monster e-scooter should also buy the appropriate protective equipment and be aware that the scooter may not be legally driven on public roads in most countries.
For off-road riding, the LAOTIE TITAN TI40 Pro is equipped with hydraulic suspension on the front and rear wheels. The suspension is even individually adjustable. Large 13″ x 4.5″ tires also provide a soft ride. Gradients take the e-scooter with up to 55°, so hill climbs are no problem.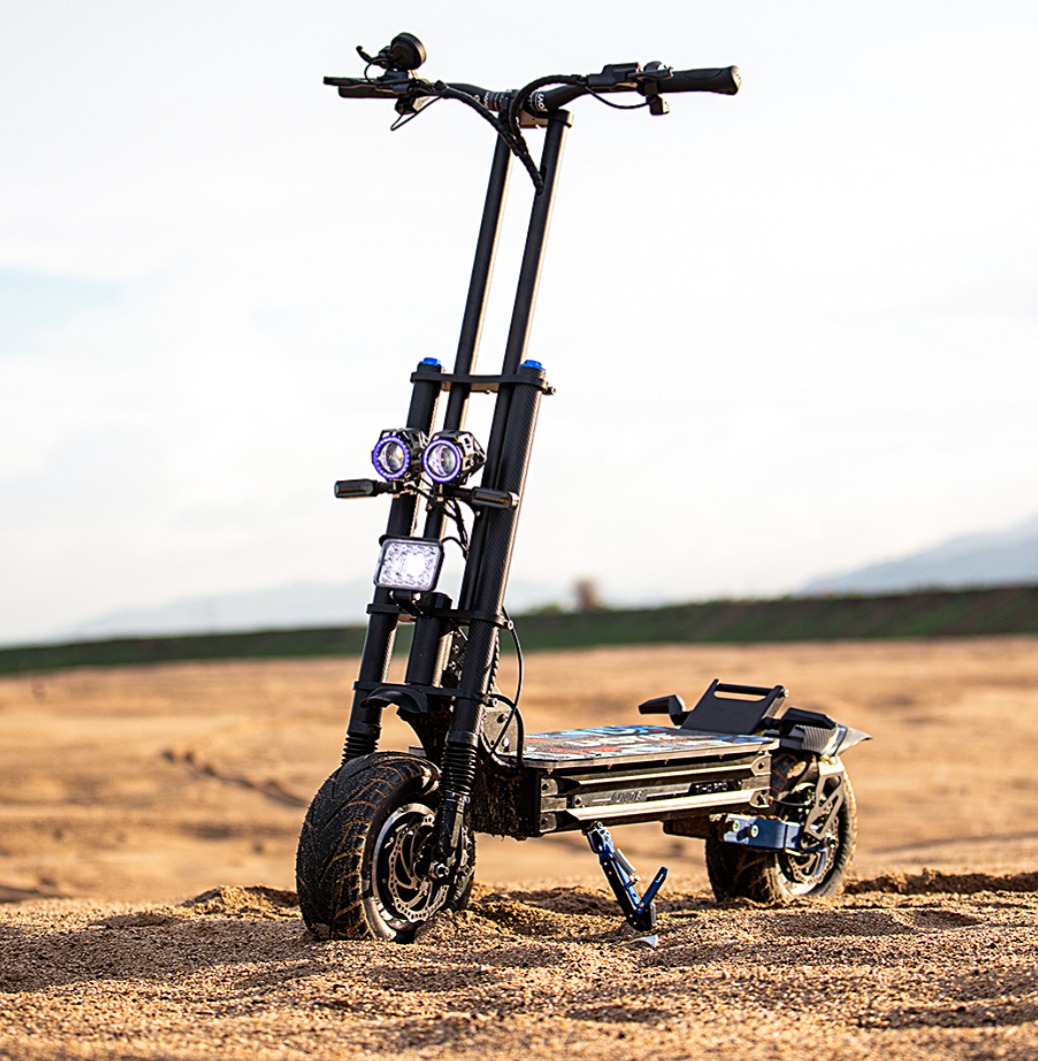 The 72V 43.2Ah battery brings it to a range of 150 km. The huge battery is charged in about 12 hours.
Something for the eye are the numerous lights of the e-scooter. The particularly wide footboard, which easily accommodates the feet side by side, is equipped with cool RGB lighting on the underside. The same applies to the handlebar, which is equipped with eye-catching RGB lights.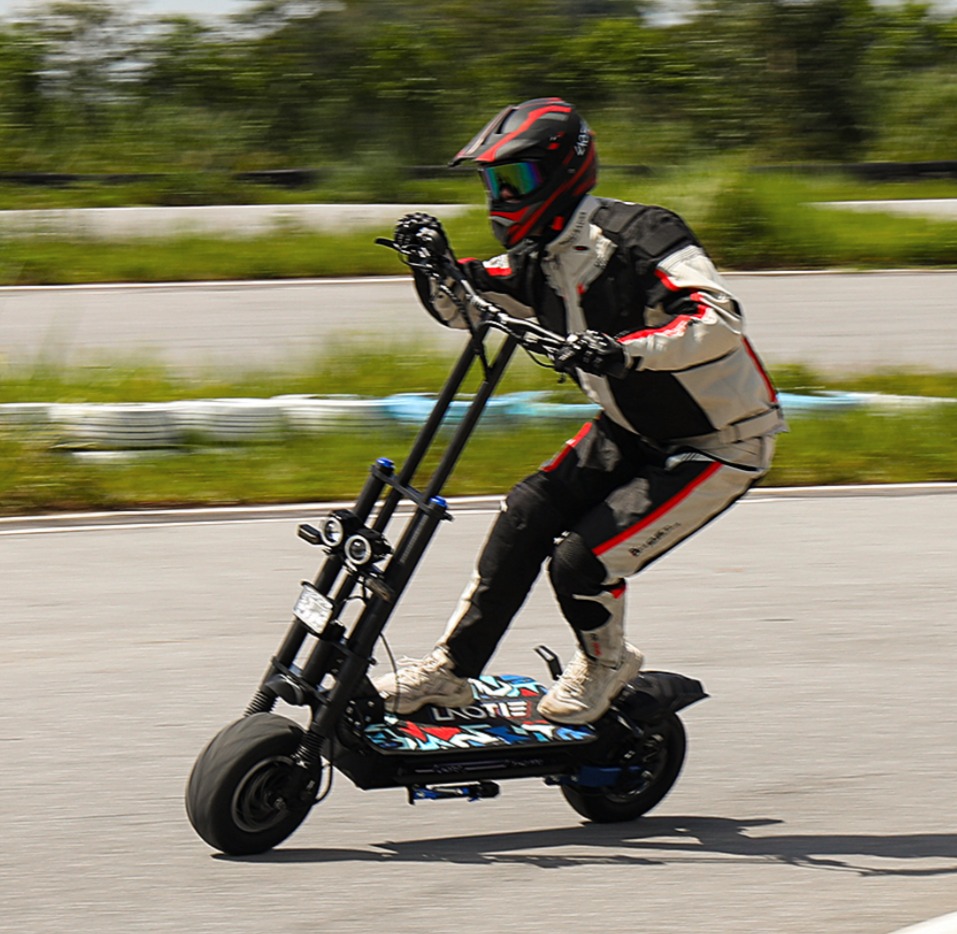 For night riding, the scooter offers three LED front headlights at once. There is also an illuminated brake or tail light and side turn signals.
The solid frame weighs an impressive 65.5 kg. The e-scooter can be folded at the handlebar for transport. LAOTIE specifies a maximum load capacity of 200 kg. By the way, the handlebar is made of carbon. There is an LCD on it, which allows you to keep an eye on the battery and speed at all times. A feature on the side is the theft protection. The scooter can be "locked" via a remote control.