LEMFO LEM14 4GB+64GB 4G Network NFC Watch Phone
With the LEMFO LEM14 smartwatch, the dream smartwatch for fans of smartwatches using Android as a system has arrived. Why dream of a smart watch? Because it meets all the needs that arise. On the one hand, it has 5ATM water resistance, so it can be safely carried into water, which is rare in such watches as the white raven.
On the other hand, the battery capacity is 1600 mAh, which eliminates the problem of real (in this case Android-based) smartwatches, the daily charging, in one fell swoop. This is twice the typical value. The hardware also beats, smoothly enough for an entry-level phone as it has an 8-core processor ticking in it, along with 4GB of RAM.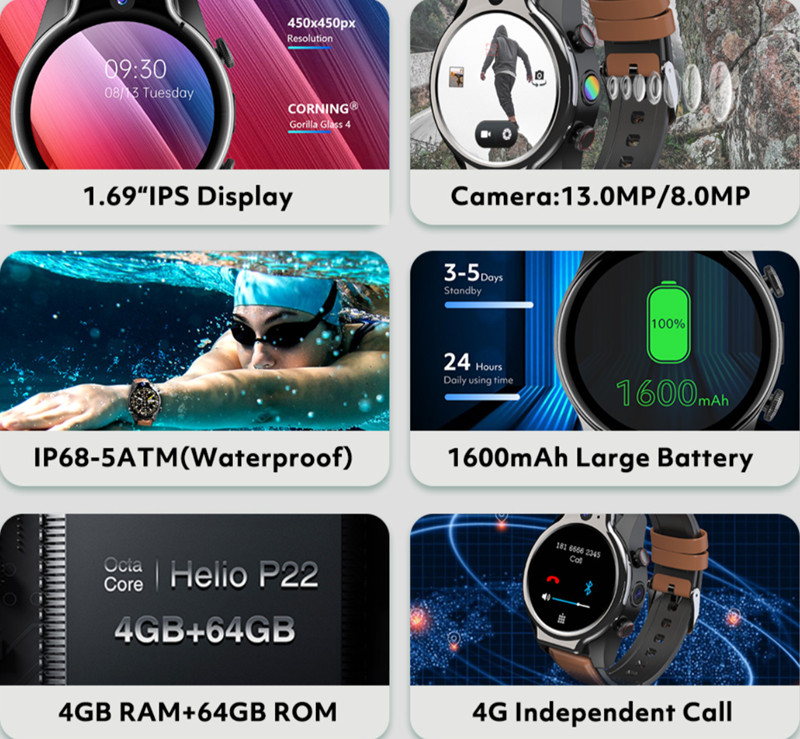 Of course, a SIM card can be inserted, which means it's a smartwatch, which is a phone in itself and has NFC, and all the usual things like GPS, heart rate measurement, wifi, and so on. Android 10 runs on it, so apps can be installed and the screen size is large, 1.69 inch (IPS).
There's also a nano SIM card slot, so you can insert a SIM and use it like a phone on its own. The band is interchangeable, and you can choose the rubber type or leather-like brown band.
It's a pretty feature-packed Android smartwatch, but you can also freely add apps from google play to enjoy customization, and it's an interesting one to tinker with.