LEMFO LEMP 1.6 inch1050mAh 4G Smart Watch Phone
Chinese smartwatch manufacturer LEMFO has released a new model of Android OS smartwatch called "LEMP", which has dual CPUs and has both normal Android mode and power saving mode. It has a dual CPU, normal Android mode and a power-saving mode, so it has a longer battery life.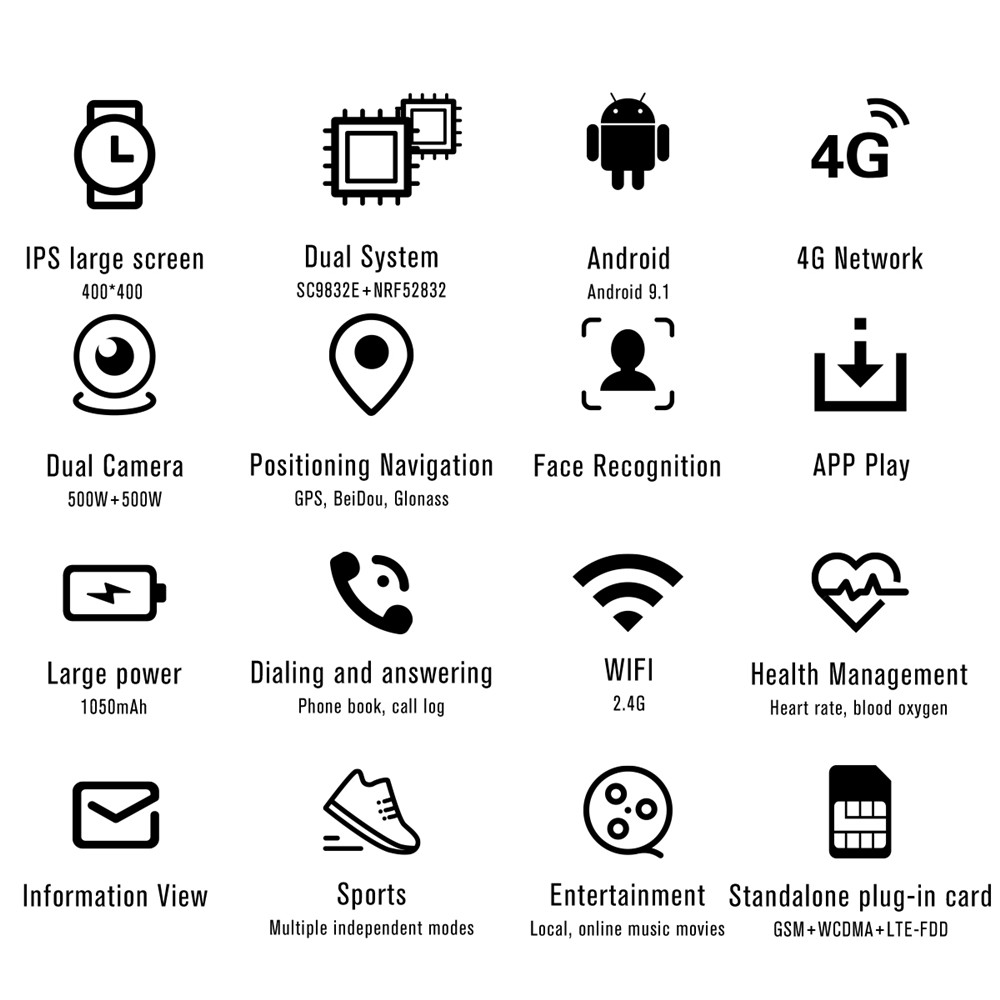 The OS is called "Android 9.1" by the manufacturer, but I checked Wikipedia and there is no such version (Android 9 does not have minor upgrades), so I will understand it as Android 9.
The CPU is a dual chip, SC9832E and NRF52832. This may seem innovative to some when written like this, but it is not a new specification for an OS-based smartwatch, and the LEMFO LEM9 that we reviewed in 2019 on Wintab also had a dual-chip specification of MT6739+NRF52840.
The purpose of dual chips is not to improve performance, but to improve power saving. That's why this product also comes with a power saving mode called "bracelet mode" that greatly reduces its functionality. It's been two years since I reviewed the LEM9, so the functionality has probably improved a lot, but even so, you can probably only use limited Android OS features in bracelet mode.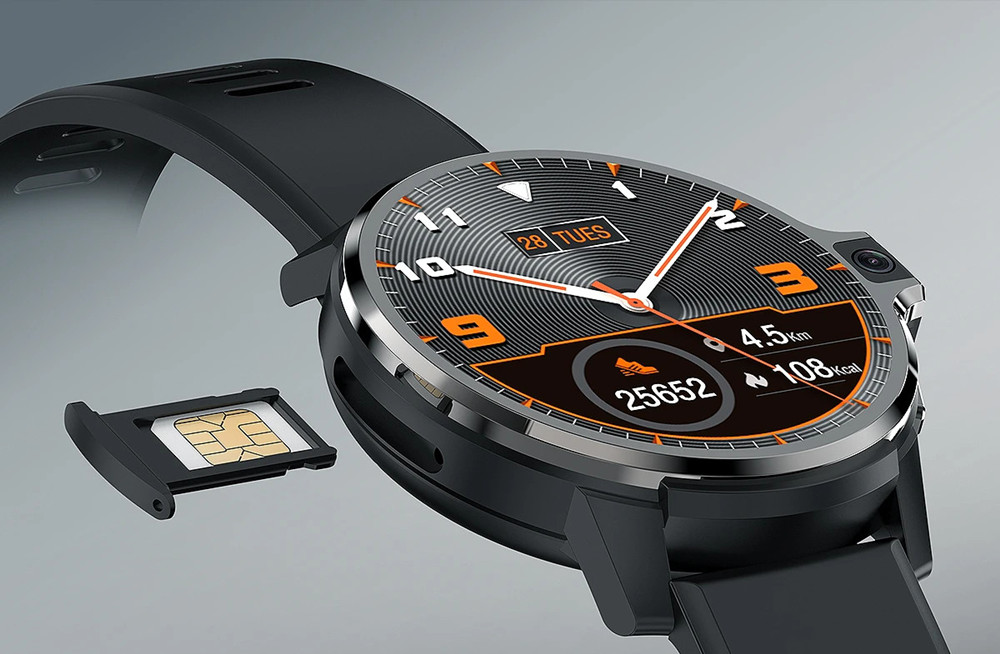 With 4GB of RAM and 64GB of storage, it's not much for a smartphone, but it's a big capacity for a smartwatch. Until last year, products in this genre were limited to "3GB/32GB at most", but recently we are seeing more and more products with such large capacities.
The display is 1.6 inches with a resolution of 400 x 400, which is about standard for a product of this genre. Naturally, the Android OS is controlled by touch, but the screen size is so tiny that it's hard to do quick operations or text input (so it doesn't make much sense even if it has a high-spec CPU).
Next is the camera. This might be a bit new here. What's new is the "Position". You see the camera on the top side? It's easy to see if you actually wear it around your arm, but I think this position makes it easier to take pictures. The other camera is on the right side of the front, for video chatting. Both cameras have 5MP pixels, so it's difficult to take beautiful photos like a smartphone.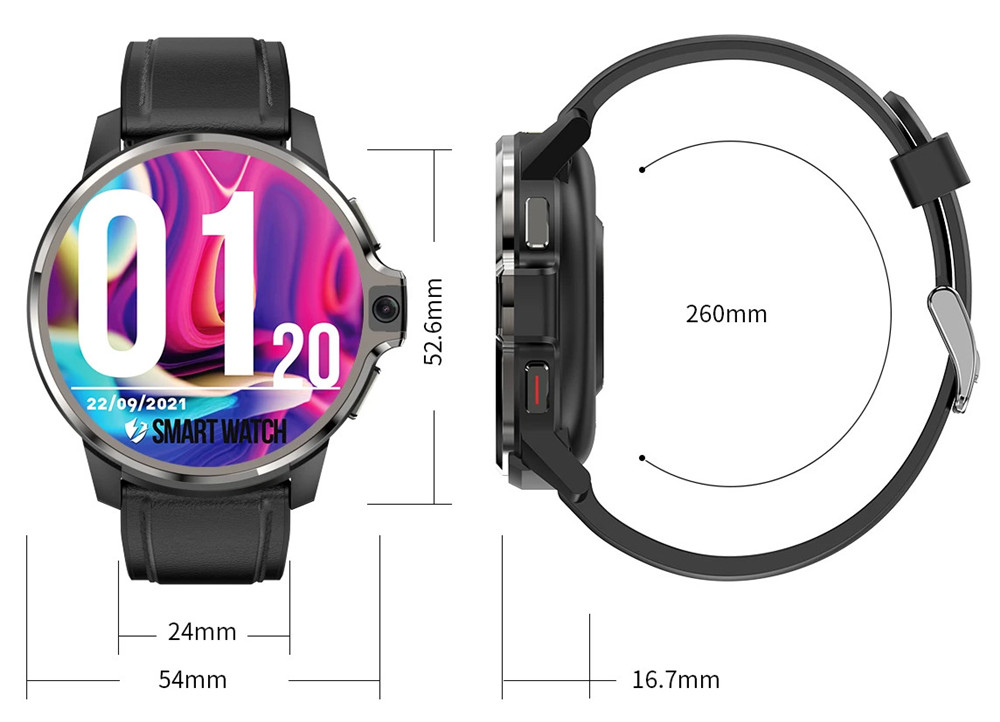 Also, in terms of functions, it can now measure blood oxygen levels. Recently, there are more and more smartwatches (health trackers) that support this function, but I think this product is the first in the genre of Android OS-based smartwatches.
OS-based smartwatches are inevitably larger in size and thicker due to their structure, so they are often designed like sports watches. The LEMP, however, does not have a ring on the front bezel (like a tachymeter), giving it a clean design.
On the back of LEMFO LEMP, there is a heart rate sensor and a blood oxygen level sensor. It also has a POGO pin for data transmission and charging, instead of the usual USB (microUSB) port.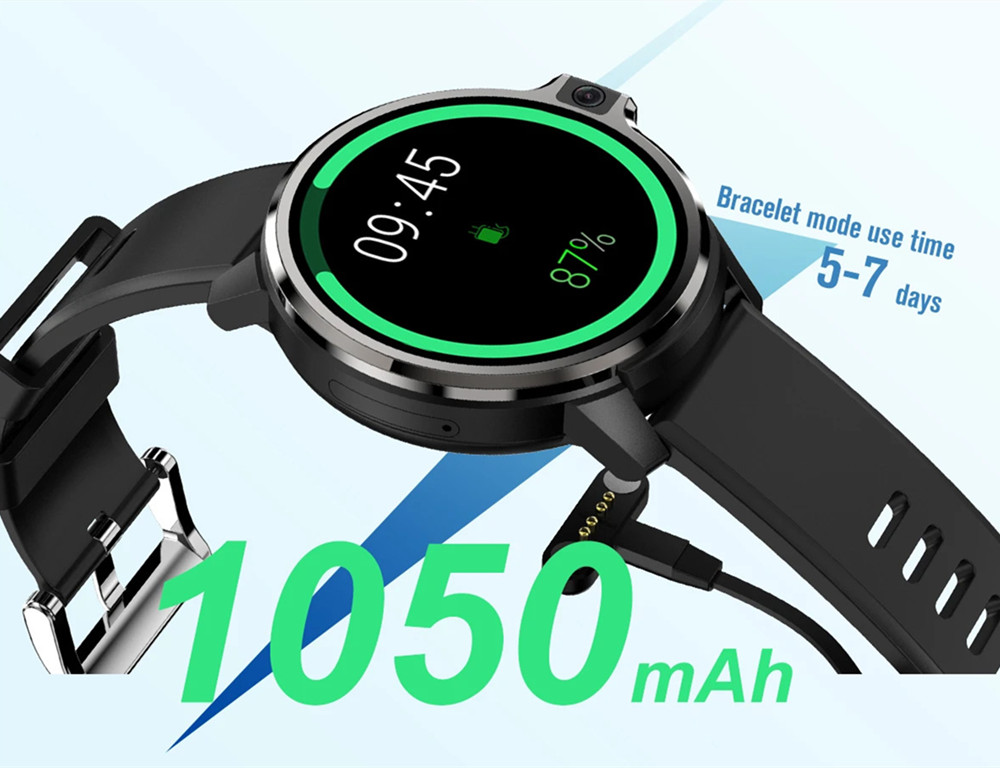 Android OS smartwatches can be described as "smartphones in a watch", so you can make phone calls and install Google Play apps on it by inserting a SIM. The SIM slot for this product is located on the left side.
This is the bracelet mode. Instead of greatly reducing the functions, it seems to be able to be used for 5 to 7 days.