LEMFO M3X Color Screen Smart Bracelet
The fitness bracelet Xiaomi Mi Band 3, released a few months ago, has already become one of the most popular fitness trackers on the market. Some less known than Xiaomi, manufacturers are already copying the design of the popular fitness tracker, and some copies of the characteristics may even exceed the original. One such device is the LEMFO M3X Smart Bracelet.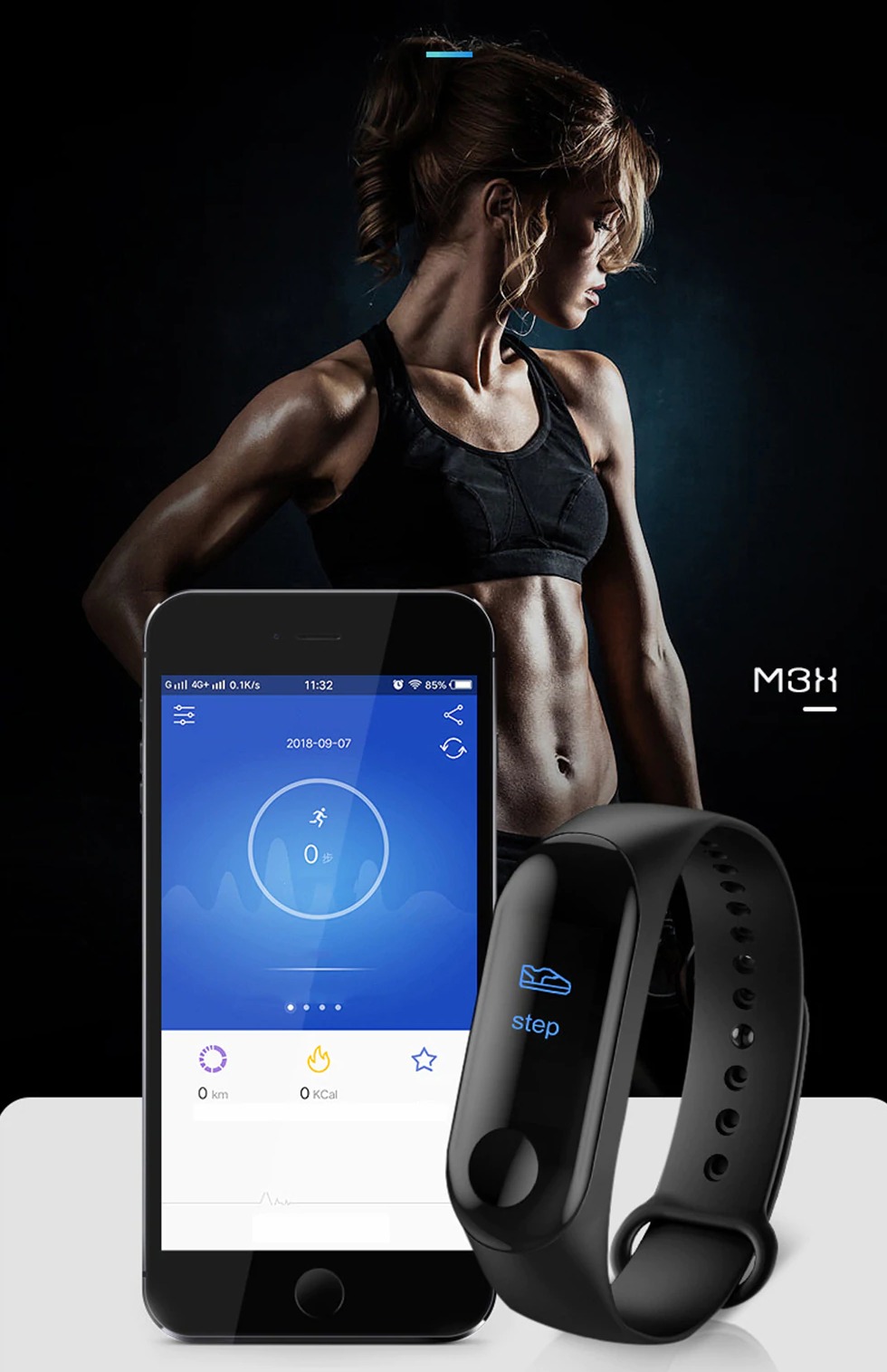 This fitness tracker is equipped with a 0.96-inch color TFT screen with a resolution of 160*80 pixels, which is more than 0.78 inches in Mi Band 3. The tracker body is made of plastic and the detachable silicone strap is made of silicone. The LEMFO M3X is waterproof to a depth of 50 meters and is compatible with Android 4.4, iOS 8.0 and newer versions of smartphones.
The LEMFO M3X Smart Bracelet can evaluate sleep quality, read steps, calories and distance, measure pulse rate and even determine blood pressure and oxygen levels. It also supports call and message notifications from your smartphone and controls your camera. The device is powered by a 105 mAh battery. One of its charging is enough for 20-30 days in a standby mode or for 5-10 days of use depending on the intensity.