Lenovo G66 TV Box
Lenovo is a company that has known how to do things well and earn a good reputation in the computer sector, their computers, tablets, smartphones and all kinds of components have managed to earn the trust of the general public who see in the brand a company of quality and reliability. This time we want to talk about a new Lenovo device that although it has been in the market for some time, was previously only intended for the Asian market, and now the firm has launched in the most Western market, is the Lenovo G66 multimedia center, a device that you will find in flash offer in Gearbest for approximately 7 days or until stocks run out for a price of $57.99.
The first thing that calls powerfully the attention of the Lenovo G66 TV Box is its design, in this aspect it has nothing of similarity with the boxes that we are accustomed to see in other devices, but it comes equipped with a totally different box and its own style. Basically it is a cube with dimensions of 11x11x11 cm and that weighs approximately 575 grams, this cube is not totally solid but it is a light and compact design, that you will be able to place cleanly on any surface no matter what material is made, wood, glass, steel, plastic … it will fit perfectly thanks to its high quality finish and its hollow design that allows you to see through it, in fact thanks to this modern design looks more like a piece of craftsmanship or decoration than a TV Box or multimedia center itself.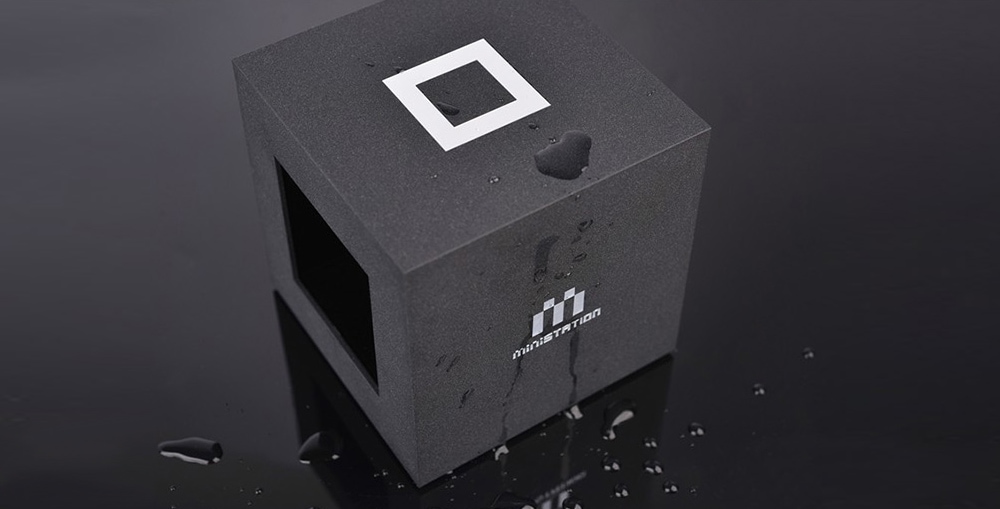 The Lenovo G66 works under the Android 5.1.1 Lollipop system, this system has been updated for better integration in the Western market because in the Asian Tencent OS system integrates and is known as Mini Station. To move its operating system we find the Rockchip RK3288 processor composed of four Cortex-A17 cores that work at a frequency of 1.8GHz, next to which is a Mali-T64 GPU capable of decoding video in 4K resolution, both processors moved by 2GB of RAM memory and an internal storage capacity of 16GB expandable by SD memory card.
In the field of connectivity, the Lenovo G66 has an Ethernet network card, dual-band wireless Wifi so it can operate in conventional bands of 2.4GHz, but also in high-speed 5.8GHz, also incorporates Bluetooth wireless technology so we can pair them with Bluetooth headsets, keyboard and mouse combos or even Bluetooth game controllers for maximum performance. It comes equipped with an RJ45 network port for cable connection, an HDMI 2.0 port for connecting to a monitor or television, a USB 2.0 port, input for the power adapter. The Lenovo G66 is capable of playing content in 4K resolution, streaming, browsing, watching all kinds of multimedia content to enjoy quite demanding games, as is usual in this type of systems next to the device will receive the remote control, the power adapter and an HDMI cable next to the user manual.