Lenovo Z5 Pro GT with Snapdragon 855
While you're still wondering whether Xiaomi, Samsung or Sony will be the first Snapdragon 855 to use Qualcomm's new flagship, Lenovo, which recently started to power the Chinese mobile phone market, announced its top flagship phone Lenovo Z5 Pro GT, at the Z5S launch.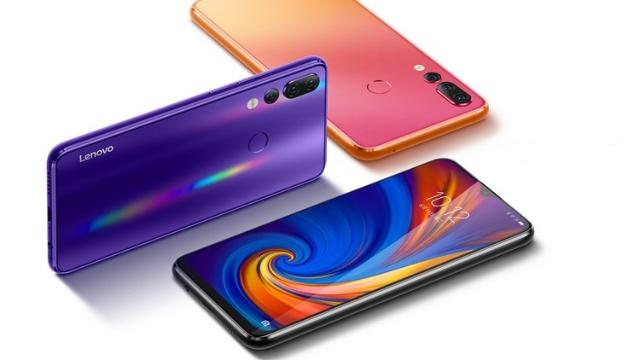 Lenovo Z5 Pro GT is an upgraded version of Z5 Pro, a sliding screen mobile phone released by Lenovo earlier. Lenovo Z5 Pro GT also uses 6.39 inches, 19.5:9, 2340 X 1080 pixel screens with a screen-to-screen ratio of up to 95.06%, and supports the fifth generation screen fingerprint recognition function. When it slides out of the screen, it can use 16.0MP + 8.0MP dual lens camera. The fuselage is designed with infrared side frame and carbon-like texture, which is more masculine than the current popular bright glass design.
Lenovo Z5 Pro GT chips Snapdragon 855! Details of this processor can be found in earlier published articles. Its main camera is composed of 24.0MP + 16.0MP photosensitive elements and f/1.8 aperture lens. It also supports AI HDR, AI night scene and AI film functions. Only 3250 mAh, which is a little small for today's smartphones.
Lenovo Z5 Pro GT has four versions: 6GB/128GB, 8GB/128GB, 8GB/256GB and 12GB/512GB. The price is 2,698 RMB, 2,998 RMB, 3,398 RMB and 4,398 RMB. Personally, I think the price is very high, but the launch date of this machine in China is January 24. Whether other brands will be able to sell Snapdragon 855 SoC mobile phones first, we have to wait and see what other brands are doing.
Z5 Pro GT is likely to be one of the first mobile phones in the world equipped with SD 855 processors along with Oneplus 7, which should make it a top-notch mobile phone. However, other data have also set a record, such as Z5 Pro GT, which has 12GB RAM, the largest running memory in the history of mobile phones.