LOKMAT APPLLP 7 1.6 inch 400*400 Pixels Full Touch Screen Phone Watch
I would like to introduce you to the LOKMAT APPLLP 7, an Android OS-based smartwatch from Chinese manufacturer LOKMAT. The product recently started selling on Banggood, and judging from the model number, I think it's a new model. This is a genre of OS-based smartwatches that Wintab has been focusing on for a long time, but in 2021, there were few new models and no significant technological innovations. That's why we haven't published many introductory articles. The LOKMAT APPLLP 7 that I'm going to introduce here doesn't have any new features, but I like the relatively low price for a product in this genre.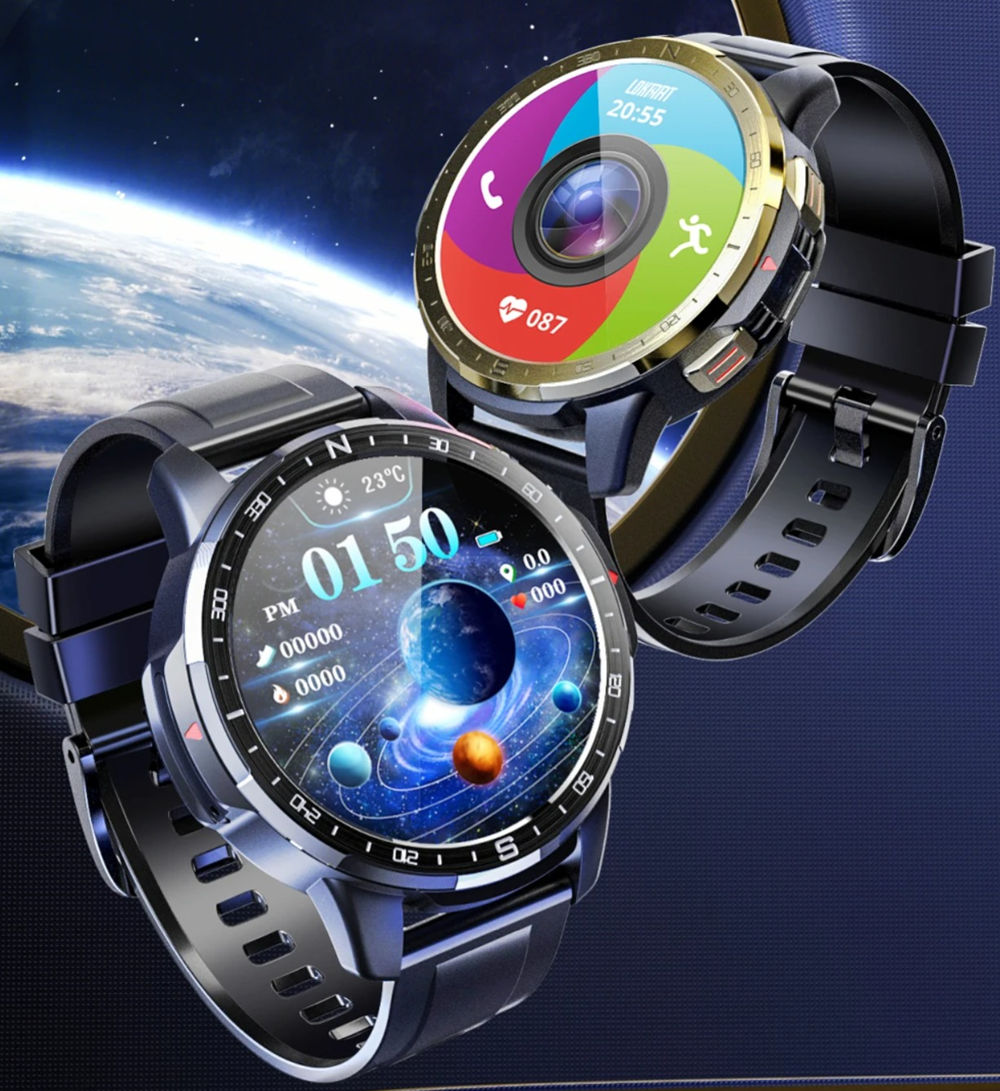 The operating system is Android 9. The manufacturer calls it "Android 9.1", but officially there is no 9.1 version of Android, and I think they use 9.1 to mean "highly customized for smartwatches". The most recent OS version in this genre is Android 10, and as far as we know, there is no Android 11 product yet.
The CPU is a dual-chip UNISOC SC9832e and PAR2822, as we often see in Android OS-based smartwatches…
The reason for the dual-chip design is for the "power saving mode"; Android OS-based smartwatches generally have a short battery life, and depending on how you use it, the battery may not last all day. There is also the option of installing a larger battery, but that would make the watch heavier and more difficult to use. This is why the watch has a "power saving mode", which allows the PAR2822 CPU to run with lower performance and power consumption. In other words, the reason for the dual-chip design is not to increase performance.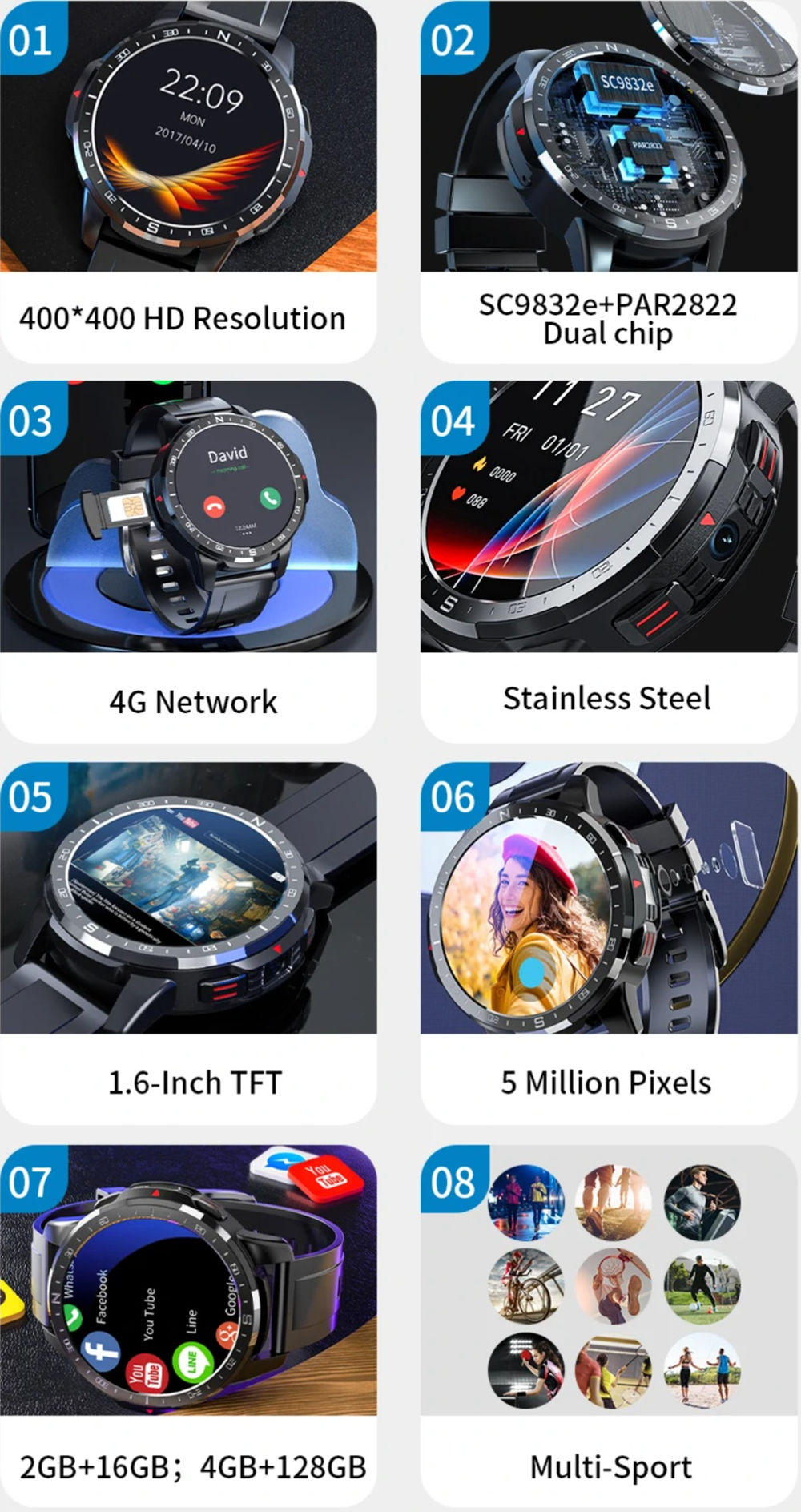 We cannot explain the power saving mode of this product. However, in our experience, the power saving mode does not allow the full functionality of the Android OS, but only the very basic functions such as time display and step counting.
RAM and storage are available in two combinations: 2GB/16GB and 4GB/128GB. I feel like saying, "Give me something in between!" Android OS-based smartwatches have a bottleneck due to the tiny display size, which makes it difficult to operate, and the games you can play are limited. However, if you want to use it in a variety of ways, 16GB of storage might be a bit insufficient. Also, this product does not accept microSD cards.
The display is 1.6 inches with a resolution of 400 x 400. This is still large for a watch, but I think some Google Play apps may not work with this resolution. Also, the Banggood specs list says "AMOLED (OLED)", but the description image says TFT, so it's probably not OLED.
Since last year or so, there have been some products in this genre with dual cameras or high pixel count cameras of 13MP or so. However, the camera on this product is 5MP. In our experience, the camera performance of Android OS-based smartwatches is not as good as the number of pixels displayed, and with 5MP, you should expect it to be more like a "memo" camera. You'll be lucky if the image quality is better than you expect…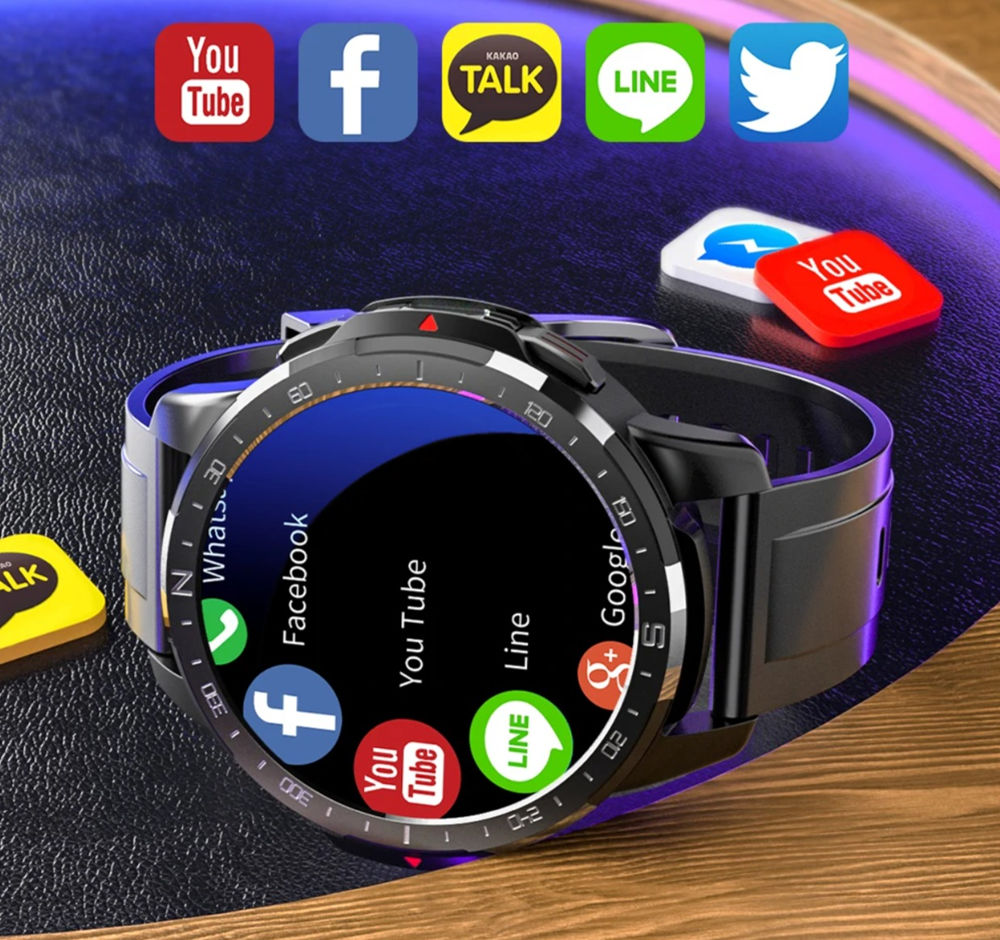 The size of a smartwatch with Android OS is like this: it is a "smartwatch in a watch", so it is inevitably larger, thicker, and heavier than a regular watch or smartwatch. Also, since the OS is controlled by the dial, the display cannot be made too small. For this reason, many watches are designed to look like sports watches to make the size of the watch look better.
This is a front view of the watch. As I explained above, it has a sports watch-like design with a bezel, and the APPLLP 7 also has a gold bezel, which is a bit of an upscale color scheme. The APPLLP 7 is also available with a gold bezel for a more upscale color scheme, though I'm not a fan of that kind of thing.
The SIM slot is on the left side and the camera is on the right side. Recently, some OS-based smartwatches have come out with cameras on the top or side of the dial, but in the case of the APPLLP 7, this position makes it virtually useless for video chatting. Video chatting on a wristwatch is futuristic and one of the things I'd like to try. However, I think it's not a bad position for other purposes such as photography.