LOKMAT APPLLP Max 4G Watch Phone
LOKMAT APPLLP Max is a real smartwatch, which means it uses Android 9 as a system, so of course you can also install apps on it. With its 2.88″ display and 4GB of RAM, it is comfortable to use and has its own speaker, bluetooth ear, headphones, GPS, music playback, voice dialing and mobile internet. Of course, the usual things like heart rate measurement, step counting are not lacking.
Of course, a display of such a gigantic size cannot be very round, nor is it a rectangle and a tilted rectangle. What is interesting is that it can also be used as a phone except for the strap, so who needs a really small phone…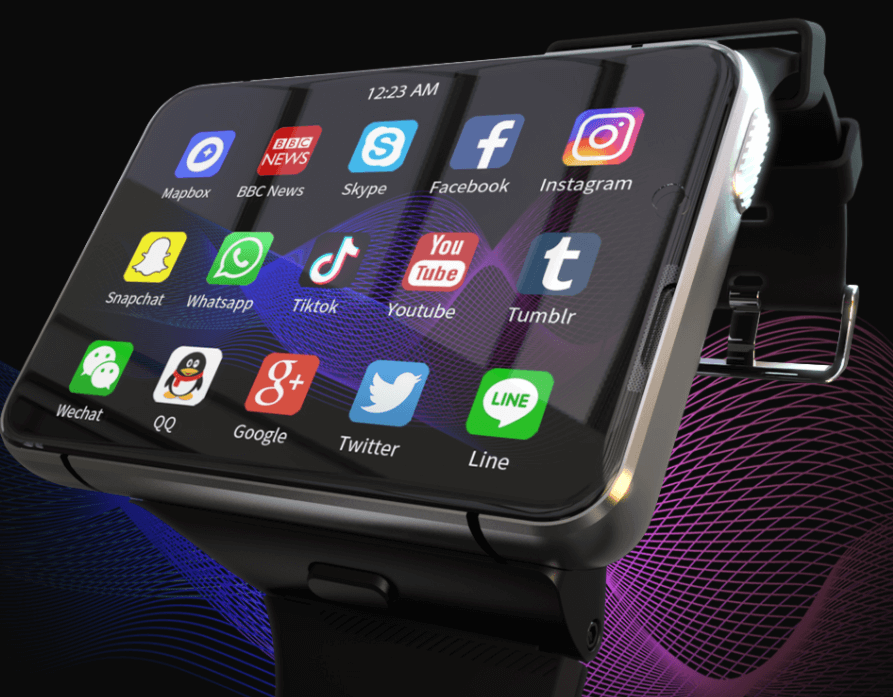 The display is a gigantic 2.88″ touch screen with a resolution of 480*640 pixels. Of course, the clock face can be changed and new ones can be downloaded, and its brightness can be freely adjusted, as well as the time it is kept on.
As such watches typically have, they also have two cameras. The resolution of the front panel is 5MP, while that of the side is 13MP.
In this smartwatch, the eight-core MediaTek Helio P22 processor performs service and has 4GB of RAM and 64GB of storage, so there are no performance issues.
It is a 4G capable phone that can be used with a nano SIM. So calls can be made directly from the clock and of course there is 4G mobile internet, so there is Skype, Viber, etc. Of course, it has built-in bluetooth, so you can use a headset, a wireless headset.
This smartphone is also a full-featured phone, so no additional devices are required to use it, regardless of whether you are prompted to pair with the phone during the setup process.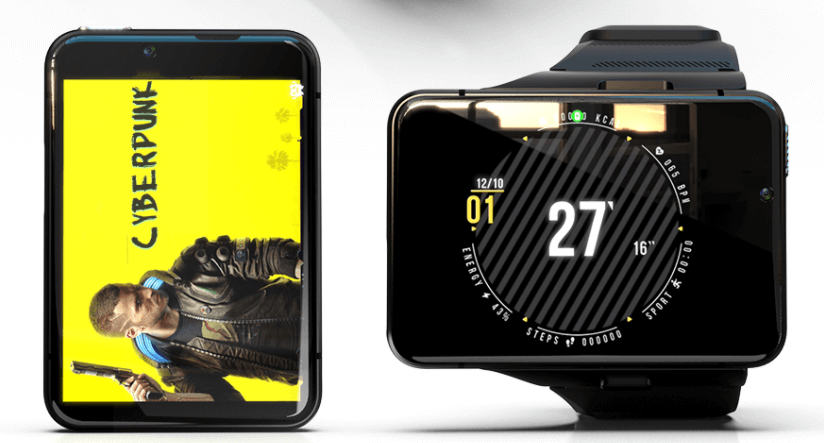 It can also be used as an accessory like a normal smartphone, so you don't have to put a SIM card in it, it still allows you to use Android on it, install apps, be able to display messages from a paired phone, and more. What's good is that if someone wants to use it as a standalone phone but also wants to pair it with another phone, there's a way to do it without any problems. It has its own built-in GPS, so distance measurement and navigation are solved on its own.
With its own speaker and internal storage, you can play music on your own or with a bluetooth headset. Android-based smart watches have an unparalleled battery with a capacity of 2300mAh, which gives it a very good operating time compared to such watches (up to 3 days).