KINGKONG/ LDARC TINY WING 450X FPV RC Airplane
After the Tiny Whoop, we're not going to cut the Tiny Wings! We had already discovered together the Oversky Atlas 450 mini wing for the exterior , then the Blade Inductrix Switch Air from Horizon Hobby for the interior. The LDARC Tiny Wing 450X is an outdoor wing, with a wingspan of 43.1 cm and a length of 27.7 cm. It is made of EPP with some plastic parts. The motor is a 1104 to 5500KV brushless motor powered by a 6A BLheli ESC for a 3 inch propeller. The fins are controlled by two 1.7-gram servos.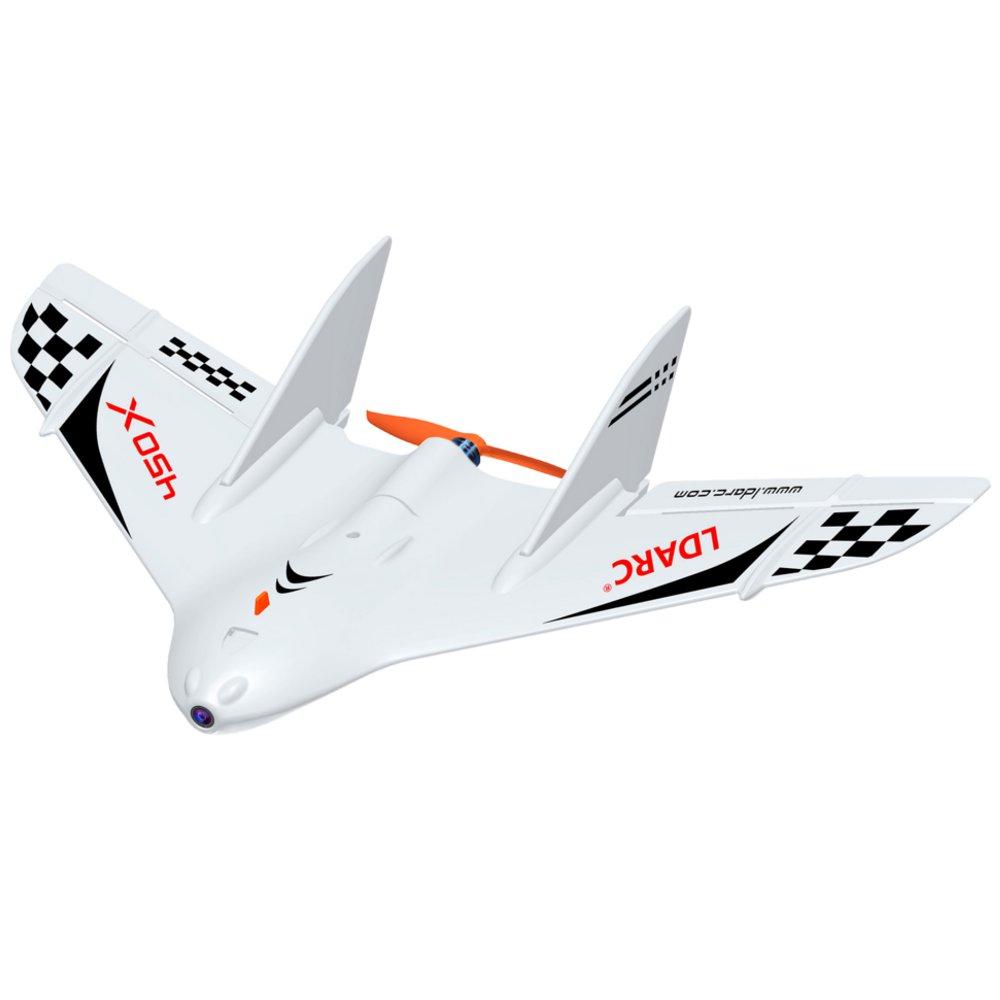 All this is orchestrated by a FC01 flight controller capable of accommodating an SBUS radio receiver. This flight controller facilitates take-off, with an automatic climb followed by a circle flight at a fixed height. It allows you to be disengaged for a flight with simple height maintenance assistance, or a manual mode without assistance. Nice, but you need to add a radio receiver, and a small 2S battery. As well as the FPV gear if you want to fly in immersion since nothing has been planned for that. The price? This wing is not cheap: it is offered at $65.99 at Banggood.