LONGER RAY5 20W Laser Engraver
Hey guys, I am currently on vacation in my hometown, it's the traditional Chinese New Year holiday and I don't have to work for about 10 days. I was browsing the web and found out that LONGER has launched their 20W laser engraver device. By now, almost all brands have launched 20W lasers in this class.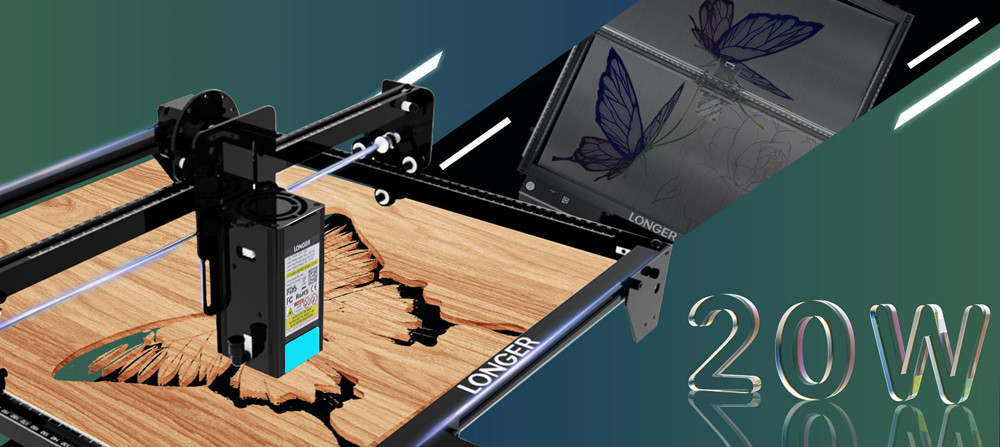 As we know, the 20W diode laser module actually consists of four 5.5W laser beams coupled into a single super laser beam, which can have a great capacity increase in cutting. The LONGER RAY5 20W also uses this solution, and the most direct improvement is that it can cut 15mm wood, 8mm black acrylic, and even 0.05mm thin metal paper in one pass.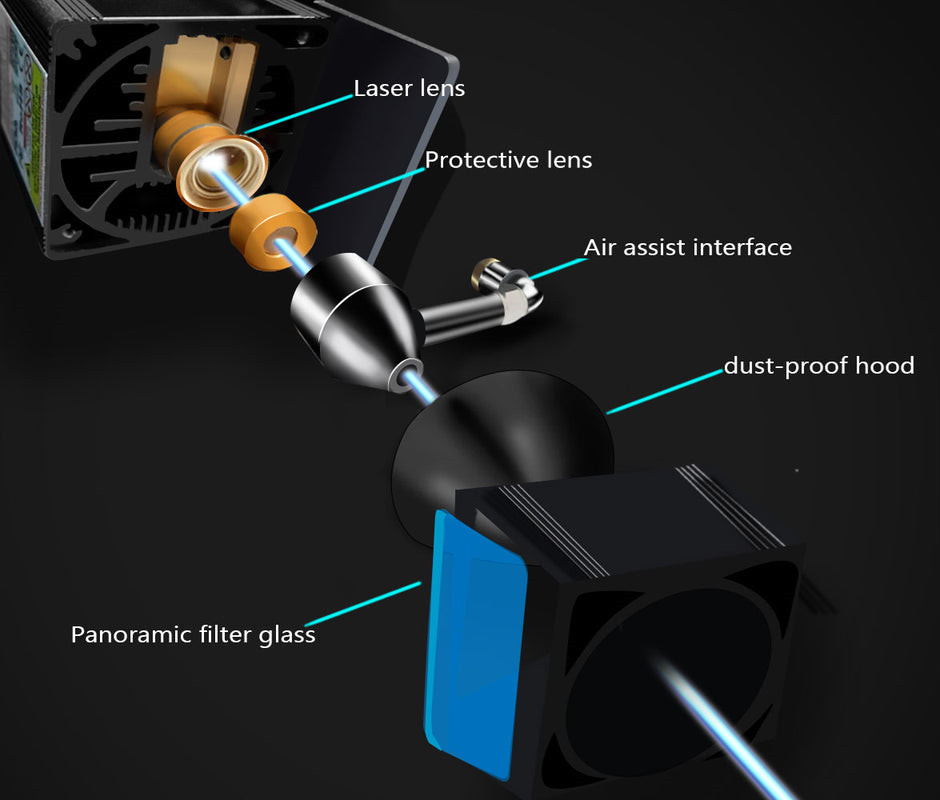 In terms of spot size, the 20W laser spot is larger than the 10W because it is coupled with multiple lasers, but it is also super small. With compression technology, it achieves 0.08*0.1mm, so whether it is engraving or cutting, the LONGER RAY5 20W can maintain a high level of performance.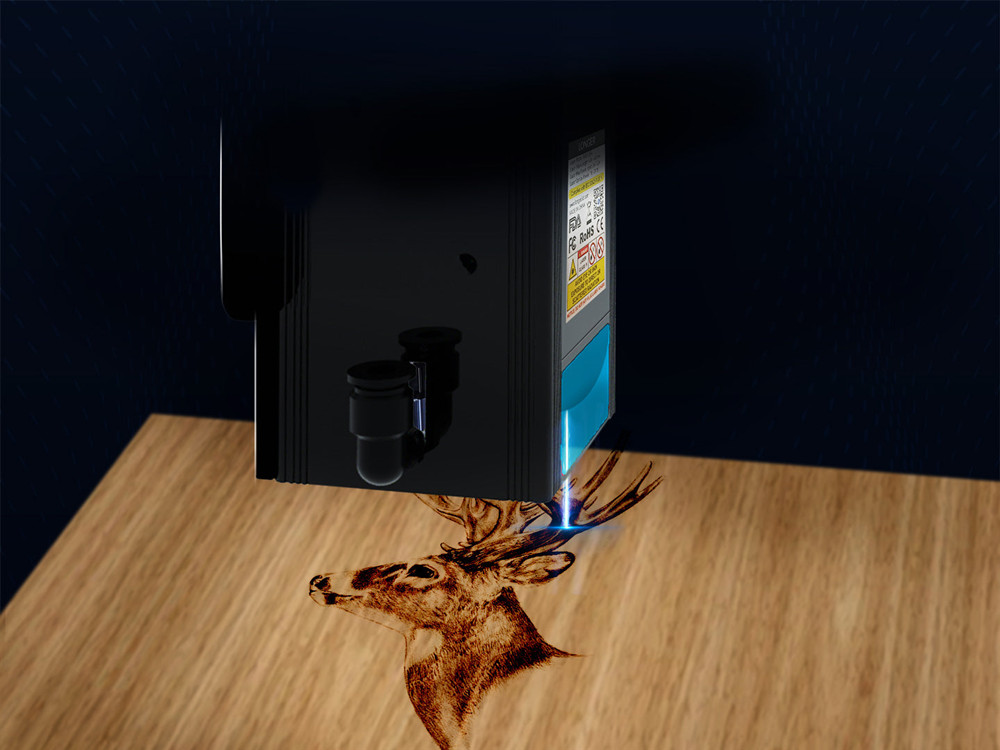 If you prefer to work offline, you can use the 3.5-inch touch screen that comes with the device by reading engraving files from the TF card or cutting files. It's a color screen with decent touch controls.
This time, the LONGER RAY5 20W laser engraver has done a great job in terms of safety. Added X-axis and Y-axis direction limit switches, which can accurately locate the position of the laser module. At the same time, if the laser module moves in the negative direction of the X-axis or Y-axis, Ray5 20W will trigger an alarm and restrict the movement.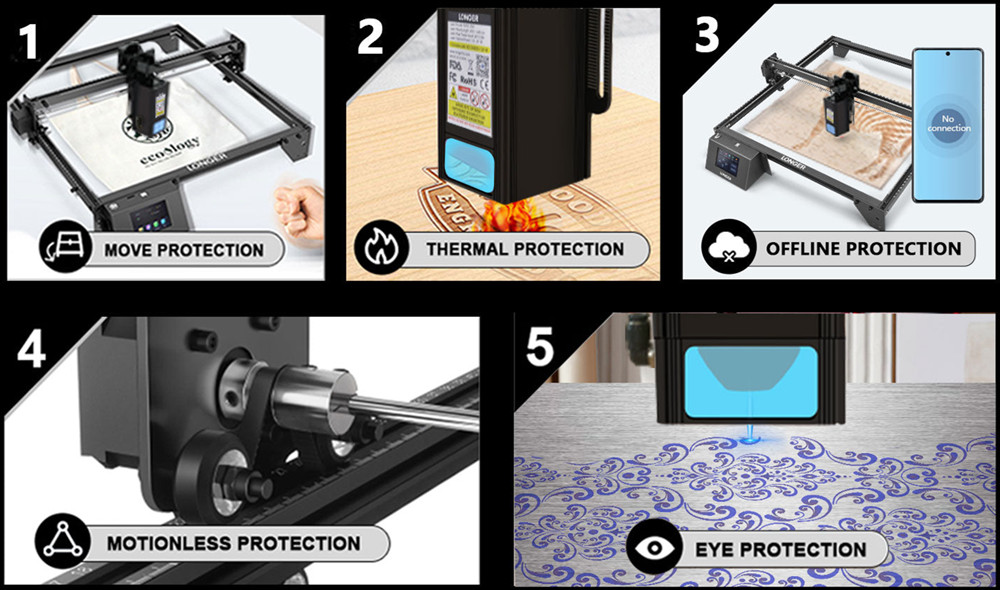 Laser emergency stop will be triggered when tilted, flame, data connection interruption and laser head freezing over 15 seconds are detected. In addition, the panoramic filter glassv can effectively filter the laser and protect the eyes, safer to use.
High-power laser engraving of colorful patterns on metal surfaces has become possible, and many brands have already made such a selling point on them. Therefore, LONGER is no exception. The 20W high-energy laser beam instantly oxidizes the metal surface, bringing rich colors to fulfill your colorful creative needs.