MECHREVO S1 Gaming Laptop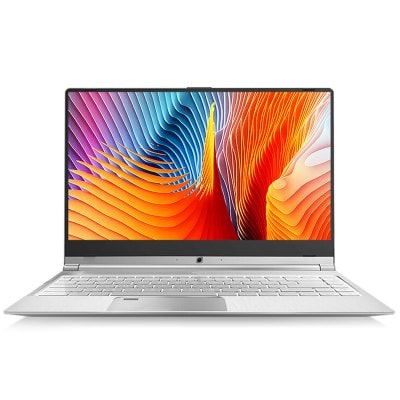 Since changing jobs, I have always wanted to change a thin and light notebook. Although I had an Alldocube iword 5X before, it was also very thin and beautiful, and it felt much more beautiful than the Apple notebook. However, its performance is too low, standard netbook configuration. Use it to write emails when you go out, and open more pages will become stuck.
Ok, don't mention it. Last week I saw the MECHREVO S1 thin and light notebook, the performance is super powerful, take a closer look at the configuration, i7 8550U+8GB DDR4+256GB PCIE SSD+MX150 graphics card (full blood version), 72% NTSC color gamut 8-bit IPS screen, this configuration Only 4999 yuan, decisively buy it.
The shape design of the MECHREVO S1 is born out of the gaming laptop, and its style is rigid. Its shell is made of 7075 aluminum alloy and the surface is drawn with vertical strips. The design of the A side is very simple, and there is nothing other than the LOGO of MECHREVO.
The MECHREVO S1 in the state of the screen is very similar to the popular full-screen phone. However, after the bright screen, you can see the obvious border, but the border is extremely narrow, the left and right sides are about 6MM (the official introduction is 5.9MM, which cannot be confirmed by the accuracy of the tool, but it is almost the same).
The screen ratio of MECHREVO S1 is 81.4% (official data), which is placed in the mobile phone circle, and it is basically a full-fledged screen. Fortunately, the PC circle is more honest.
16.7 million color IPS screen, 1080P resolution, 72% color gamut (the official data does not indicate sRGB, or Adobe RGB, NTSC, I will verify later). The viewing angle and color reproduction of the IPS screen are better than the TN screen.
MECHREVO S1 can fully open the screen to 180 degrees, mainly for business meetings and sharing screen content with colleagues (business design).
MECHREVO S1 Designed the camera below the screen, this is to change the ultra-narrow effect of the top border. The advantage is that the screen looks more beautiful (three sides super narrow side); the disadvantage is that the camera has a low angle of view, the video will be a large nostril (can compare the self-photograph of Xiaomi MIX).
In general, MECHREVO S1 is a light and thin notebook worth buying, excellent performance i7 8550U + 8GB + m.2 PCI-E SSD 256GB + full blood version MX150; and its screen is super good, 8bit 72% NTSC color gamut IPS screen, the same price of the notebook, I have not found this quality screen.