MEGAWHEELS S10 36V 7.5Ah 250W Folding Electric Scooter
Are you one of the people who advocate ecology? If so, you will definitely like scooters as a means of transportation outside the bicycle. Indeed, these machines are quite practical and allow you to squeeze at high speed on all types of soil without polluting the atmosphere. Among the most successful products are those of the brand Megawheels, an American brand that was primarily specialized in the construction of MP3 players and phones. Very quickly the brand also turned to electric scooters. Today there are several models of Megawheels electric scooter which are used mainly for adults. Everything has been put in place to make these machines efficient enough to meet the travel needs of older people. But, how to choose among all the models on the market? Why choose this brand and not another? Here are details on some models that will help you make your choice.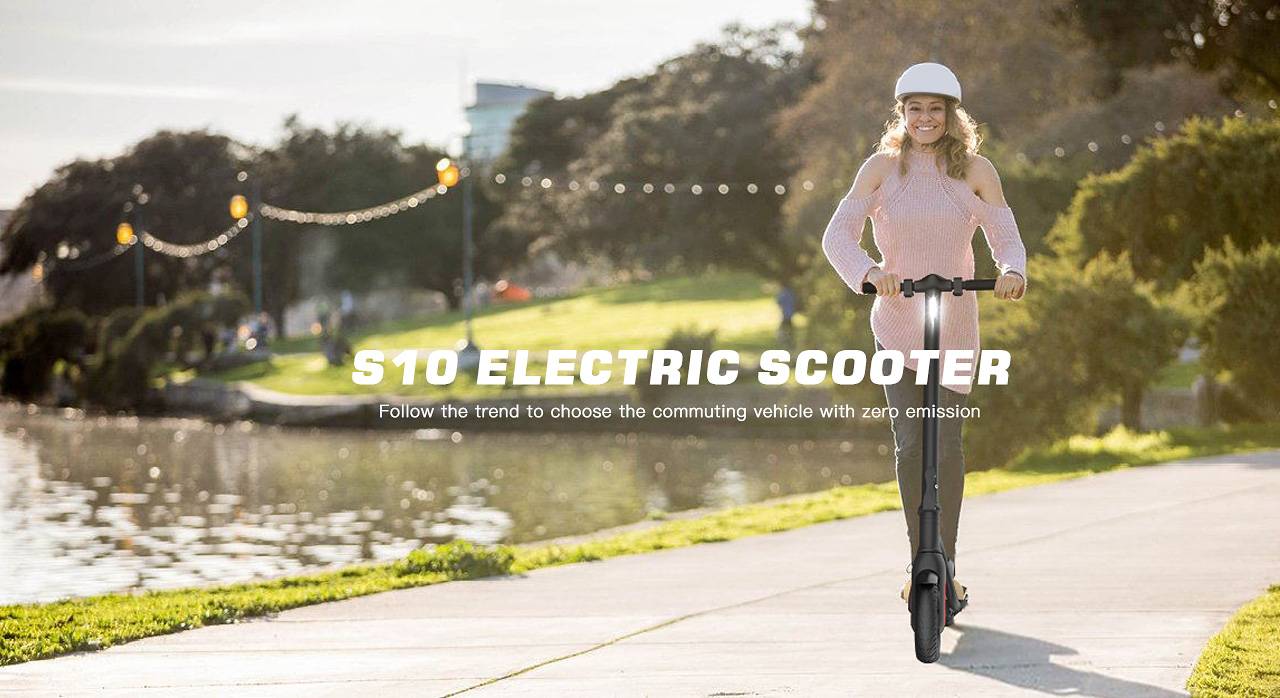 Here is another scooter named MEGAWHEELS S10 that will be suitable for you if you are an adult looking for a means of transport on two wheels. This model is quite sought after because of its structure reinforced by aluminum and because of its puncture-resistant tires.
The tires supplied by the manufacturer are fairly solid 8-inch tires that can be used on all types of soil. These tires therefore do not have an inner tube and have treads which are used to adhere the tires to the ground on which you move, even in rainy weather. As for the tray, it is medium in size and covered with a material that allows the feet to adhere well. Thus, there is less risk of slipping when you get on the scooter.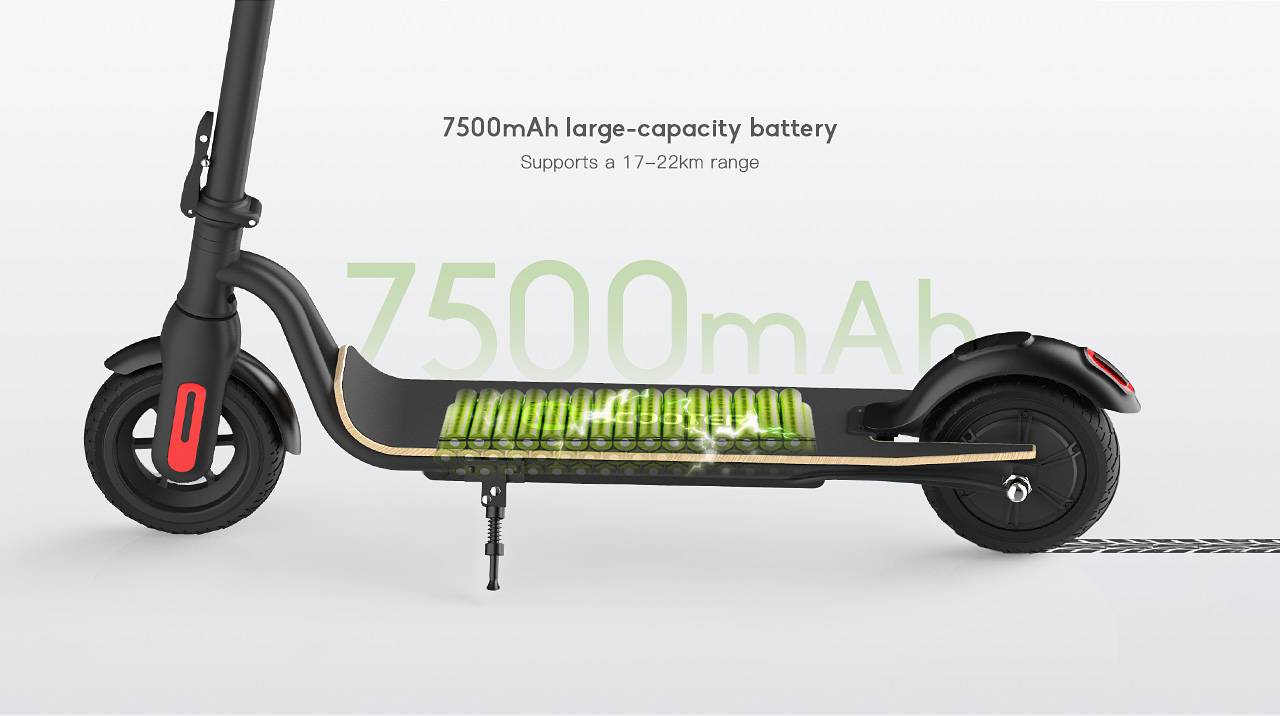 We appreciate the fact that the scooter has an LCD display screen that can display information related to speed or battery level. Likewise, you will have no difficulty folding the scooter thanks to the efficient and quick folding system. You will notice that the scooter measures 108 x 43 x 115 cm when folded.
In addition to this, the Megawheels S10 has a kickstand which is used to park your scooter easily and, with its maximum weight of 100 kg most adults can find their account.
We believe that the manufacturer has made every effort to make his scooter attractive and easy to transport. Thus, despite its 12 kilograms, it is possible to transport it without problem.

The battery of the scooter will allow you to have a maximum range of 22 kilometers and once you have lit the scooter, you can go up to a speed of 25 km / h. We would have liked the scooter to be able to go a little faster, but this speed quoted is the maximum sum in France.
We believe that users will have no problem using the scooter, as the controls and features are easy to handle. The operation of the scooter is quite simple with the dashboard which gives you the right indications in terms of speed or your battery.
Acceleration for example is done by pressing the trigger to the right of the handlebars. The left trigger is used to brake the front wheel. The brake at the fender is activated with the fender.
In terms of speed, you will notice that this model has a 250 watt battery which allows you to have a speed of 25 km/h. It is good that the manufacturer has thought of different speed modes (ECO and SPORT) which allow you to accelerate at different rates. ECO mode for example allows a speed of 15 km/h which will certainly increase the autonomy of your device. As for the sport mode, you can use it to go a little faster, obviously the autonomy will be a little more reduced.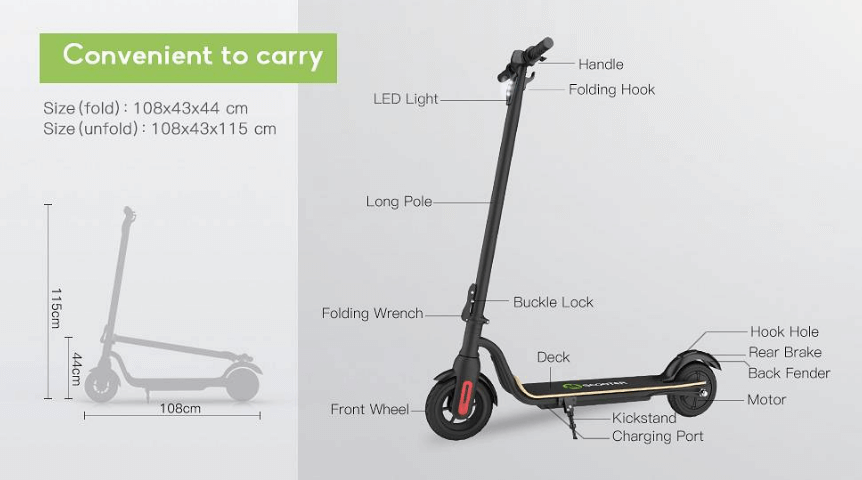 Speaking of autonomy, the battery allows to have a range of 22 kilometers. But, if you like speed, don't be surprised that the range of your scooter is reduced. However, if your battery is flat, you can recharge it quickly thanks to its fast charging system which is done in 4 hours.
Finally, let's say it's a scooter that perfectly meets the needs of adults. We would have preferred that it is also suitable for the youngest, but the battery is too powerful to be suitable for young children. We also believe that this model was not designed for long distances. So, if you are looking for a slightly more efficient scooter, we advise you to choose another model.