MEGAWHEELS S11 7.5Ah 350W Folding Electric Scooter
The new Megawheels S11 is a new electric scooter for adults. This model is the most advanced of the range, with a reinforced aluminium structure and 8.5 inch puncture-proof tyres. The central tray is medium sized with a grip on the whole part for a good adherence.
It has an LCD control screen on the front and rear headlight handlebars as well as a folding system. The maximum range is 22 kilometers for a single battery charge for a maximum speed of 25 km/h (maximum speed allowed in France). The scooter weighs about 12 kilos.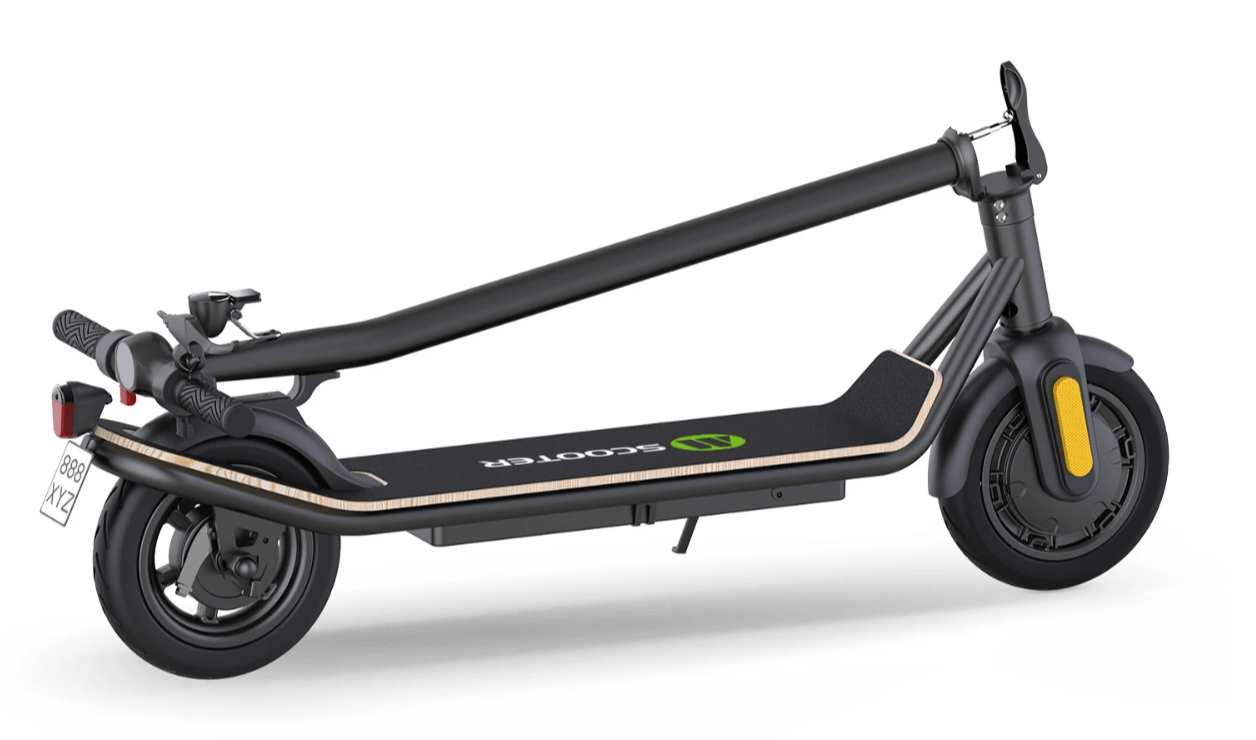 The Megawheels S11 scooter has 8.5 inch tubeless tires, front and rear, their tread will guarantee you a strong grip on the ground even in the rain.
For riding, it's quite simple, the S11 has a trigger on the right handlebar for acceleration and a trigger on the left for the magnetic brake (front wheel). To brake with the rear wheel, simply press the mudguard with your foot.
The Magewheels S11 also has a stand and a fairly well made folding system, which makes it easier to transport or store it in the trunk of a car for example. Note that the maximum weight on the scooter is 100 kilos.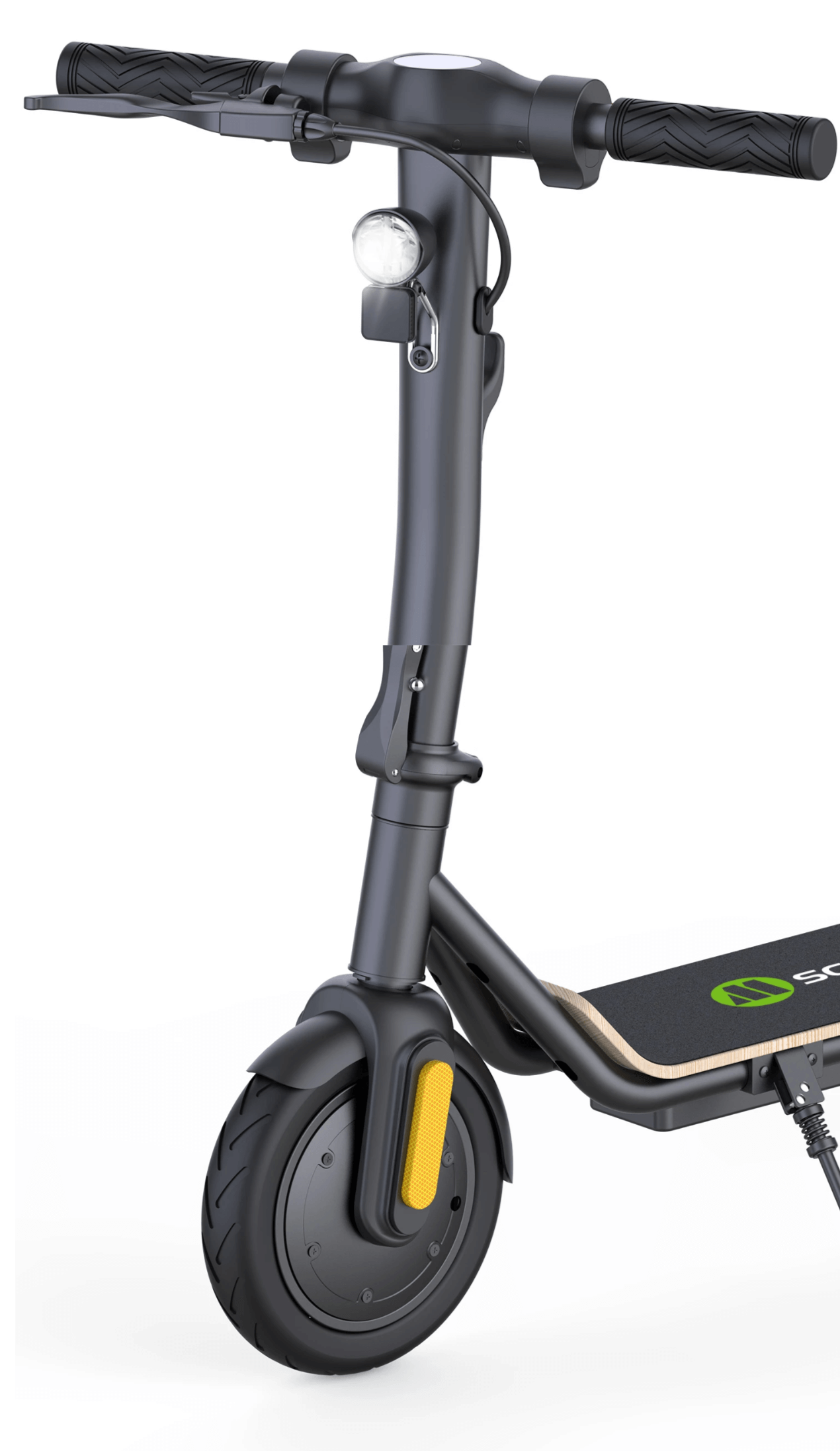 Regarding speed, the electric scooter has a 350-watt motor more than Megawheels S10. Nevertheless, it's a little faster with a top speed of 25 km/h. That's not exceptional, but it's more than enough to get around.
The Megawheels S11 is equipped with 2 speed modes, the 'ECO' mode limits the scooter to 15km/h, which allows it to consume less battery power and thus have a better range. The 'Sport' mode allows the scooter to perform at its best.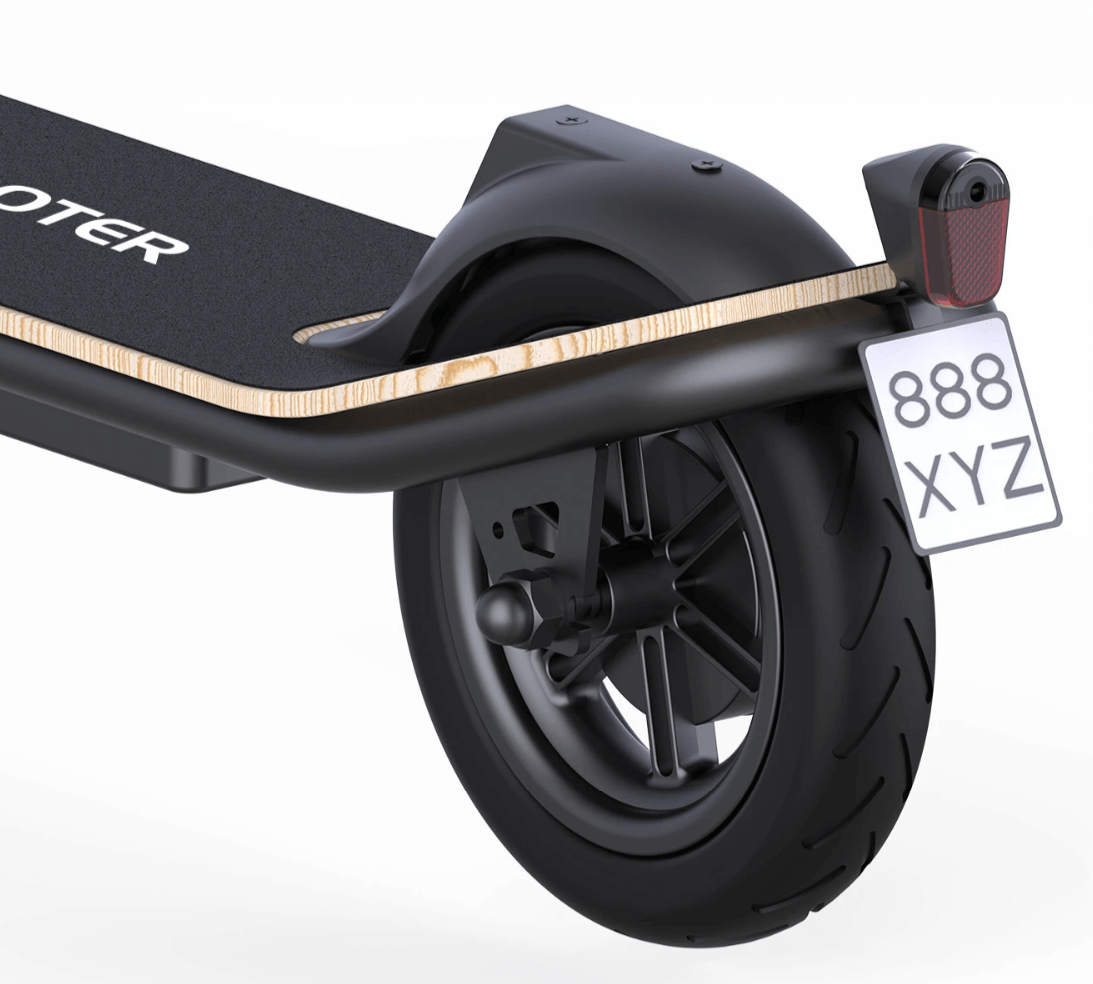 The range of the Megawheels S11 is correct without being crazy for its price. Indeed, thanks to its Lithium-ion battery, 7.5 Ah, 36 V, it will be able to travel up to 22 kilometers. On the other hand, if you drive all the time at maximum speed, the range can go down to 15 kilometres.
The advantage of the battery, which is equipped under the central platform of the electric scooter, is its quick recharge. With a completely flat battery, it will take you between 3 and 4 hours to recharge it, which is quite fast compared to other models that can take 8 hours to recharge.