Microwear L11 Ultra Thin IP68 Smart Watch
More RAM and ROM, more versatile extensions, Faster display speed, smooth operation experience. The new cortex-M4F kernel of Microwear L11 has lower power consumption and longer standby time.
Bright black, silver, rose gold colors via vacuum plating bright stainless steel case with CNC high-speed cutting. Dark grey aviation aluminum ring with complex technical processing and color matching.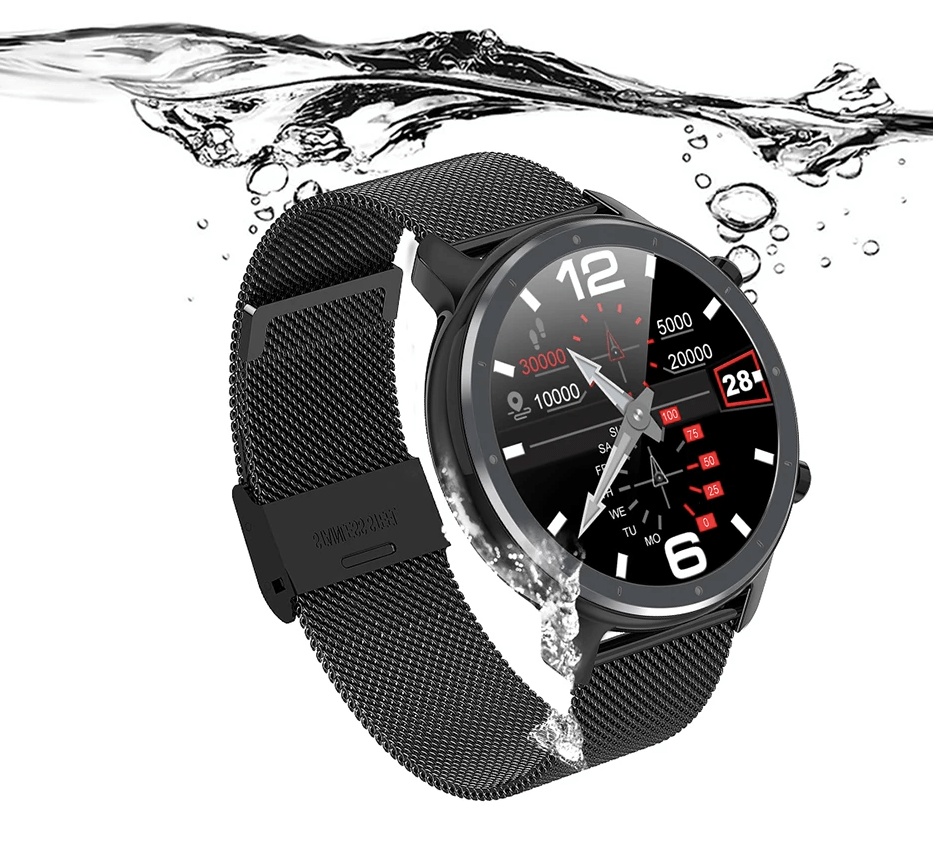 The watchband adopts the current popular two-color design black new TPU surface material sews Khaki leather it soft and comfortable to wear and will not deteriorate due to sweat erosion, It is practical and fashionable, no matter sports or business scene is easy to handle. It supports following situations, hand washing, rain swimming wear, which meet the needs of daily life.
Built-in professional data analysis and calculation mode for different motion modes, monitor your every activity, professional motion sensors, Automatic tracking of your movement, let you focus and enjoy the pleasure of exercise.
The new Microwear L11 supports heart rate, steps,speed, distance, calories etc in different exercise modes. You can monitored sports data independently via this watch at the same time, it supports all kinds of data history sync to mobile phone APP to view.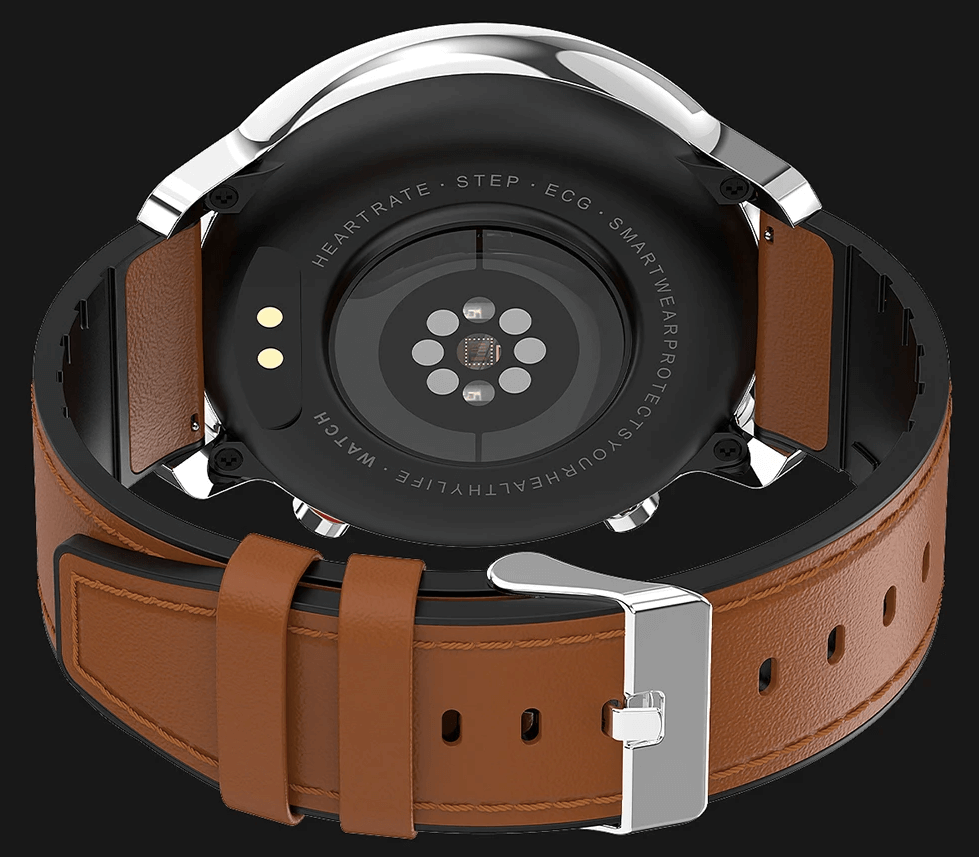 You won't miss important information when it's inconvenient to check your phone Real-time synchronization reminder, which supports pushing SMS We Chat QQ, Twitter, Facebook and other social media notifications.
Its easier to raise your hand to check incoming calls in different environments, Synchronize incoming calls with your phone. Raise your hand to check incoming calls, you can reject incoming calls.
Using a new generation of high-precision optical sensors and scientific algorithms, More accurate monitoring, lower power consumption and all day recording of every change and data. Detect abnormalities in time, for your health early warning.
How do you do when chest pain, chest tightness palpitation, suffocation, dizziness? Take a physical examination of your heart with PPG + ECG which can be done in a minute. The collected ecg data can be Shared with others for reference. Electrocardiogram ( ecg ) is one of the most commonly used clinical examinations and Is Widely used.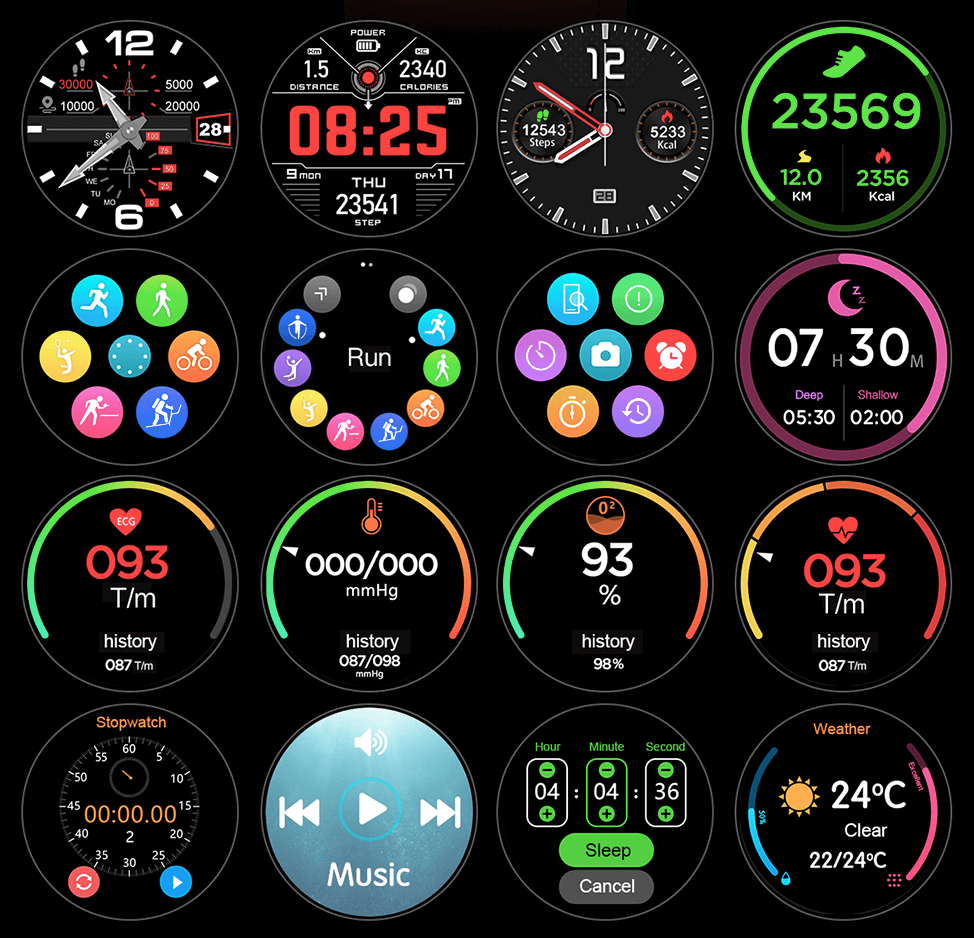 Different from other similar products you can view a variety of multiple monitoring data and historical data from watch directly. It's easier to focus on your health.
You can buy general 22mm watchband from market to match dial style Uick disassembly strap in 2 second, easy to handle.