Microwear L5 Smart Watch
The Chinese brand Microwear introduced a new model of smart watches – Microwear L5. Apparently, the designer of this company didn't have much time to think about the design of watches, so they practically copied quite popular smart watches from the company Huami Amazfit Stratos. Actually, there is nothing wrong with this, the clock really looks very good.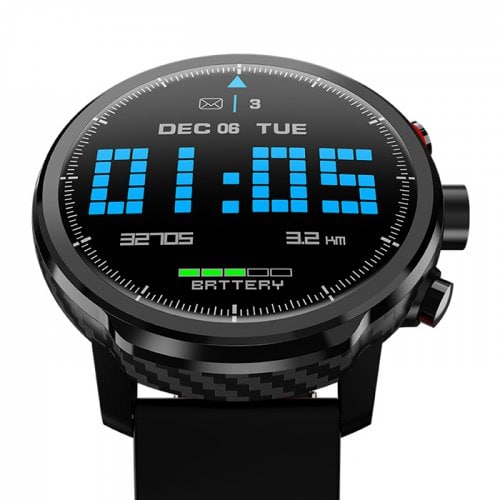 But in appearance, the similarity of the Microwear L5 with the more expensive gadget ends. More precisely, some of the functions are the same, but the equipment is significantly different. First, the L5 is not exactly a smart watch, but rather a fitness bracelet with a large screen and a beautiful body.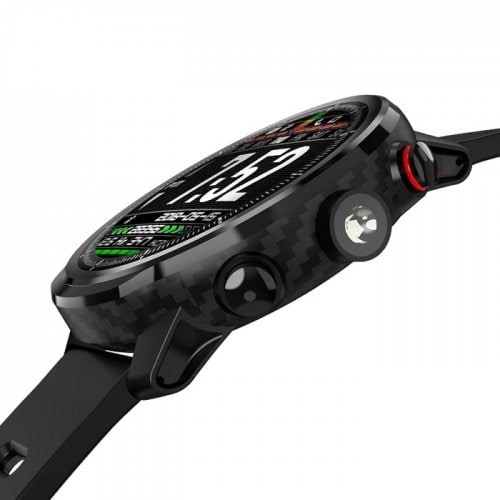 The round watch case with a diameter of 48 mm is made of carbon fiber. The case thickness is 13 mm, and the weight of the watch is 52 grams. The watch is completed with a silicone strap in black, green or red. Protection against water and dust is rated IP68.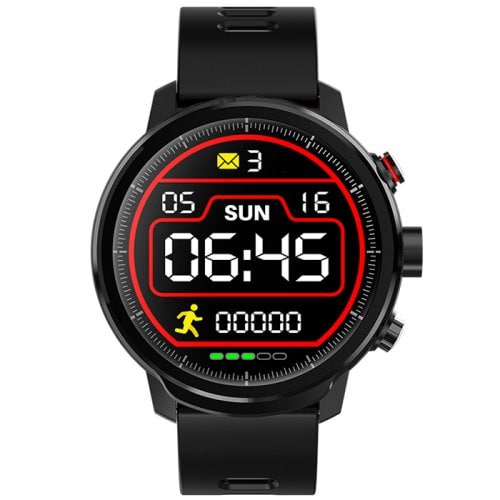 As for screen – touch LCD-panel with a diameter of 1.3 inches with a resolution of 240 * 240 pixels. Responsible for the performance of the processor Nordic 52832 in combination with 64 KB of RAM and 512 KB of ROM. This combination of equipment is more typical for fitness bracelets than for smart watches, so all the main functions of the Microwear L5 are the same as in almost any fitness tracker.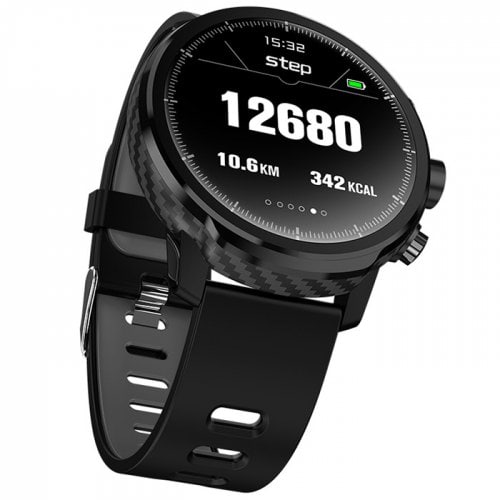 It can track 10 different sports modes, measure heart rate, measure sleep quality, count steps, calories and distance. It also supports notifications of calls and messages, remote camera control of the smartphone, calendar, weather widget, reminder of activity and fluid intake. The 380 mAh battery provides autonomy up to 100 days in standby mode and up to 7 days of full use.