Xiaomi Miiiw Wireless Mouse Keyboard Set
Xiaomi's Chinese sister company, Miiiw Technology, dedicated to the manufacture of PC peripherals and intelligent office accessories, has launched the Wireless Mouse Keyboard Set, an interesting set of waterproof keyboard and mouse. In the MIIIW product catalog we find a wireless keyboard, QI charger for Xiaomi, calculators, among other products.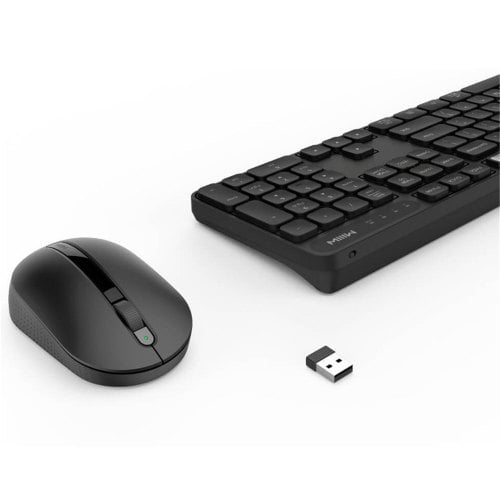 As you can see, the main body of the keyboard is made of ABS, a strong material. It has a pleasant texture, rounded keys and is resistant to wear and corrosion. The mouse is aerodynamic, with a style adapted to use in offices. The side of the mouse, thanks to its non-slip design and engraving, provides a more stable grip, avoiding unstable grip caused by sweat. Simplicity and elegance in two products, which combine perfectly with any computer, without relying on cables, as it is totally wireless. Available in two colors (black and white) is compatible with Windows 10 and MacOS 10.10 and higher versions.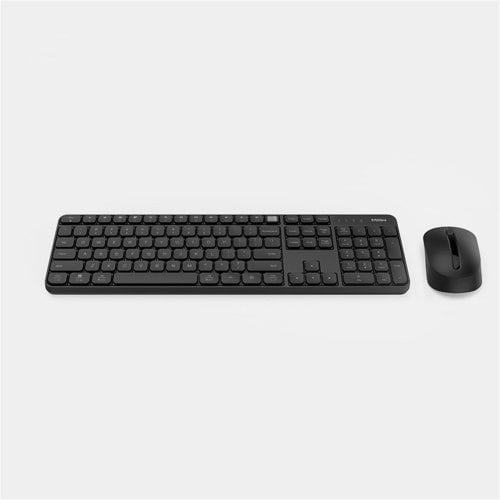 The materials used in their manufacture are durable. All internal structures have been repeatedly tested to ensure an extremely long service life. According to its manufacturer, the keyboard can reach more than 5 million uses. It is easy to use, just plug it in and it is possible to use it, since it is not necessary to install any driver, saving time and effort. All you need is a computer with a USB port to which you can connect the wireless receiver in the battery compartment of the keyboard. The 104-key keyboard, compatible with the standard Fn hotkey system, adds a Dual System switch button to quickly switch from Windows to Mac, meeting all the requirements of these operating systems.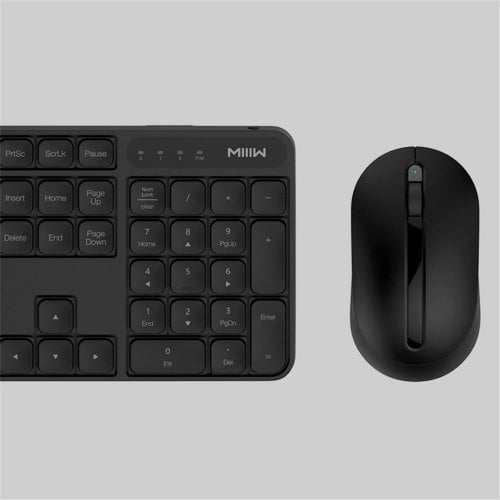 This keyboard is ergonomic, allowing two angles of use, 4 and 8 degrees, for a comfortable experience for the user's fingers. It clings effectively to the smooth surface, preventing the keyboard from sliding by force during use. No matter how much you pound the keys, it won't move a bit! The waterproof keypad, thanks to IPX4 certification, is resistant to liquid splashes, preventing damage and affecting normal use.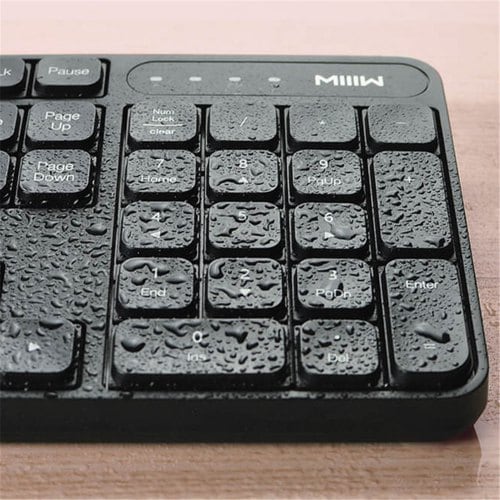 The mouse adopts symmetrical design and, as mentioned above, non-slip. It is a stable mouse, which has a soft touch and a comfortable grip. It prevents rubbish from entering the interior, which makes it ideal for use in offices. This is an optical mouse, i.e. it has a small beam of laser light instead of the classic rolling ball. The optical sensor is located inside the mouse body and detects the movement of the reflection when the mouse moves over the mirror and indicates the position of the cursor on the screen.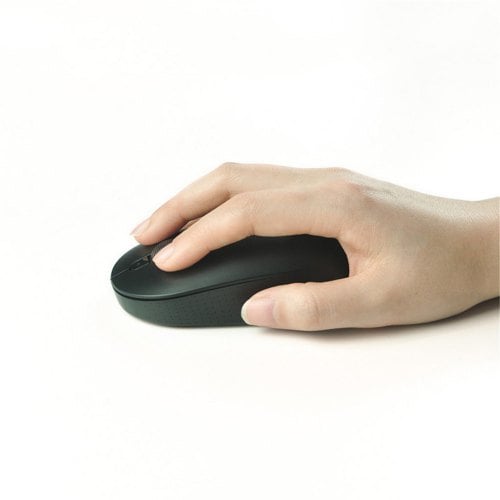 With 1000DPI optical sensor (dots per inch), for greater precision and good response speed, around 0.4 m/s. To operate you need 3 AAA triple batteries, which are included with the purchase of the MIIIW keyboard and mouse set. We still don't have a small battery so we don't have to rely on batteries. It is not compatible with Bluetooth technology.