VIOMI SE Pro Vacuum Cleaner With 2200Pa Suction and LDS Intelligent Electric Control Tank
The VIOMI SE Pro is a new high-end suction and wiping robot from China. The release will follow shortly, just like the shipping at common import stores. At Gearbest you can currently get the Viaomi SE Pro in flash-sale for $299.99. Since the well-known store currently offers a discount of 10 US dollars from 309.99 US dollars. We will briefly introduce the vacuum cleaner and tell you what you need to consider when ordering.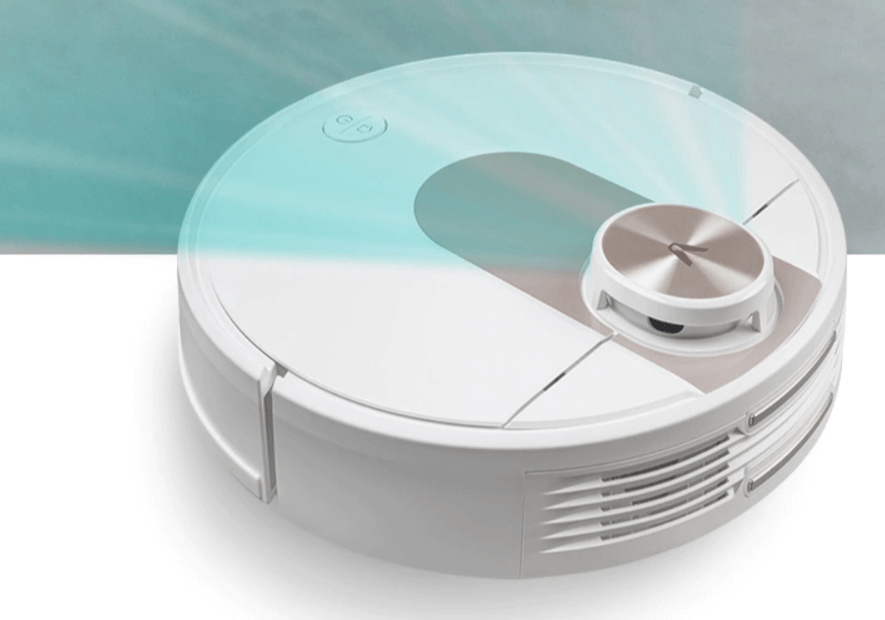 Viomi is a Chinese company that is partly owned by Xiaomi. So Viomi is in a row with products of Roborock. If you have a look at Lidl from time to time, you might have already come across the predecessor Viomi V2. Compared to this one, the SE Pro is much more powerful. Viomi's competitors are Roborock and 360, and by importing the vacuum cleaners, they are of course also an alternative to the high-priced devices from iRobot (Roomba), Anker Eufy (Robovas) and more.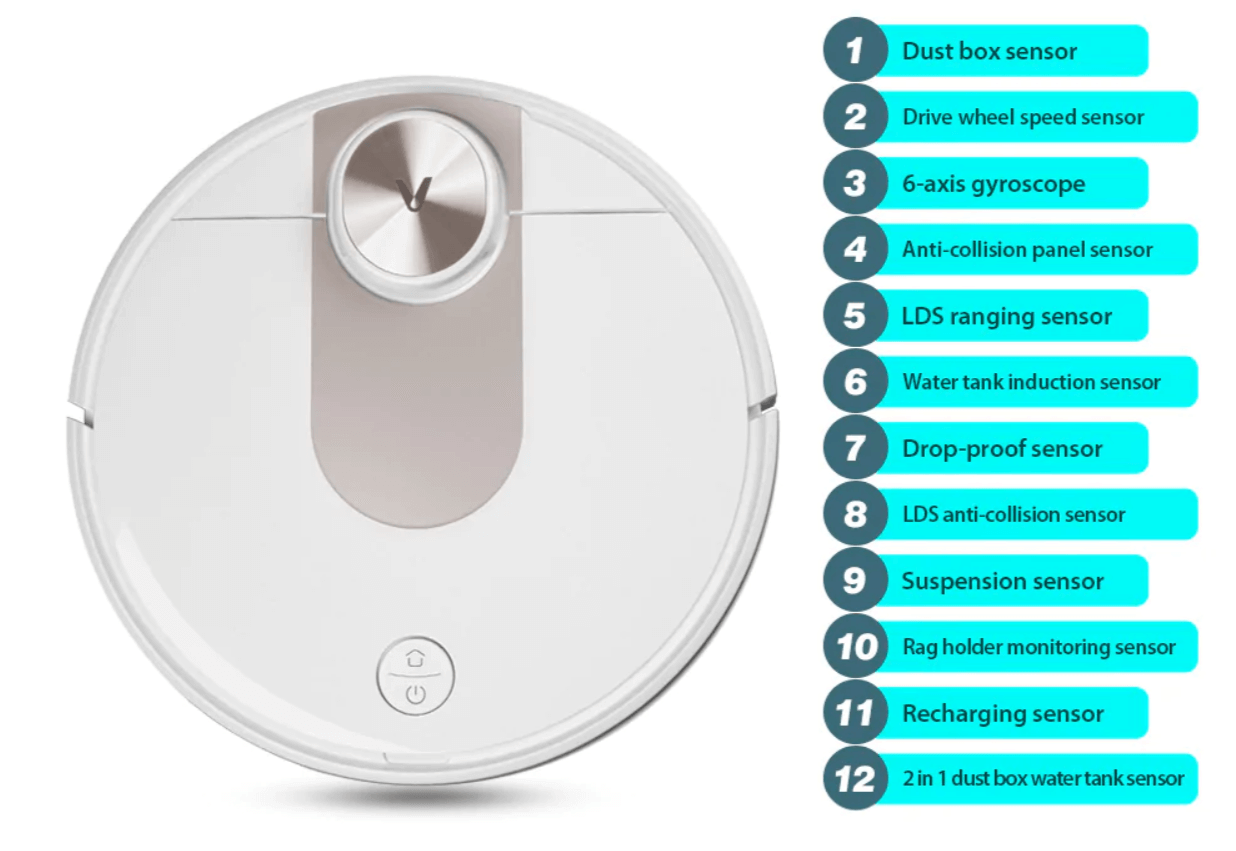 The Viomi SE Pro has a 4,900 mAh rechargeable battery, which enables wiping and vacuuming for 2.5 hours. Laser measurement, AI-controlled routes, SLAM (positioning and mapping) and effective app control should make it possible to clean up to 250 square meters with one battery charge. At 2,200 Pascal, the suction power is higher than that of the current competitor products Roborock S50 and Dreame F9.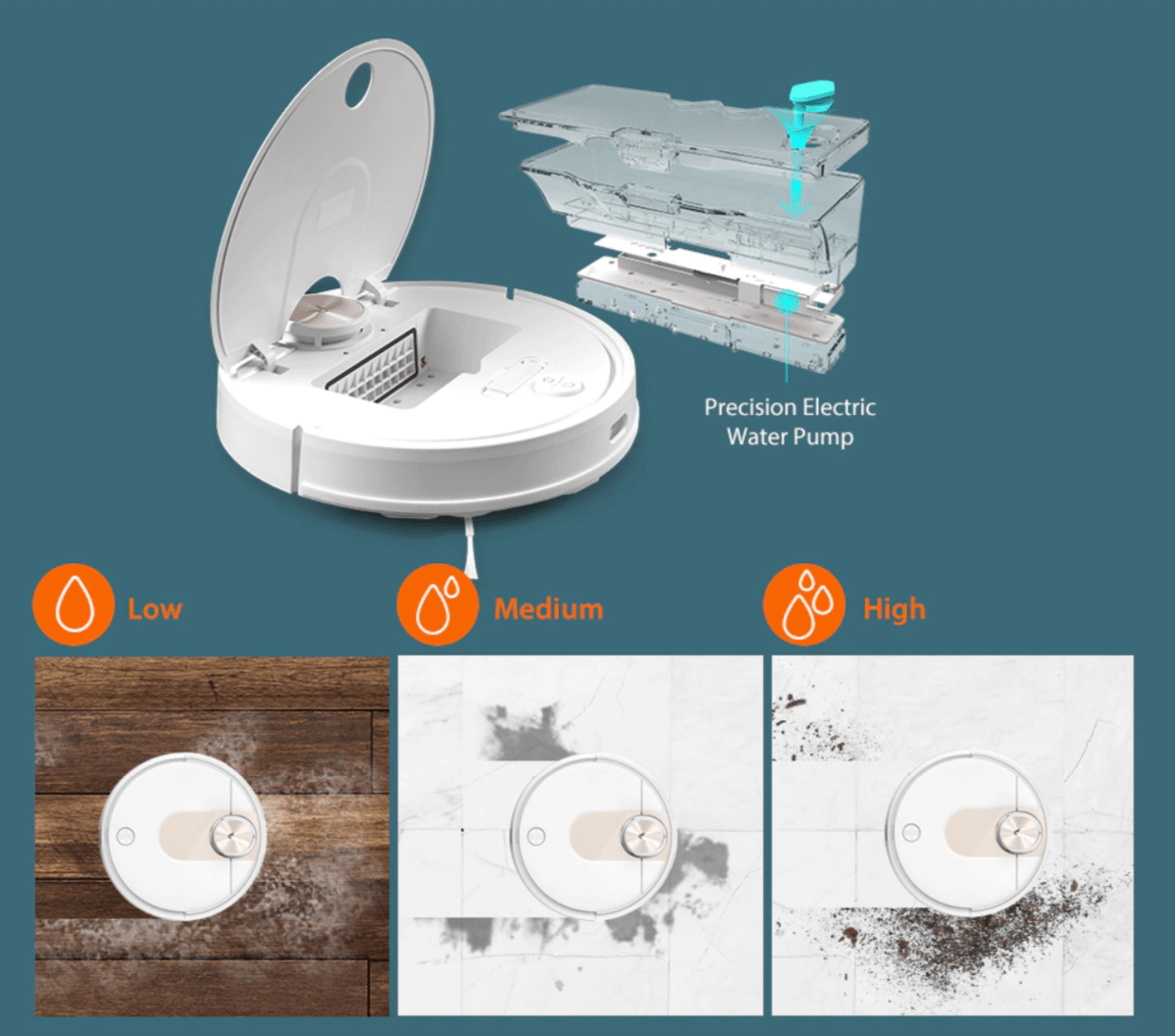 Dust and other dirt find room in the 300ml Dust box and 200ml Water tank. For wiping, fill an equally large water tank. A HEPA filter with silver-copper alloy frees sucked in air from micro viruses. The Viomi SE Pro overcomes hurdles of up to 2 centimeters in height and, of course, uses various sensors to detect stairs and other dangers.
It is also possible to drive over small obstacles up to a height of 2cm. Nevertheless, the principle applies here as well: better prepare well than follow up. That means: clean the apartment so that there are no small cables, ribbons, cords, cat toys or the like on the floor to be cleaned. The rotating cleaning roller can still get tangled up in it and stop working. You don't have to worry about falling down stairs, because the sensors are installed on the underside. But it can also happen that dark or black carpets/tiles/laminate are detected as a height difference and the vacuum cleaner could refuse to work.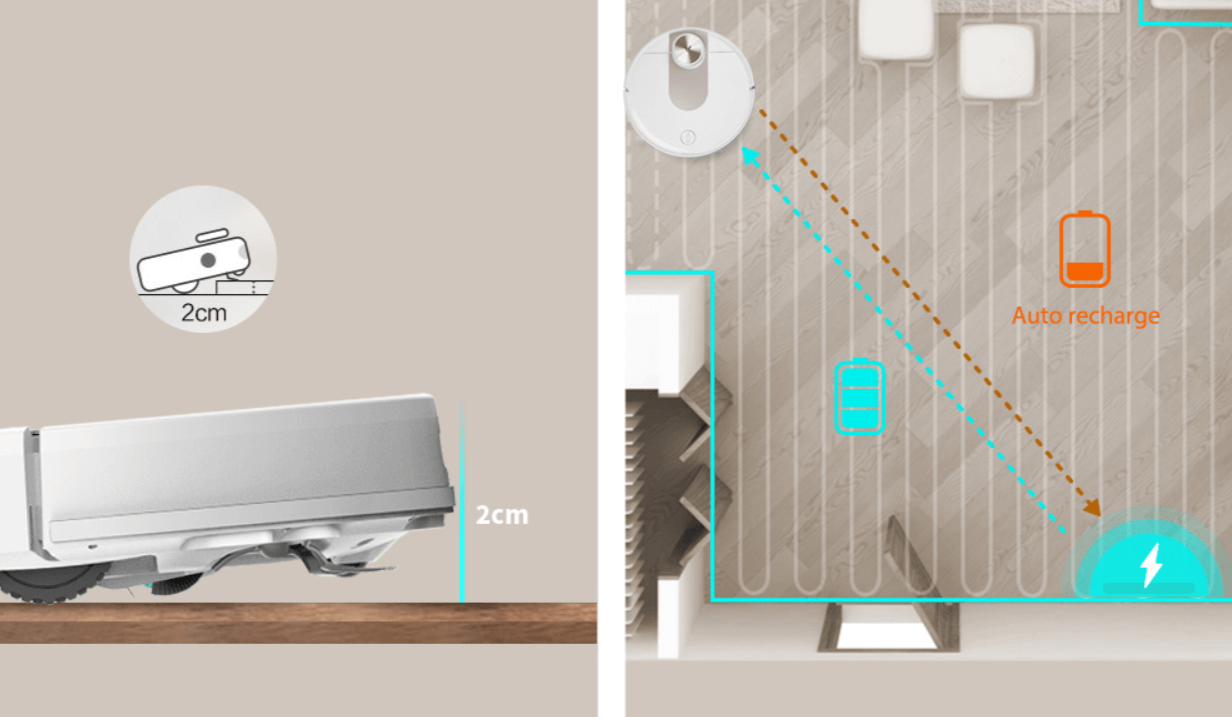 The suction power can be adjusted in the app in several steps. This also affects the operating volume and of course the effectiveness of the cleaning. Here you have to find a healthy compromise within your own 4 walls. Normally, you will probably have the vacuum cleaner cleaned when you are not on site. Accordingly, the noise level during operation is probably only of secondary importance. The volume is between 65dB and 75dB.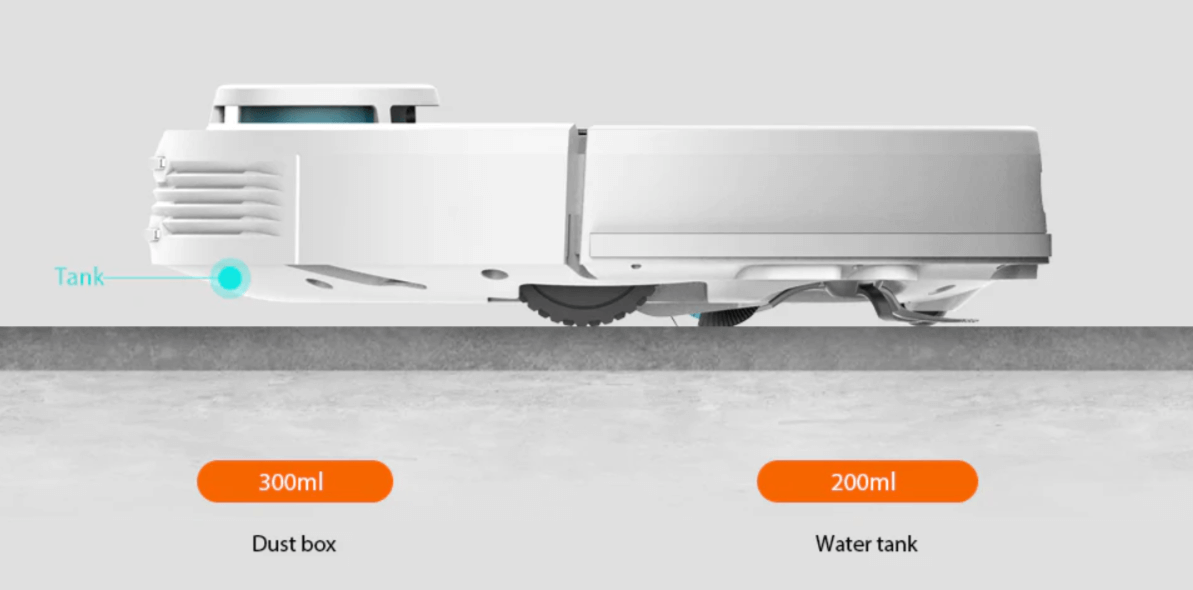 Another new feature is the "Y-cleaning". In contrast to the normal forward cleaning, the suction cup moves back every few meters, moves a few centimeters to the left and right, and then continues on the interrupted path and cleans. This is supposed to result in a better, deeper cleaning, but of course it also costs more time. For allergy sufferers the integrated and replaceable HEPA filters are certainly also of interest. These should kill ~99% of bacteria, viruses and germs.