VIOMI V2 - Coupon
Banggood coupon: BGTRCZV  Price: $335.99  Time: 2020.07.10  CZ warehouse
VIOMI V2 Laser Navigation Slam Route Planning Floor Mopping Robot
Viomi is not yet such a big name in the world of suction robots. But the data of the new Viomi V2 sounds very good. Maybe the Viomi is really a new competitor in the battle of the giants? We are curious!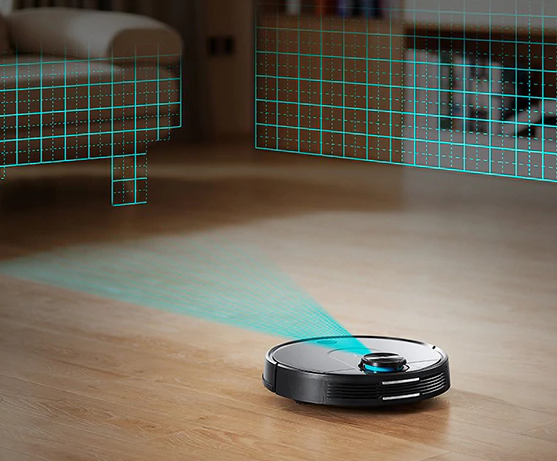 The long and hard to remember name of the Viomi is V-RVCLM21B. The small robot comes with 2150 Pascal suction power and a wiping function in addition to the already standard LDS room measurement. In this case the data promises us a flagship and a real competitor for the Xiaomi RoboRock T6.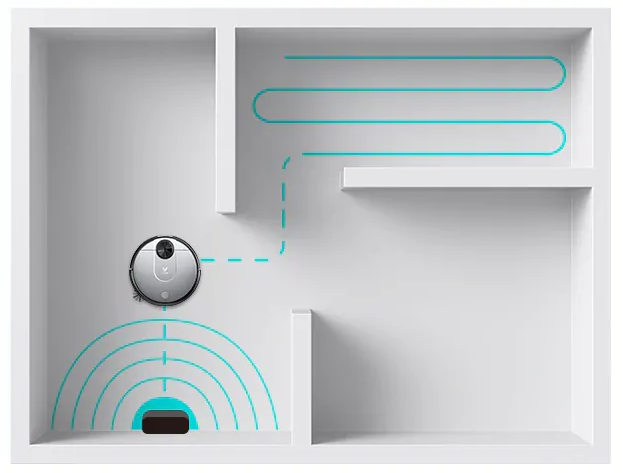 Several popular sweeping robot comparison tables:
Name
Viomi V2
360 S5
360 S6
RoboRock T6
Suction
2150 Pa
2000 Pa
1800 Pa
2000 Pa
Volume
kA
kA
65dB
kA
Battery
3200 mAh
2600 mAh
3200 mAh
5200 mAh
Working hours
180 minutes
110 minutes
120 minutes
150 minutes
Charging time
4-6h
3h
2.5 hours
~ 5h
Dust container
kA
0.55 L
0,42 l
0,48L
Water tank
0.56 L
No Wish function
0,15 L
0,16 l
Slopes
15 °
up to 2 cm edges
25 °
up to 2.5 cm edges
15 ° -20 °
1.5 – 2.0 cm edges
25 °
> 2.0 cm edges
Dimensions
35.0 x 35.0 x 9.45 cm
35.0 x 35.0 x 10.0 cm
35.0 x 35.0 x 10.0 cm
35.3 x 35.0 x 9.6 cm
Weight
3.3kg
3,6kg
3.5kg
3,6kg
CE mark
?
Probably with international version
Features
-LDS Room Survey

-Wipe
Function

-App Control

-Multi Map

-Large water tank

– No wiping
function-LDS space measurement-Multi Map
-Wipe
Function-LDS
Space Measurement-Multi Map
-Wipe Function

-LDS Space
Measurement

-Room Detection

-Multi Map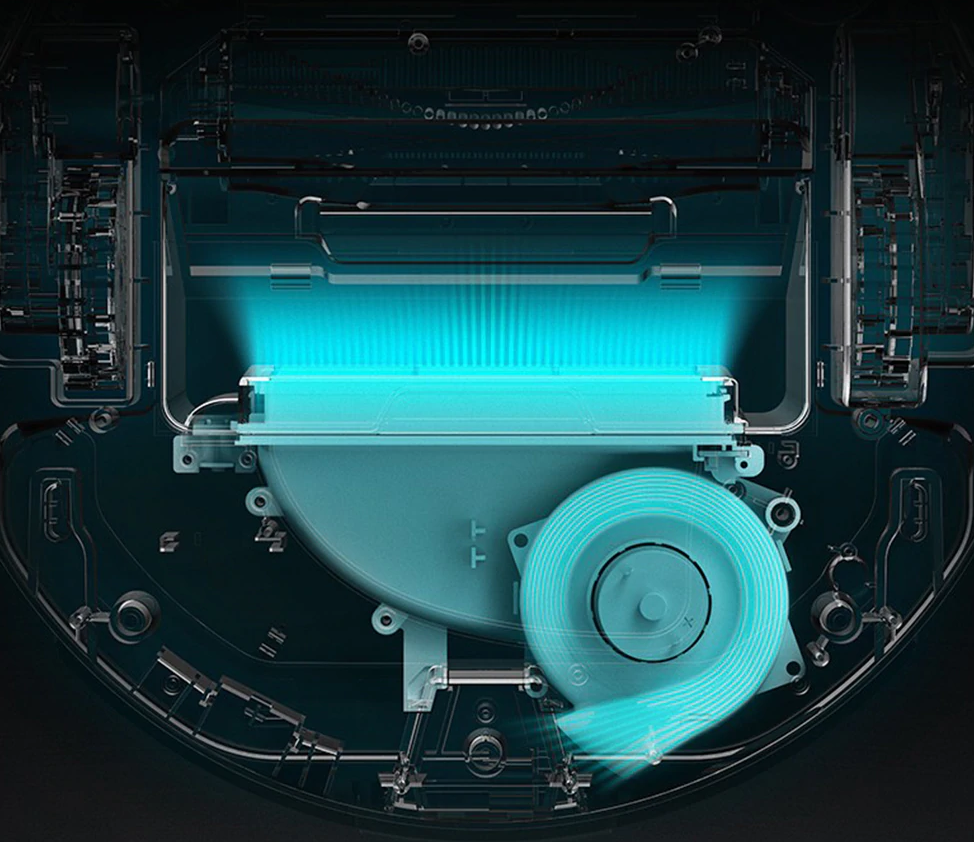 The biggest feature of the V2 is probably the enormous water tank with 560 ml capacity, which is far more than any suction robot could achieve so far! In addition, the suction capacity of 2150 Pascal is worth mentioning. How the whole thing will work in practice and whether the Viomi is more of a "wiping robot" than a suction robot will then be shown in the test. Of course, an abyss detection and a collision protection are also built in.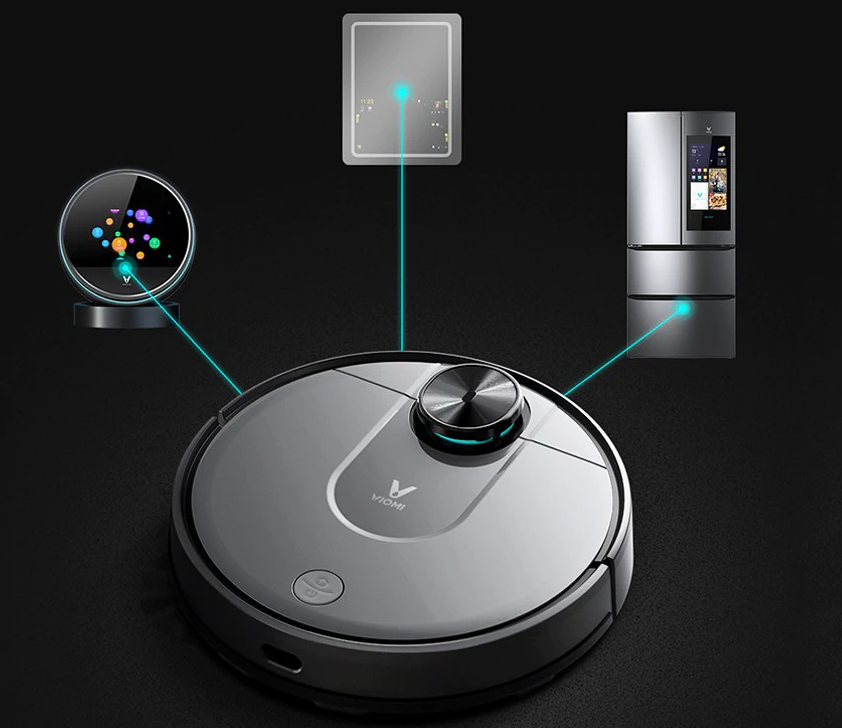 In the last few days and weeks an enormous number of new suction robots have come onto the market. So many that it is sometimes difficult to keep track. The Viomi joins this flood. Of course every vacuum cleaner has advantages and disadvantages. Where exactly the Viomi will be positioned is still to be seen, but with its enormously large water tank and the suction power of 2150 Pascal we estimate that it will not land too low.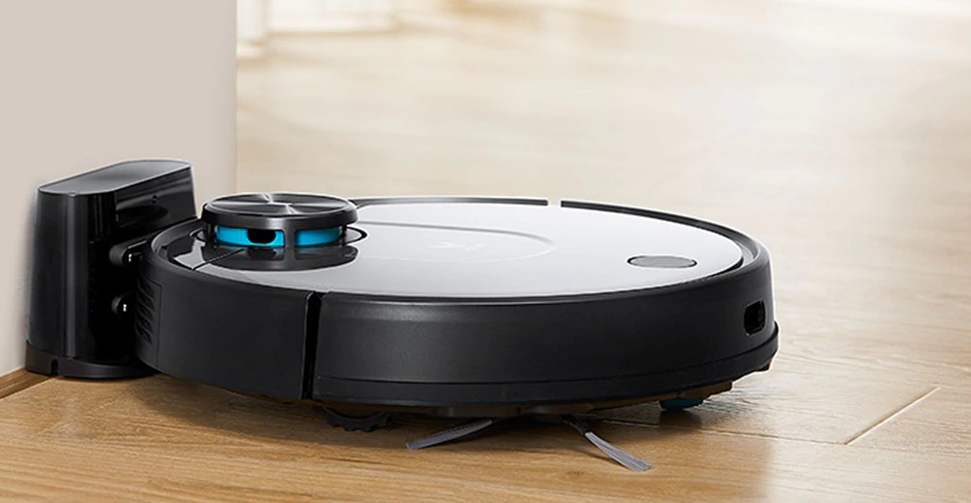 The first impression of the Viomi V2 is good. The suction power is enormously high and the wipe function seems to stand out from many other robots. Of course you have to be careful, because this is only an estimate according to the current data and the robots coming from China are often advertised with things that are not built in at all. Optically the Viomi is really nice, even if with its height of just under 9,5 cm, quite high. But if everything turns out to be true, we can count on a super suction robot!