roborock S50 Smart Robot Vacuum Cleaner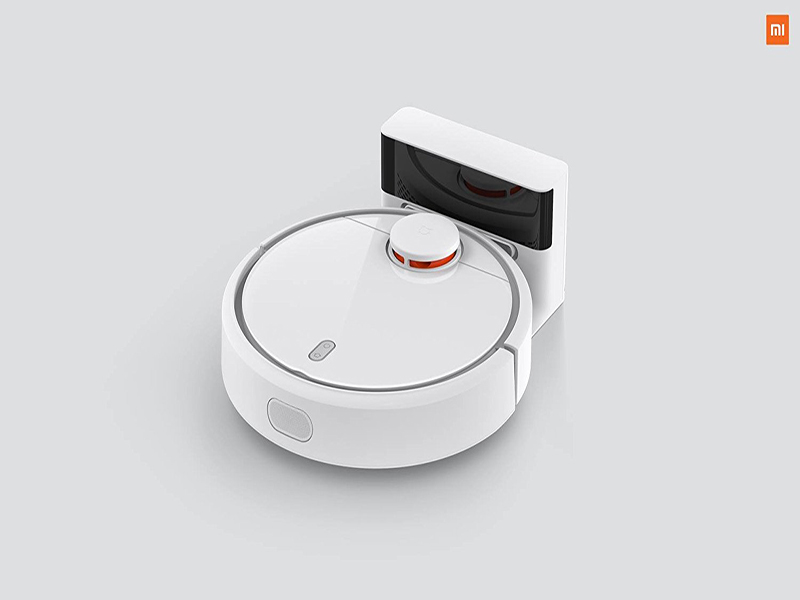 Xiaomi has once again delighted us with its simple line in the new Xiaomi Vacuum 2 (Roborock S50), but at the same time elegant and modern. With a click on the top of the vacuum cleaner we can open the lid to locate the filter and the dust deposit, which is easy to clean. Nidec motor with 2000 PA suction.
Another functionality of Xiaomi Vacuum 2 is that it is capable of overcoming obstacles up to 2 cm high, so a careless cable will no longer be a problem.
Thanks to the brushless motor with NIDEC technology, xiaomi Vacuum 2 (Roborock S50) has a force of 2000 PA, which means a great suction force to trap as much dust and dirt as is within reach. This engine has a very efficient noise reducer to avoid annoying noises. The brushes of the Xiaomi Mi Robot are adjusted automatically to achieve a balance between energy saving and cleaning efficiency.
360º LDS sensor
Effective and efficient cleaning since it has an LDS distance measuring laser with a 360º scanner which means it is a stand-alone product and checks 1800 times per second all around to choose the most precise cleaning route at any time. This laser is supported by a Texas LDS S320 G4 processor for better management of its capacity and an Allwinner R16 Quad-Core main processor.
Water Tank for a better Cleaning
With this elegant design, the water filter keeps the mop clean as it controls the amount of water so that the floor is always bright. It has also been designed in such a way that it is very easy to change the water and at the same time replace the mop of the Xiaomi Vacuum 2 (Roborock S50). Another new feature is the possibility of cleaning the dust filters with water, which means that it is not necessary to replace them for greater efficiency.
Total control from Smartphone
Thanks to the application from Xiaomi, you will be able to manually handle the Mi Robot, bring the exact motorization of the vacuum cleaner, the cleaning direction and its exact position. You can also activate and deactivate from the Application, change the cleaning mode and see the daily, weekly and monthly progress of all the cleaning sessions carried out with Xiaomi Mi Robot Vacuum 2.
Summary
The Roborock S50 is a robot that is characterized by, apart from its good features such as mapping and location of the house, its price. It does not correspond to the cheapest robots on the market, since its price ranges between €400-450. However, the ability to control it by app, program it to clean when we are not, its double cleaning, both dry, wet and its autonomy, make its value for money is very good.
However, we must warn that it does not bring the language of the application in Spanish and that we must configure it in Chinese or, currently, in English. In addition, it does not come with a power adapter either, so we must get one to use it. But, apart from these two drawbacks, the robot is a very good option to take into account if you are looking for one of these appliances with the most advanced technology.
Maybe, You may be interested in its upgraded version: Roborock S55.