Roborock S55 Intelligent Household Smart Robotic Vacuum Cleaner
Roborock S55 vacuum cleaner robot from China does not need to hide from the competition. So we found the app as user-friendly, the suction performance as very good and the design also as successful. Minor criticisms were found only in the rather small added value compared to the first generation, so the Xiaomi Mi Robot Vacuum. Now you can see with the Roborock S55 in the offers a reunion. Because the robot vacuum cleaner has fallen in price again to less than $600.
Xiaomi and the Chinese dealer GearBest apparently want to keep the households clean. Once again, the robotic vacuum cleaner from Xiaomi or Roborock, for which Xiaomi takes over distribution, has benefited. The Roborock S55 uses three processors for 360° scans – 1800 times per second. Simultaneous Localization and Mapping (SLAM) then determines the most efficient route to clean each room. If you are interested, you can also intervene with the app for Mi Home itself and adjust the course or change the modes. The vacuum cleaner uses a battery with 5000 mAh and can so continuously suck for about two and a half hours. Here is the duration then about 45 to 60 minutes.
According to the manufacturer, the vacuum cleaner can even absorb stubborn or heavy dirt – from steel spits to soybeans to dust fluff. The Xiaomi Roborock S55 also climbs over obstacles of up to 2 cm in height. If the Battery power is running low, he can go in time to the charging station and continue with sufficient capacity to work. Xiaomi calls 2,000 pa as the suction power. The container for dust contains 0.5 liters. As a weight, the manufacturer again gives 3.5 kg. The Xiaomi Roborock S55 measures 35.30 x 35.00 x 9.65 cm.
If you do not feel like vacuuming, you can take a look at the offer: In addition to the robot vacuum cleaner, the Xiaomi Roborock S50 also comes with an EU power supply, a charging station, a water tank, a feeder and an English manual, Currently this vacuum cleaner costs $559.00 at our partner shop GearBest. Although this price is slightly higher than some of the last offers, shipping is also from an EU warehouse. This eliminates customs duties or import VAT. The delivery time is just two to five days.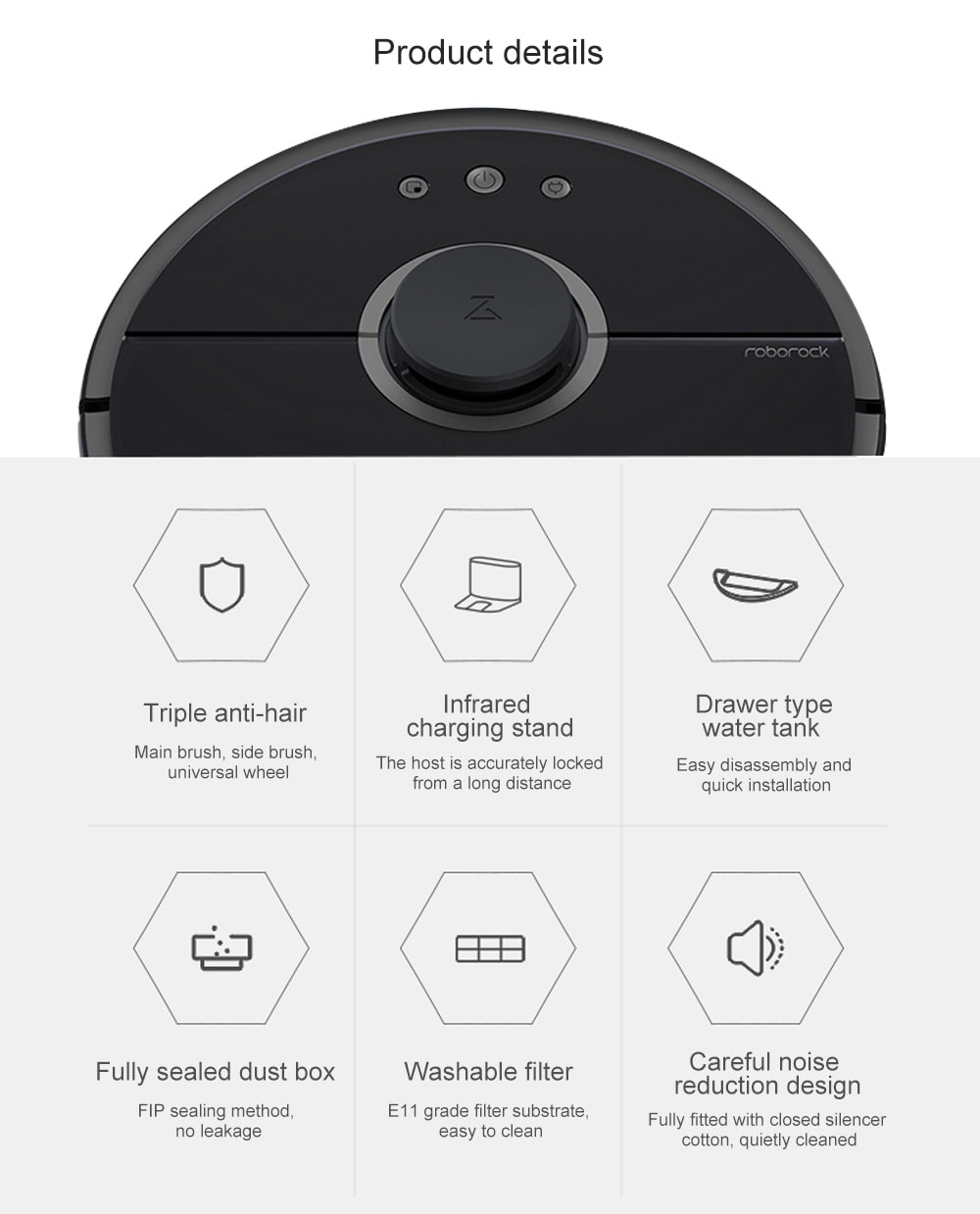 As an alternative, there is the Roborock S55 even from the warehouse in Hong Kong – then the price drops to $459.99. Here, however, import sales taxes and customs fees may apply. Both the EU and Hong Kong offer are flash sales. On the basis of our test we can definitely recommend the Roborock S55, so that it may be worthwhile to once again sample the technical data.