MJX BUGS 16 PRO B16 PRO EIS RC Drone Quadcopter RTF
The MJX manufacturer had been rather quiet these last months. It is back with a model of the Bugs series. The Bugs 16 Pro is a camera equipped with a 1/3" camera with a FOV of 120° mounted on a motorized 3-axis stabilized pod (brushed, it seems) and software with an EIS. This camera films in 4K at 30 frames per second or in 1080p at 60 fps. The pod can be tilted from the remote control, up to 90 ° down. The photos are taken in 3840 x 2160, the same definition as the videos. The images are stored on a microSD card on board the camera.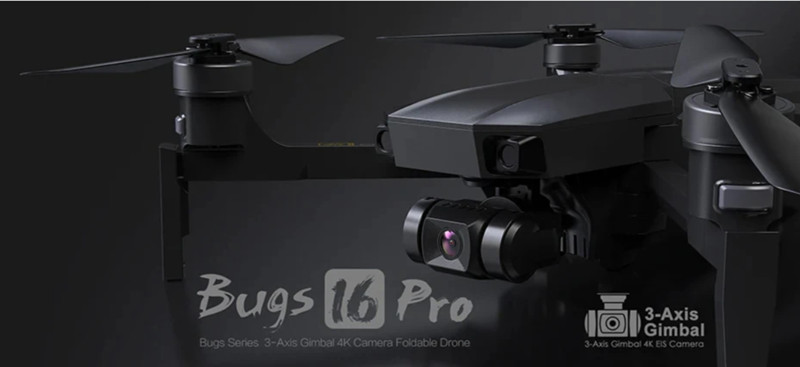 The Bugs 16 Pro adopts foldable arms, with dimensions of 29.5 x 8 x 8.7 cm for transport, a bit like the Anafi from Parrot. Arms unfolded in flight position, it measures 39.5 x 39.5 x 8.7 cm. Its diagonal from engine to engine is 29.5 cm. Its weight? 612 grams in flight order, according to the data sheet. It thus remains under the 800 grams bar which imposes additional regulatory requirements in France. Its motors are brushless 2204 models at 1000KV for folding propellers. It is equipped with a GPS with a function of automatic return to the point of takeoff, it flies until a speed of 40 km/h.
An altimeter takes care of the automatic height maintenance. The Bugs 16 Pro is limited to a flight height of 120 meters, which corresponds to the European regulations. Under the device is an optical sensor that allows the maintenance of position indoors, in the absence of GPS, or outdoors at a height of less than 3 meters.

The battery is a proprietary block that relies on a Lipo 3S 3200 mAh. It is to be charged with a USB-C cable, in about 1h10. According to MJX, it provides an autonomy of 28 minutes! The radio control operates in 2.4 GHz, with an estimated range of 800 meters (but the video return is given for 450 meters only). It can be used in mode 2 (gas left) and mode 1 (gas right), and is designed to be used with a smartphone to be installed with a jaw mechanism. The link between smartphone and radio control is in wifi. The radio control is equipped with an LCD screen to indicate basic telemetry information.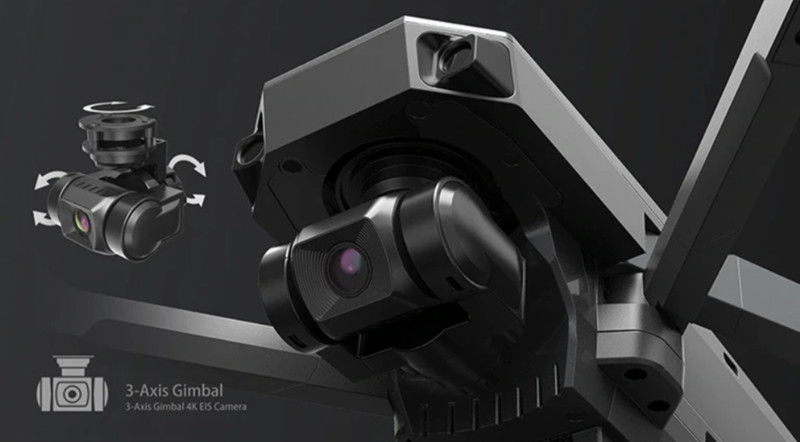 MJX promises a subject tracking mode (Follow Me), a circle mode around a point of interest, and a TapFly mode that allows to indicate the drone's route on a map.
That's probably the most compelling argument for this device: it starts at $274.99 with a battery at Banggood, with availability scheduled from May 27, 2021. How does MJX manage to reach this low price? Don't expect miracles with this device, its components are chosen for their cost, not their quality.