MoreFine S100 Windows 10 Home Office Game Mini PC
The chassis of this MoreFine S100 is already known. Now we have a Kaby Lake R Core i5-8250U chip. That is to say, at the same level as the new Vorke V2 Pro models, which offer the same chip in the same chassis.
The MoreFine S100 is presented as a barebone, a device that can be bought naked, and that will have to be equipped in RAM and storage. It is also available in different versions of DDR4 ranging from 4 to 16 GB and 128 to 256 GB of SSD. A priori the device has a slot M.2 offering the choice of SATA or NVMe.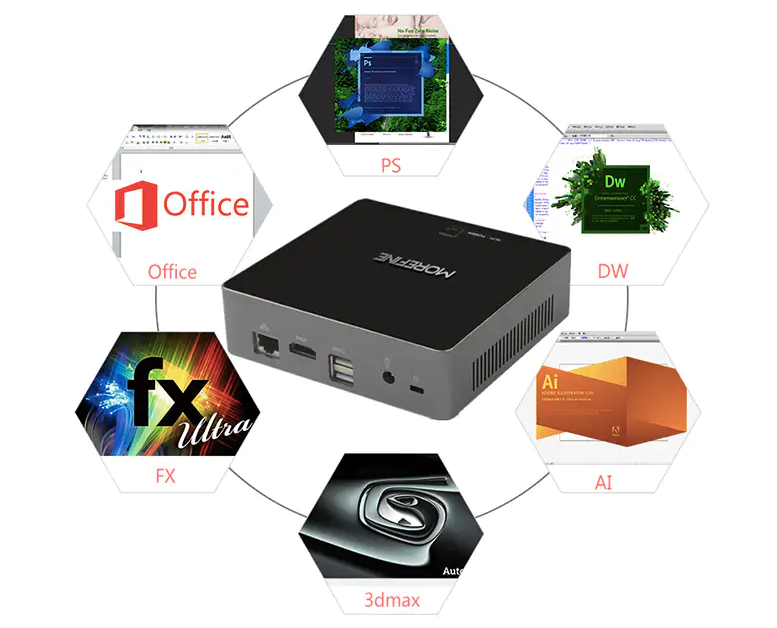 The device should accept storage in M.2 format and, if the Vorke V2 is used as a reference, its chassis could accommodate additional SATA storage. This is not safe because even if the chassis allows it, the motherboard must offer it, which is not specifically notified on the technical data sheet at the moment2. Except for an "Expandable 1TB 2.5 inch HDD SSD" in the subtitle of the product sheet.
With a Core i5-8250U the machine should offer good performance in office and multimedia use. It is a chip developing 15 watts of TDP with four cores and eight threads. It runs from 1.6 to 3.4 GHz and includes 6 MB of cache memory and an Intel HD 620 graphics chipset running at a maximum of 1.1 GHz. Cooling is provided by a fan located under the widely open chassis.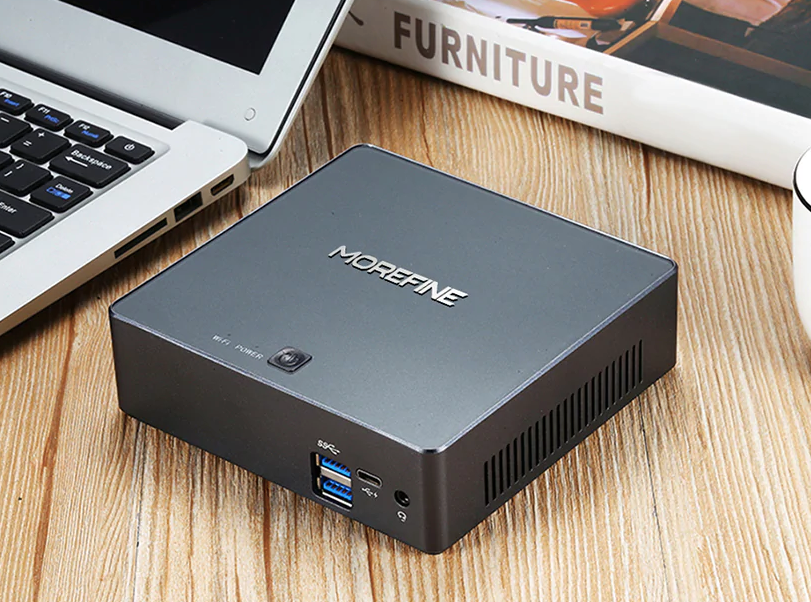 This MoreFine S10 has exactly the same connectivity as the Vorke V2 Pro: Four USB Type-A ports, two in USB 3.0 format on the front and two in USB 2.0 on the back. A USB 3.1 Type-C USB port is also present in the front next to a classic 3.5 mm audio jack. There is an HDMI 2.0 socket and a Gigabit Ethernet port. The device also offers Wifi5 and Bluetooth 4.0.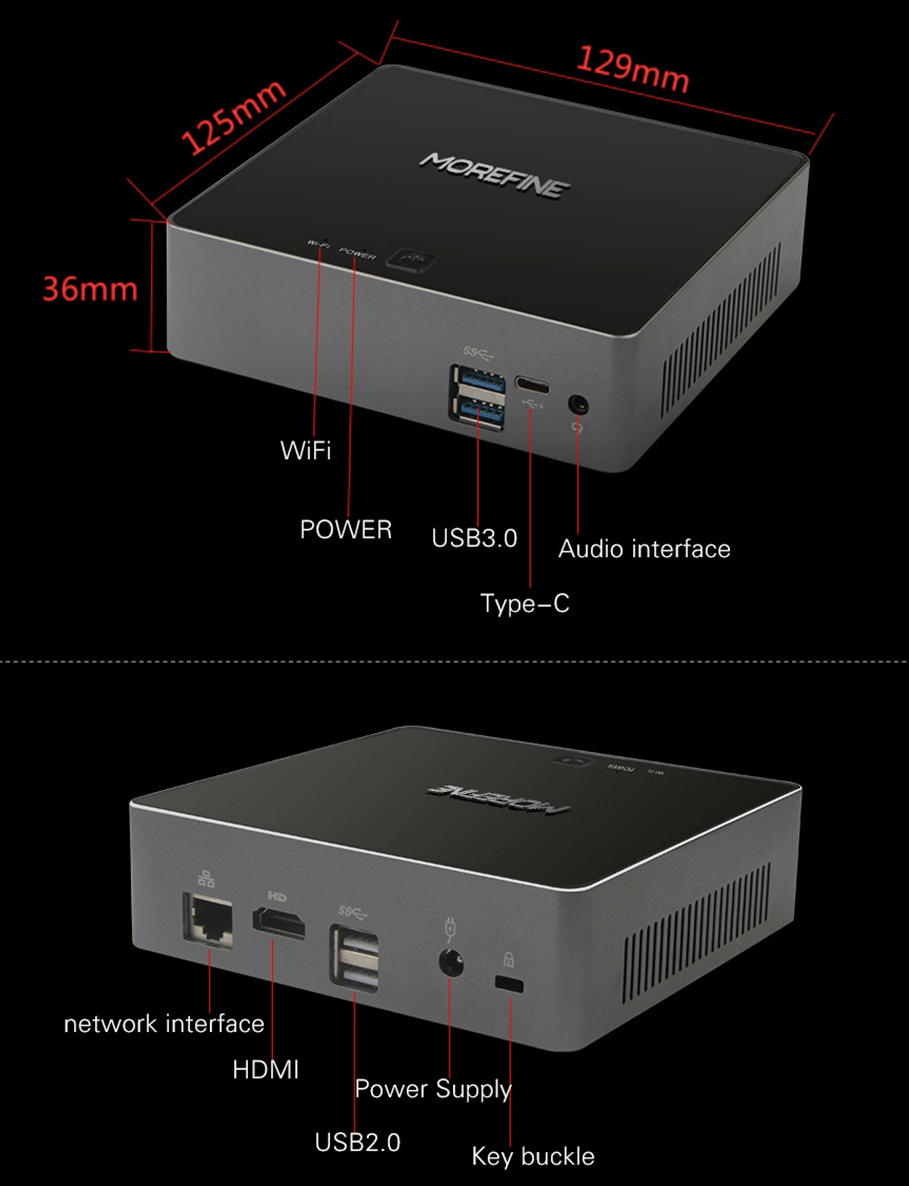 The whole measures 12.9 cm wide by 12.5 cm deep and 3.6 cm thick. It weighs 750 grams and comes with a VESA adapter to easily hang it on the wall or behind a screen. I have no doubt that this MoreFine S100 is a pure and simple clone of the Vorke V2 Pro from the same factory. This does not mean that it is identical, simply that Vorke no longer has the exclusivity of its chassis and motherboard.