EDIFIER TWS200 Plus TWS Bluetooth 5.2 Earphone
The EDIFIER TWS200 Plus is a wireless headset with a traditional design, without earplugs (or brainplugs). This in itself makes it exciting, because although there are more and more of these earphones available, you still have to look for them. On top of that, the manufacturer promises premium sound, which after previous EDIFIER tests you can believe. It comes with a Qualcomm audio chip, aptX support, bluetooth 5.2, a touch button and up to 6 hours of battery life.
They are so-called half in ear, semi in ear headphones with a stem, which means they are almost, but not quite, traditional in design. The big advantages are that they do not get stuck in the ear canal, which is not comfortable for everyone and can be sweaty in summer. Fortunately, they are not only available in white but also in black.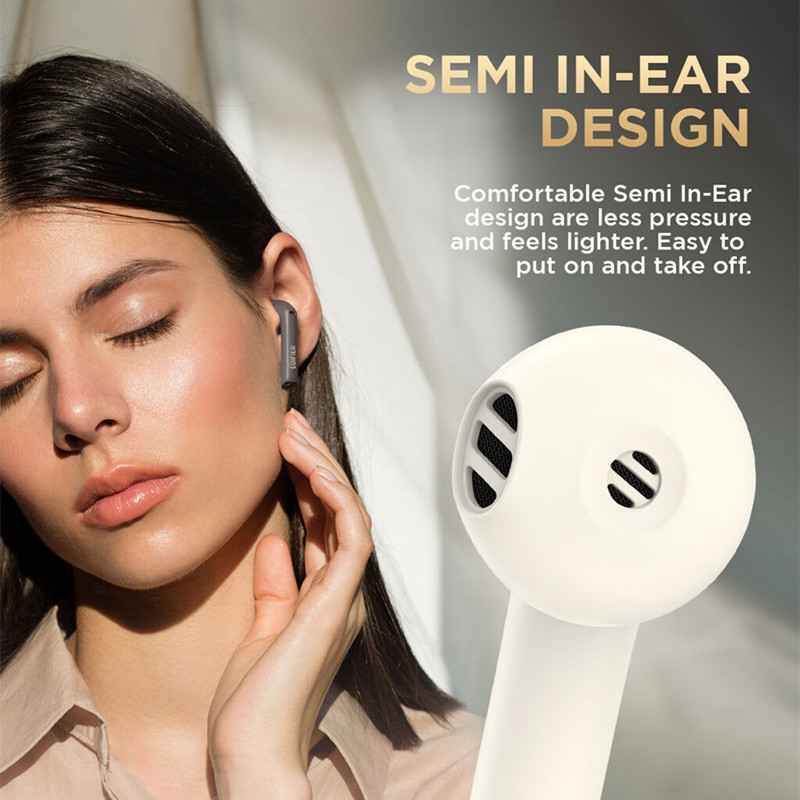 Of course, it comes with a box that both stores and charges the headphones and, as it's a power bank, it can be used when you're not getting power.
The manufacturer promises a detailed, premium sound with high clarity through a 13mm liquid crystal polymer diaphragm and fine-tuning.
It's pretty decent from a technology point of view, too, with a Qualcomm audio chip that includes aptX and aptX Adaptive support. You can also get audio from a device via bluetooth 5.2 with your phone (or other device). LDS antenna is included for higher power and more stable reception.
This earphone can be used in pairs or just one, which can be left and right as well. It also has a microphone, so it can be used for calls and of course both earphones have 1-1 touch buttons with the usual functions: switching between numbers, answering calls, etc. It uses cVc 8.0 noise reduction during calls.
Touch buttons are more comfortable to use as you don't have to press them. 6 hours of use on a single charge (SBC, at 80% volume), which can be extended to 24 hours using the charging box. To charge, simply insert the headphones into the charger.