NEXTDRIVE N-4A 7.8Ah 36V 350W 8.5inch Folding Electric Scooter
The NEXTDRIVE N-4A Folding Electric Scooter is a new product from China in 2019. The new model guesses the features of such popular scooters as Xiaomi and Ninebot. NEXTDRIVE engineers have taken the best from both scooters, leaving the competitors behind.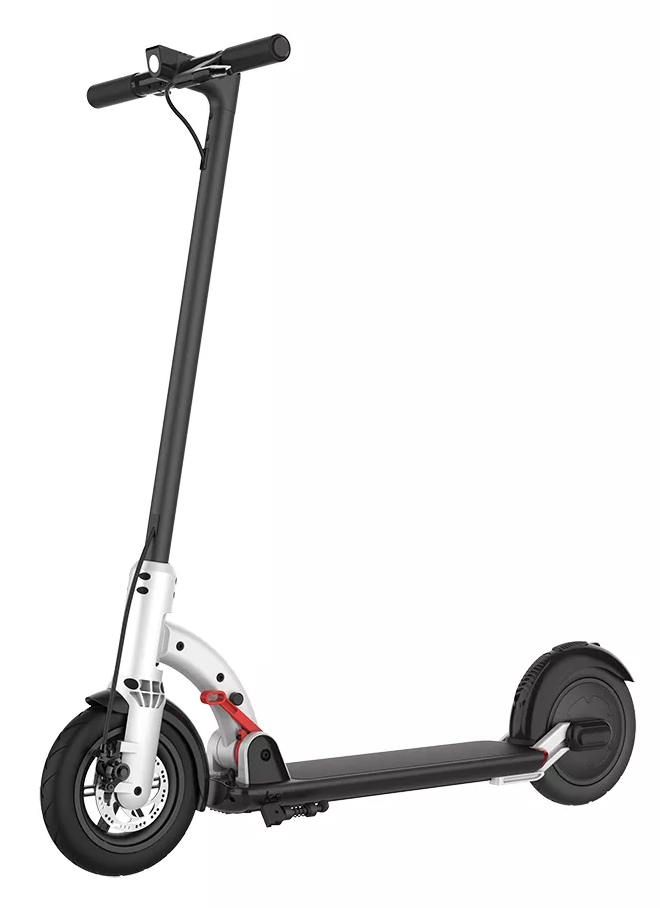 It is equipped with 8.5-inch tires designed to best absorb shock. It is powered by a 7.8 Ah lithium-ion battery capable of feeding a powerful 350 W electric motor, making it easy to reach a top speed of 30 km/h on a scooter. The manufacturer also reports a range of 25 kilometers, a load capacity of 100 kilograms and a maximum climb of 15°.
A distinctive feature of NEXTDRIVE N-4A is its design. The soft and smooth shapes attract the attention of others. Finally, a city electric Scooter with an elegant appearance has appeared!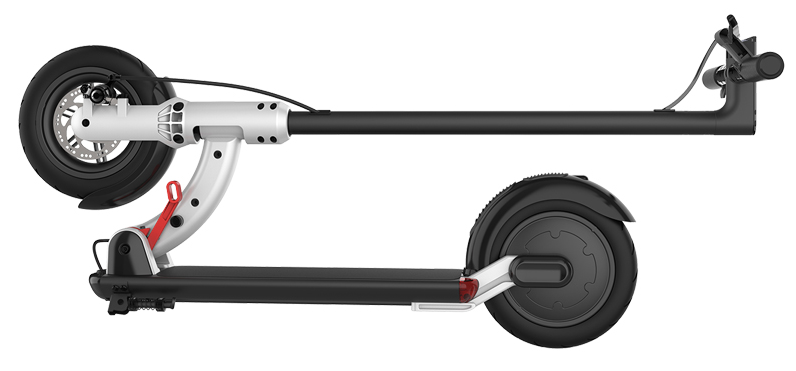 The big innovation is not only redesigned and subjectively much more attractive design , but also new brakes. The new N-4A not only offers regenerative braking but also a mechanical disc brake on the rear wheel. The scooter is also IPX4 certified, making it easy to handle showers (up to 10 liters per minute for 5 minutes). So we would not let her wet, but she can ride in the rain.
As advantages of the novelty it is necessary to note softness and smoothness of a course, thanks to inflatable wheels. The new folding mechanism can now be handled even by a child. The disc brake and rubber slip-resistant deck covering increase driving safety.