NEXTDRIVE N-7 300W 36V 10.4Ah Foldable Electric Scooter With Saddle
In this era of travel congestion, while cities are growing larger, they have not caught up with the growth of population. More and more bus and subway stations fail to solve the problem of commuting congestion. Traffic congestion has become something like sunshine and air. Traffic costs are increasing. In the case of such inconvenience of short-distance traffic, small electric vehicles ushered in spring.
NEXTDRIVE compant recently launched an electric scooter with balanced appearance, cost performance and performance: NEXTDRIVE N-7.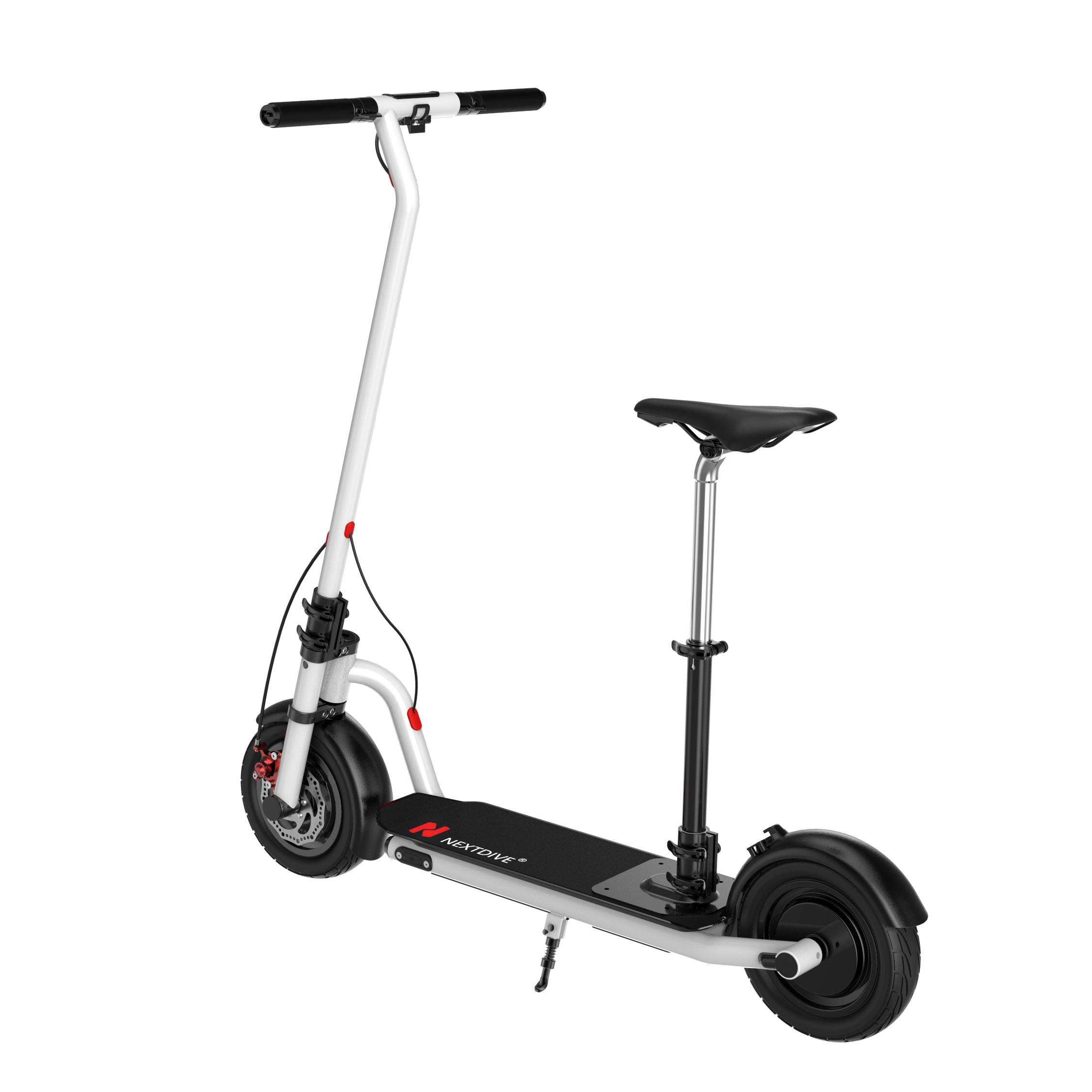 From the appearance, the design of NEXTDRIVE N-7 electric scooter is unique. It can be remembered at a glance that it is simple and fashionable, with three styles of white, red and black to choose. The color of the whole body is no more than three, which conforms to the traditional matching principle. The three main tones are different, highlighting different personalities. The whole body has no redundant parts, clean and cool.
From the parameter point of view, this NEXTDRIVE N-7 scooter belongs to a comfortable scooter, 10 inch 300W motor, passability will not be poor, the maximum speed of another 26 Km/h, can meet the needs of most people, because the motor is relatively large, the weight of the whole car is increased, the weight of 15 kilograms will be discounted in portability.