Introduced new folding electric scooter Ninebot ES1L
Segway Ninebot – as you know – is funded by Xiaomi. It's a subsidiary of a Chinese giant. What did the brand decide to please this time? There was an announcement of a simplified version of Ninebot ES1. Ninebot launched the ES1L electric scooter today, a lightweight version of its already known Ninebot ES1. Its main differences are the reduction of maximum speed to 20 km/h and autonomy by 20 km.
The Ninebot ES1L has the same aviation aluminum alloy body as its older brother. But this time it has an updated design that combines the colors of orange and black.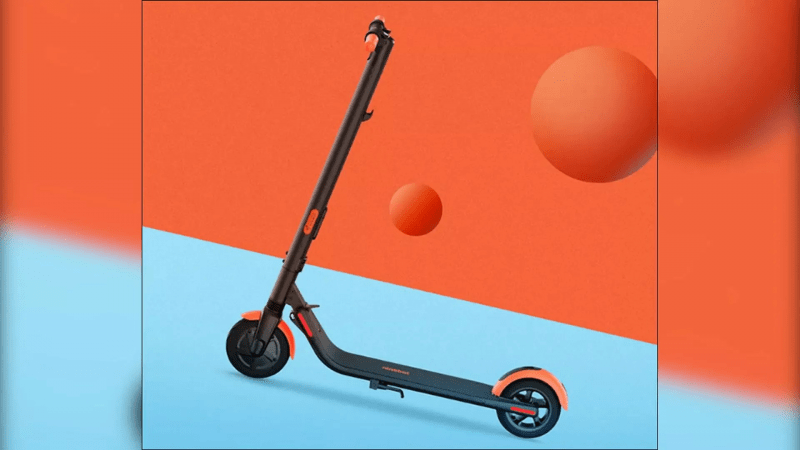 The lowering of its battery has also reduced its weight to 11kg with a maximum load of 100kg. His tires were also modified, but with the same size of 8 inches. These new tyres are tear-resistant and have high impact resistance. The Ninebot ES1 Lite is equipped with a front shock absorber, which significantly reduces shocks when driving in bumpy places. It is easy to fold and fits perfectly into the rear fender.
The ES1L has a special brushless motor with a maximum power of 500 W and an operating time of up to 3000 hours, capable of climbing slopes of approximately 10º. It is powered by a 184 W battery, IPX6 certified, has a speed of up to 20 km, with a configurable speed limit and three driving modes to choose from.
What's great is that the Ninebot ES1L is lightweight (relative to competitors). The weight of the scooter does not exceed 11 kg. It can be folded at the push of a button. It is possible to take in minibuses, trains and so on. No special storage space is required.
Such lightness has disadvantages. For example, the rider should not be heavier than 100 kg. Otherwise the Ninebot ES1L will slow down steeply (or break down at all). It won't fit when it's loaded and thick.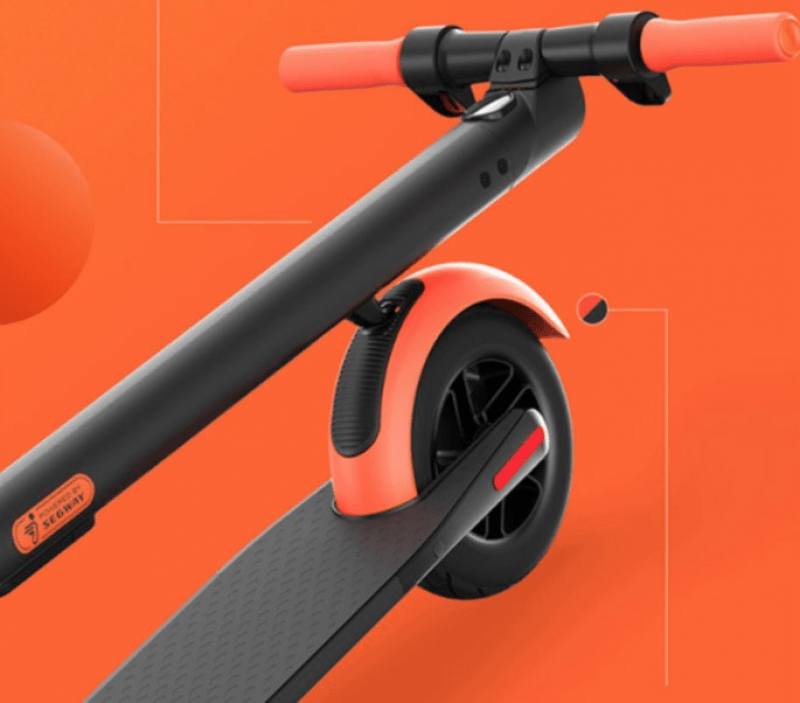 The body of the product is made of aircraft aluminum. The design deserves special praise. Ninebot ES1L looks modern and pleases to paint. The combination of black and orange looks good.
As for the tyres, the creators used non-pneumatic hollows. They're 8-inch, explosion-proof. A shock absorber protects against jolting on rough roads. The last one is located in the front.
The brushless motor has a power of 500 W. The battery with a capacity of 184 W*h provides energy. No need to be afraid of moisture – thanks to IPX6 protection.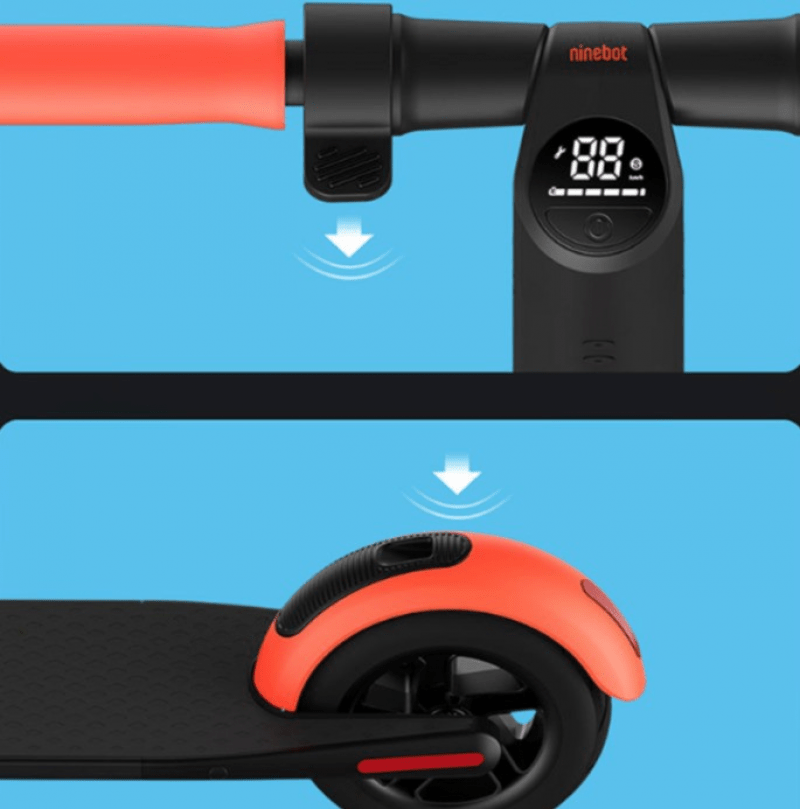 Want to ride the Ninebot ES1L in the dark? No problem – there's an LED light on the steering wheel. It illuminates the track at a distance of up to 13.5 meters. You won't get in trouble.
In terms of lighting, the new Xiaomi electric scooter has a front LED backlight that can effectively illuminate distances up to 13.5 meters and can be clearly seen in low light conditions.
Its retail price is 202 euros. We hope that Ninebot will officially export this new model globally.